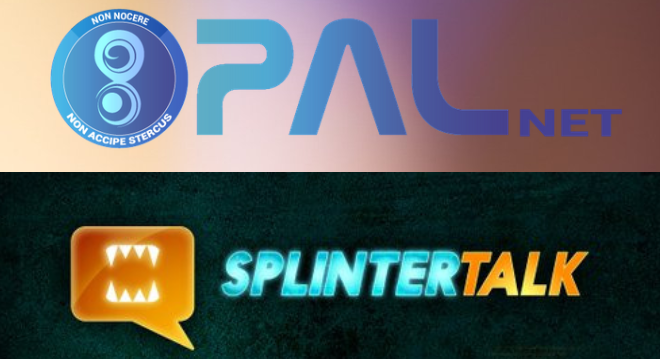 Hey guys, we know there are so many cool project like : Splinterlands, dtube , actifit , Steem-engine etc . I believe this projects keep steem platform alive and active . Our top witnesses @aggroed and @yabapmatt handling some of them. Few days ago PALNet : The Minnowsupport Project goes live and Yesterday Soft Launch of Splintertalk.io happened . But many of us don't know How to check our own PAL/SPT voting power . The vote power calculation is similar to steem, with the difference that when voting outside palnet & spt, the PAL/SPT voting power will not be reduced.
You can check your voting power with a tool by @blockchainstudio:
STEEM SCOT Voting Power
---

https://economicstudio.github.io/vp/?a=zaku&t=PAL#
here a= <YOUR_USERNAME>&t=<TOKEN_NAME>
Example : If i want to check my Splintertalk.io voting power , then the url will be :
https://economicstudio.github.io/vp/?a=zaku&t=SPT#

So when you want to check your voting power just change account and token as desired.
---
If you don't know how to claim PAL airdrop token then This post might help you , How To Claim PAL coin and Use Palnet.io (with Bengali)
Some additional information about SCOT :
Staked: Staked amount (Works like SP).
Unstaked: Unstaked amount (like liquid STEEM).
PendingUnstaked: Pending unstake amount (like steem powerdown) , It's took 4 weeks to unstake .
PendingClaim: Unclaimed token.
Total: Total Token on your wallet (market order amount is excluded)

@bdcommunity is an initiative on the steem blockchain trying to help all Bangladeshi standard authors and share their work and knowledge, to improve their skills. We curate grade contents to encourage hard-work and support originality. We are also arranging contest among Bangladeshi steemians and rewarding selected quality work. We also feature important updates from Steem Inc. and witnesses.
We believe an organized and effective communication within the community can determine the success. So we build up the communication on our Discord server and happy to show off our various features of the bot. On there you just need to pass command for check out your account information, balance, market rate and also you can exchange coin, buy upvote, transfer balance through the registration of bdexchange.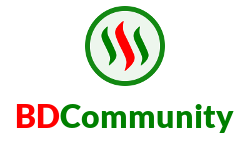 JOIN US ON
Hopefully, our community program will make a significant contribution!
Love from Bangladesh!!