PapdiChaat is an extremely popular Indian Street food loved by people of all age groups. It is made with Small Flour Puris , dressed with curd, mint chutney and Tamarind Chutney. Some might also like to add Bhallas to it (soft vadas made of Urad Dal) and that's call Bhalla PapdiChaat. Good thing, this can be easily made at home according to your taste buds. So let's see how we can make papdi chat at home.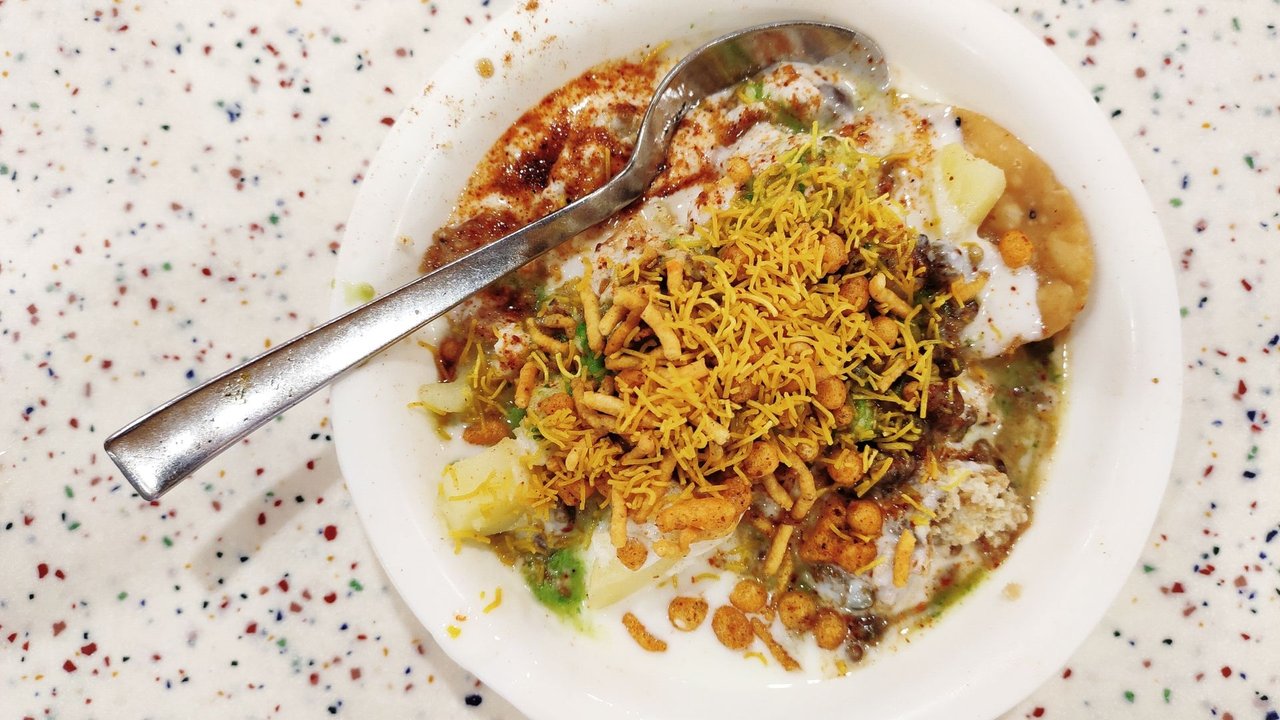 Cooking Time10 minutes
Kitchen Standing Time10 minutes
Servings2 people
Ingredients
• 2 Medium Sized Potatoes
• 4-5 TBSP Saunth (Gur and Tamarind Chutney)
• 4-5 TBSP Mint Chutney
• 1 Bowl Sweetened Curd
• 10 – 12 papdis
• ½ TBSP Red Chilli Powder
• ½ TBSP Coriander Powder
• ½ TBSP Chaat Masala
• Salt as per taste
• Grated Beetroot
• Grated Ginger
Step 1: Boil the potatoes. Once they cool down, peel them and cut them into small pieces and keep aside.
Step 2: Take a bowl. Add the papdis.
Step 3: Now add 5-6 spoons of sweetened curd. Add boiled potato pieces.
Step 4: Add the mint and tamarind chutney, all spices and give it a good mix.
Step 5: Garnish with beetroot and ginger juliennes
Serve cold with a nice icy beverage!