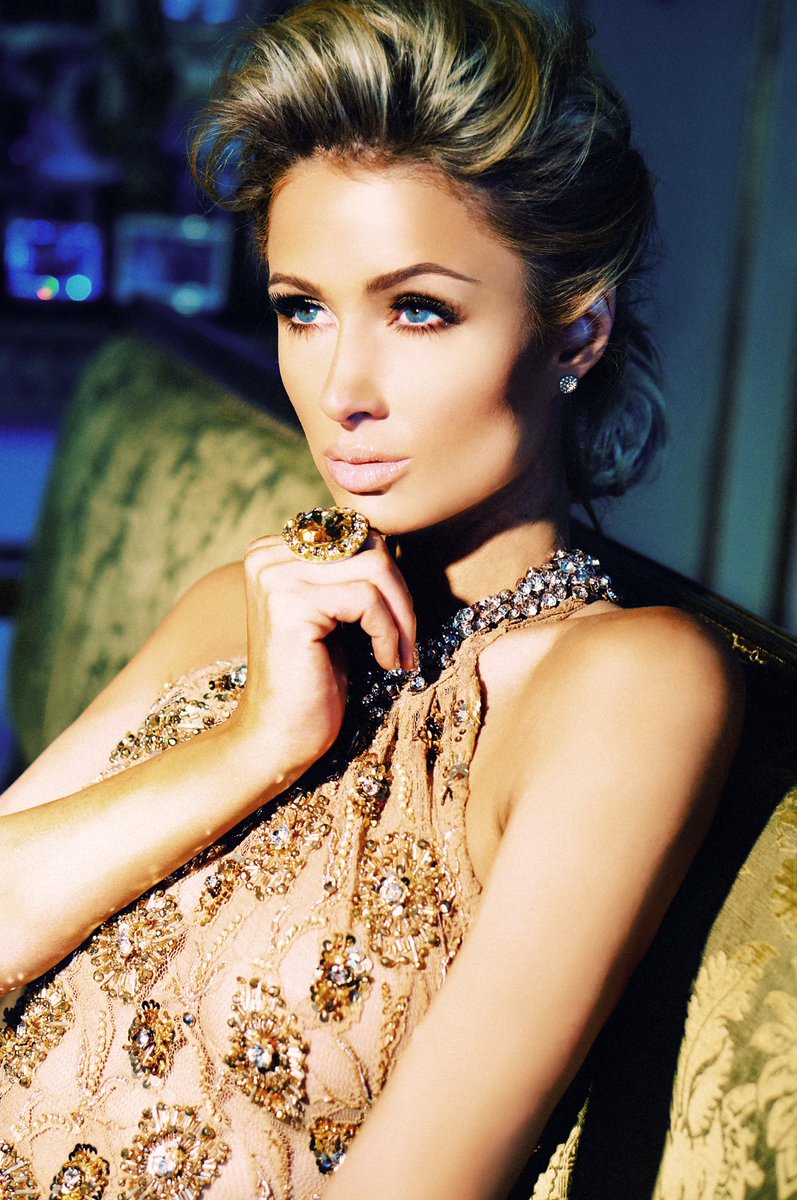 Omg, have you heard?!! Paris is into bitcoin?!?!!!
Yes it is true she tweeted about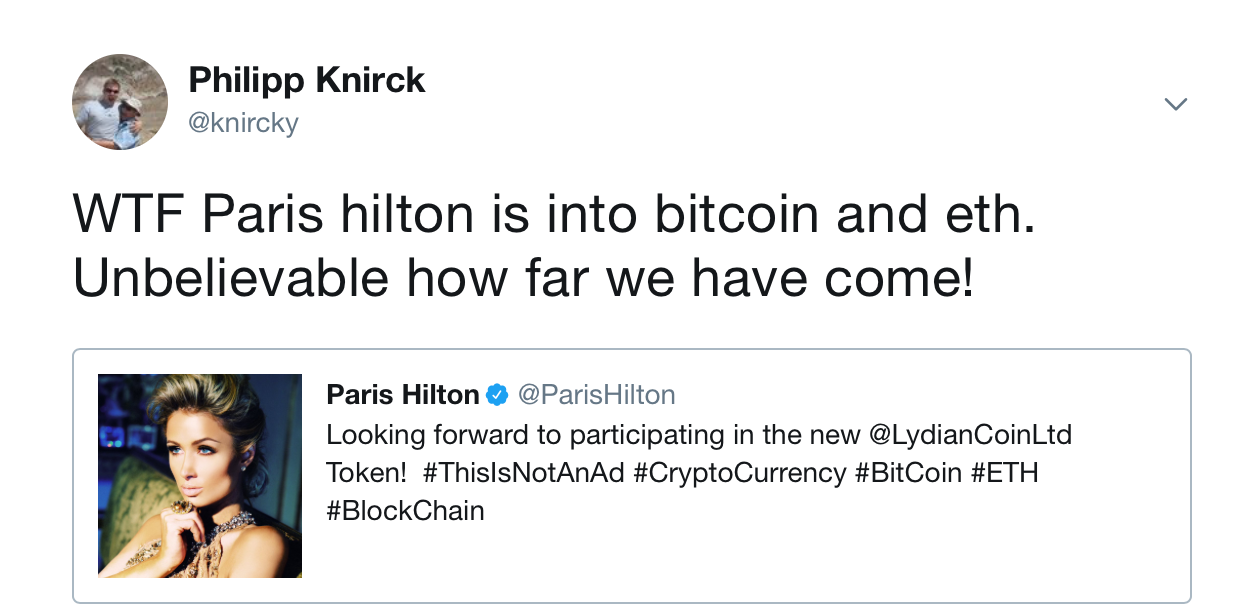 This is rather exciting. Especially when she tweets about ETH and Bitcoin and Blockchain.
I don't know what to say other than how surprised I am how quickly all of a sudden this crypto boom is getting into every corner of society. I mean really, this sort of celebrity is the last place where I would expect tweets about crypto.
Good for her and good for us. I hope she invests and makes a ton of money with it.
For me the key learning here is that this just shows the immense growth. I mean even a year ago very few people talked about about this. Two years ago, I was running around looking for people to discuss crypto with. I think the growth is way higher than 10x relative to 2013. As a result I am not yet concerned with the market cap of this market.
The future will be interesting