A while ago a wrote about a site called Groundfloor that offers the opportunity to invest in short term bridge loans secured by the underlying property.
The loans that are offered in $10 increments and are 1 year or less in term and can yield anywhere from 5% to 25% depending on risk.
So far I have invested in approximately 305 loans during this year and have been repaid in full with interest on about 130 loans and have earned an actual return (blended) on these loans of 10.9% annualized when you take into account early repayments.
My experience has been great so far and many of the loans were paid back either early or on time!
I have added my actual performance on repaid loans to this article. These types of loans can be a great addition to a diversified portfolio as they are an alternative asset not correlated to the stock market and have attractive yields.
I am going to continue to invest in the loans as they come out every two weeks or so.
Contact me with any questions you may have about my experience with these investments.
Disclaimer: this article is for informational purposes only and should not be considered advice of any kind. My past performance may not be the same as your performance or experience. Please consult your own advisor.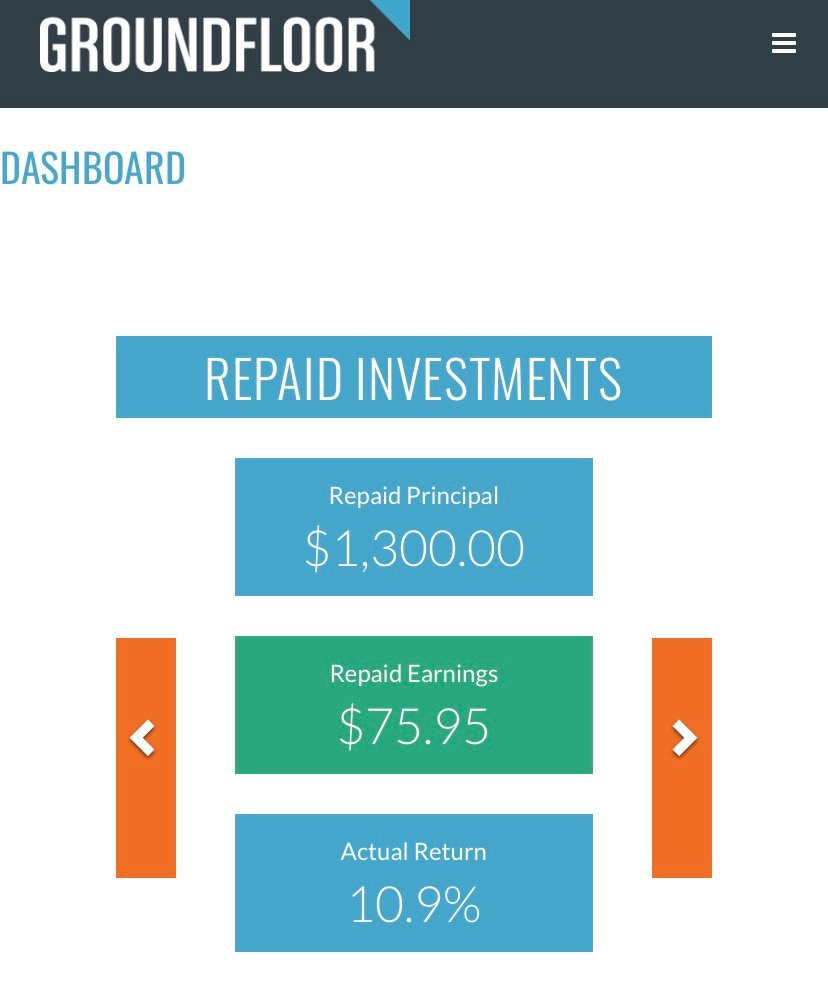 Posted using Partiko iOS