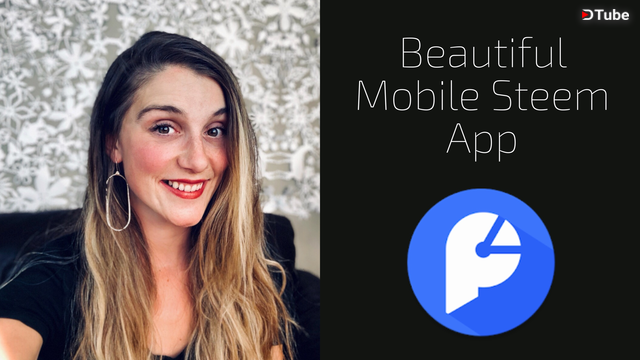 ---
Hi Friends!
One of the things I talk about a lot is how mass adoption starts with us and that we all probably have people in our lives that we can share the power of Steem with.
One of the biggest things I hear from my friends… is that they are surprised we don't have an app. I'm so used to using the Steemit website that sometimes I forgot how "beta" it really feels. For people who are used to using apps like Facebook and Instagram… they are often a little turned off by our interface. Yes, Busy has a cleaner website – but these people would still much prefer to use an app.
This is why I'm really excited for the upcoming launch of Partiko.
I had an opportunity to meet the CEO Sida(@crypto.talk) at the Steem Creators Conference. We had lunch together and he showed me the beautiful app he has been creating with his team.
Partiko - A Beautiful Mobile App for Steem
Partiko is currently available in the Google Play Store for android and it will be launching in the app store for IOS soon. I have actually been testing the IOS version for a few weeks now and have been really impressed.
I have had a few pieces of feedback on ways they can improve the app and they have been really open to my suggestions. They are actually still accepted testers for IOS – here's a LINK to @partiko's article on how to download the test version.
Here are a few screenshots from the app...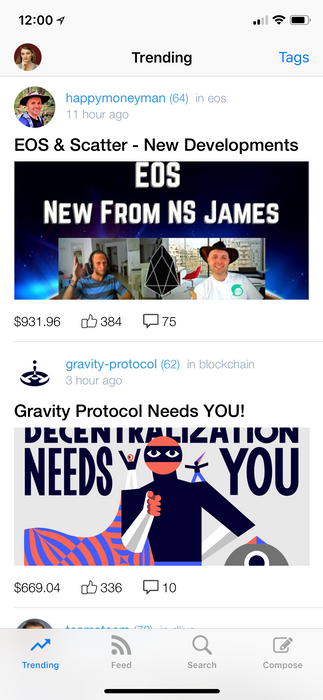 Here is a screenshot of the trending page. If you look at the bottom navigation bar, you can quickly toggle between your own feed and trending.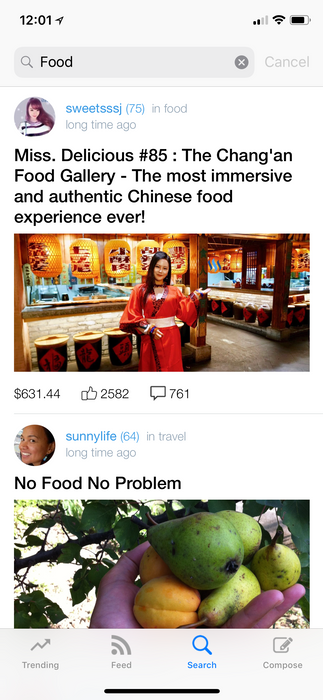 Look! A search functionality! You can see here that I just typed in the word food... and some posts about food popped up. For some reason it is pulling up super old posts - but they are currently working on fixing this. I can't wait until the search function is in full working order!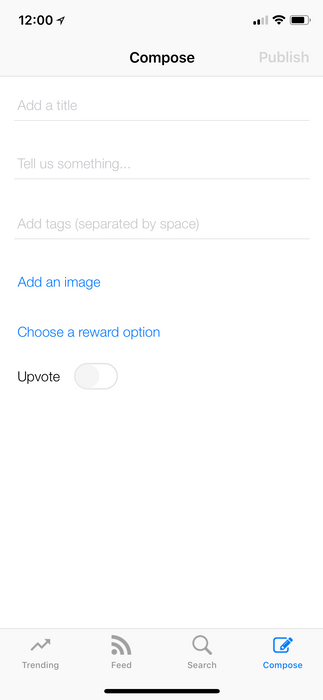 The interface to create a post - simple and clean.
Some of the Main Features and Benefits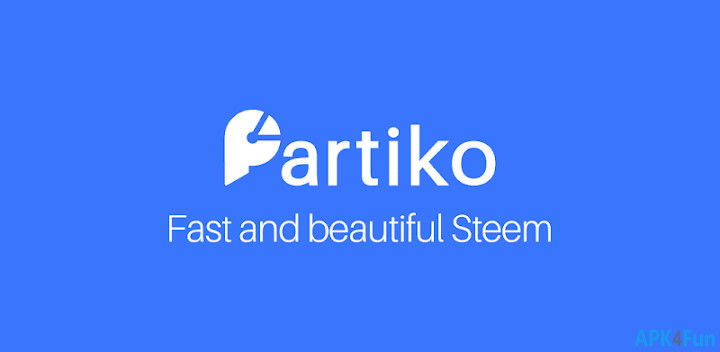 There are a few reasons why I think this app can provide a lot of benefit to the Steem community.
Beautiful Design

Secure sign in with Steemconnect

Runs at 60 frames per second – which means it's super fast and slick!

Feed tab

Search Functionality (insert my happy dance here)

Personal profile

You can upvote, reply and publish content from the app
The Roadmap for Developments Through 2018
With the current Android and iOS app being built, they have a roadmap of features that they are building to make Partiko even more powerful and easier to use.
Q2 2018
Inline video, push notification, account search, better reading experience.
Q3 2018
High-quality content discovery, personalization, recommendation, messaging, more streamlined onboarding flow.
Q4 2018
Wallet and easy transacting capability, and more.
Enter… Hyperfundit. A New Crowd Funding Platform for Steem

Some of you may have heard about @hyperfundit or seen some of their content. They are looking to bring crowd funding (think Kickstarter) to the Steem community. I don't know about you guys… but I have totally donated to kickstarter's before. This model of funding is a really popular way for people to raise funding for a passion project, business or charitable cause. This seems like a really healthy compliment to the Steem eco-system. We have such a generous community and there are always projects popping up that are looking to get support from the community.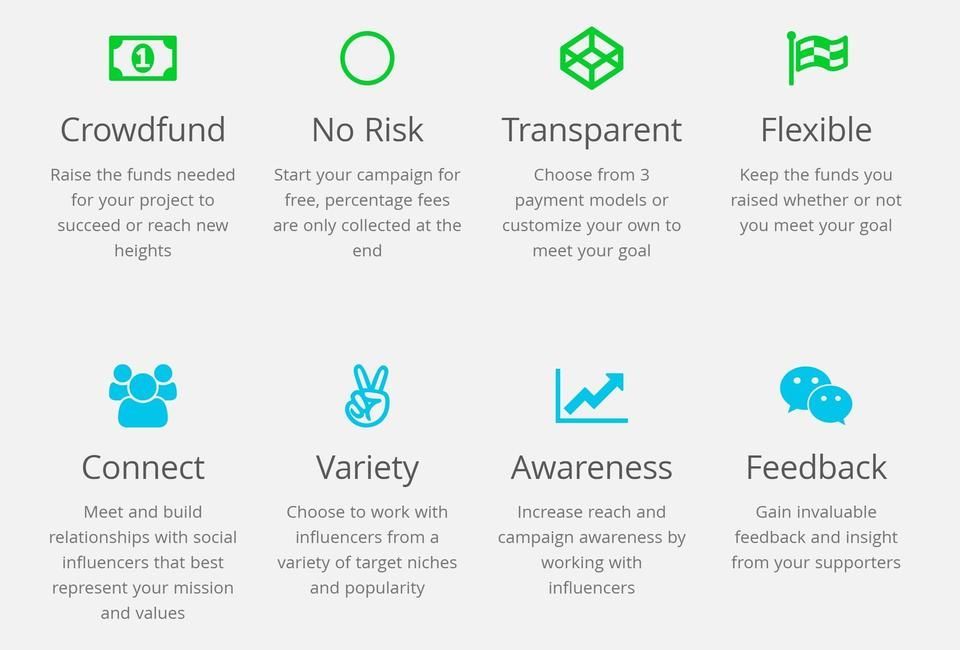 HyperFundit helps to give these projects a little more structure to work with. I got to meet the hyper crew in Vegas as well and was really impressed with their attention to detail and professionalism. I think their service has the potential to help these projects get a little more exposure and funding. It also gives investors more transparency into how they are doing on their goals, and what they will be doing with the funds.
One thing that they do a little different than a site like Kickstarter, is they actually partner with influencers to help promote the project, instead of just counting on it getting attention from Hyperfundit itself. I was really honored when they asked me to come onboard as an influencer to help spread awareness for this project. In full discloser, there is a possibility that I'll receive some funding for making posts on Partiko. It just really depends on how successful the campaign is, and how many people come to the app through me. So, help a sister out and click the link on any of the Partiko words. Full discloser #2 – After meeting Sida and hearing him talk about his vision for this app, I honestly would be happy to make a post talking about it if he asked me anyway.
Why am I talking about HyperFundit? Well, Partiko is actually one of their first campaigns! Click HERE to check out all the campaign details. Sida and the rest of the Partiko team are looking to raise funds so they can continue to fund the development of this app and continue to improve upon it.
How Can You Get Involved?
Well, first of all – you could give it a try and see what you think! They would love to get your feedback. If you are using an Andriod it's currently available in the Google Play Store, or if you are using an IPhone – feel free to start Testing the app just like I have.
You could check out the Hyperfundit Campaign and either vote on the post, or maybe consider donating some SBD or Steem towards their campaign.
If you want to stay up to date on the latest changes and developments with the app – feel free to follow the official @partiko account. Sida is actually in New York right now for Consensus to talk more about this project.
Video Demo
In this video, I give a quick demonstration of the app, but I'll be back soon with a more in depth tutorial. I think I'll wait to make that video until it officially gets approved in the app store. That way I can show you guys what it looks like in the live version – not the test scenario.
Please support Dtube and stream this video through their platform. Here is a YouTube link for anyone who needs it though.
Thoughts or Questions?
I hope you guys enjoyed learning a little more about a cool project happening here on Steemit. Once the app is fully up and live, I'm excited to show it to my friends and see how different their reactions will be compared to just showing them the Steemit site.
If you guys have any questions on Partiko please don't hesitate to ask! If I'm not able to answer, I'll get in touch with Sida or the Hyperfundit crew to get you a response.
Have a great day everyone!
Xo, Lea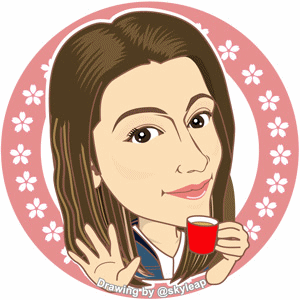 ---
▶️ DTube
▶️ IPFS