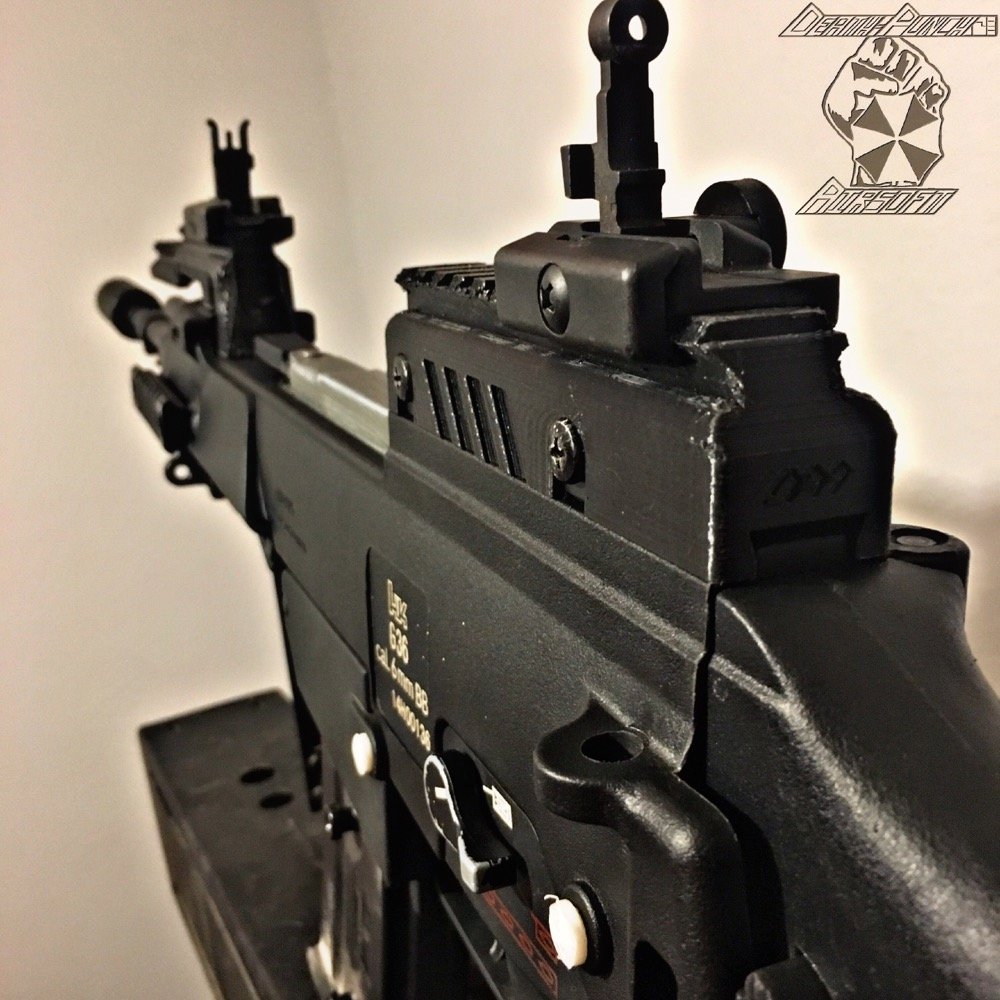 We're working on a new conversion using our G36 GBB as a base model. It's futuristic in concept, but we've only finished two out of five planned parts and we have two parts that aren't finalized. We have the front and rear rail segments finished and printed, we have the handguard and mag shell designed, and we have the stock that is currently in the works for its design.
If it achieves the right look in concept form we will also create a new lower receiver and magwell.
Let us know if you're interested in this project and we'll post more about it.
If you would like to help us out some consider donating to us at https://www.subscribestar.com/dpa-e
We've got around 60 new projects running at any given time and could use the extra help with tools and supplies to get them to completion. Thank you!
Posted using Partiko iOS