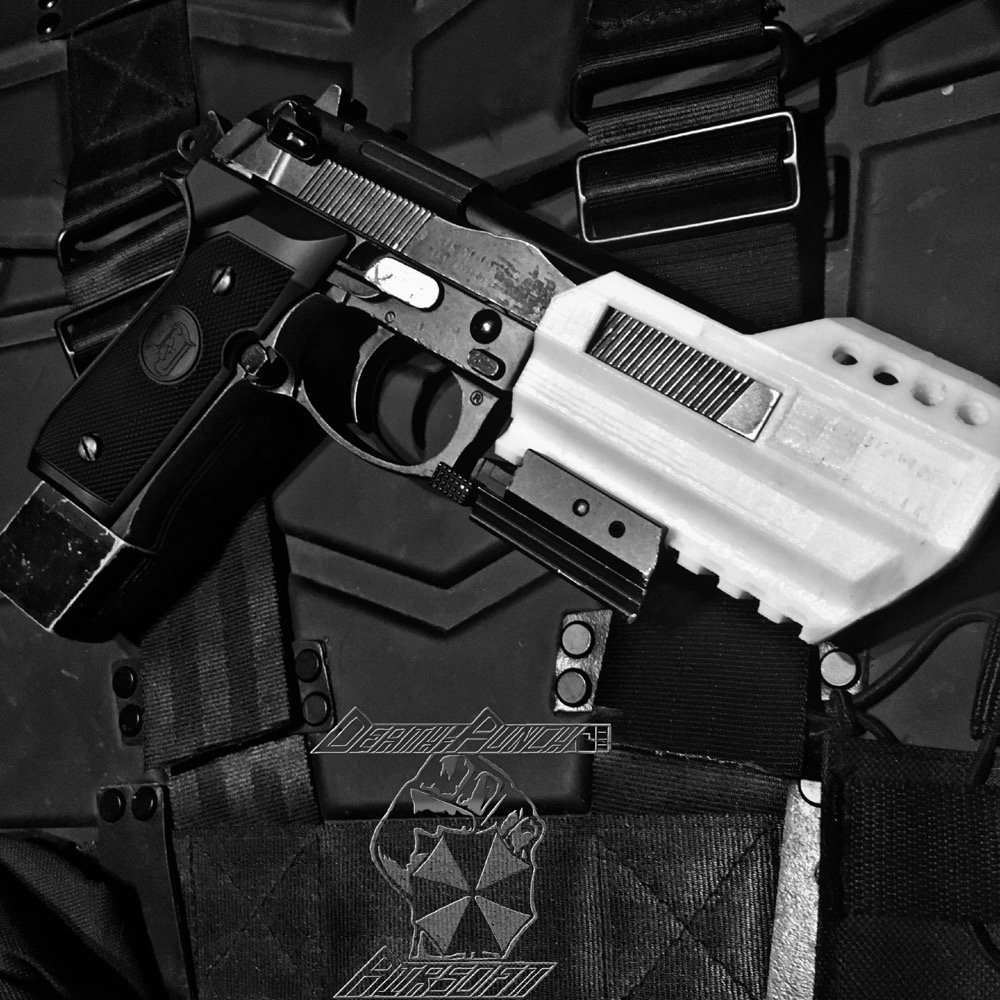 We've been working on this project for a bit, but haven't really showed anything about it until now. We wanted to add a semi-futuristic front end to a pistol, and the first pistol we saw was a tactical M92. Naturally, that was our starting point. Find the parameters, and the ins and outs of the function of the front end, and we'll build around it. That we did!
It took a lot of tries to get it right as 3-D printing isn't an exact science, and probably took 10 prints before we got to this point. In perspective, those 10 prints ranged from 5 hours to 12 hours. With the busy schedules we have we couldn't watch the printer like we would've liked, so that led to delays and mishaps. On top of the 10 successful prints we had 8 failed prints that failed at varying stages of completion.
In terms of design, we went with something along the lines of something you might see in a 80-90s sci-fi action movie mixed with something you might actually see in real life. Hey, it worked, we like it, and we hope you do too!
A lot goes into prototyping, but damn it, if we're not happy that we've got our 3-D printer to help us along!
Let us know what you think about the OEM Compensator, and if you have any ideas for future projects.
Have a great day my friends!
-Punch
Posted using Partiko iOS