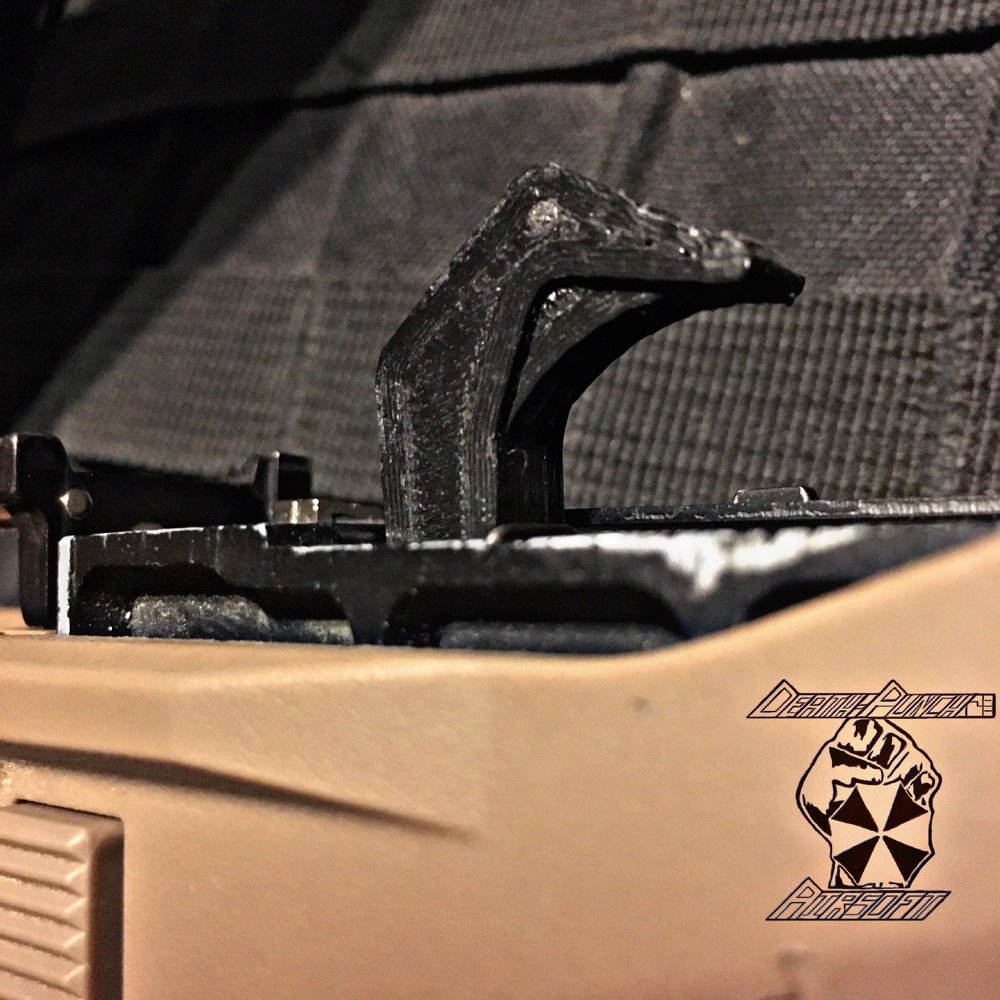 We successfully 3-D printed some more gas blowback rifle parts, and this time they were more necessary parts to make a gun run. We designed and printed a valve lock for a WE-Tech MSK GBBR, as well as its accompanying hammer.
The valve lock works exactly as it should, but the hammer, while it does function, it's just way too light and doesn't have enough rotational momentum to get a full strike on the release valve. If we used a lower pressure gas, it wouldn't be a problem, but we use standalone propane to power our gas guns, so it gives intermittent issues on semi-auto.
Full-auto mode works as it should, but at a lower speed/power, around 320 FPS w/ .2bbs.
For what it's worth, it's still a success to us considering we got this gun as a project gun and it never worked, that is until now!
Hope you enjoy our project posts, and we hope to see you next time!
-Punch
Posted using Partiko iOS