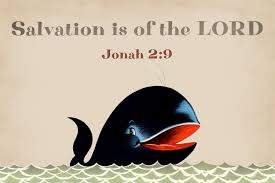 Ephesians 2:8-9 God saved you by his grace when you believed. And you can't take credit for this; it is a gift from God. Salvation is not a reward for the good things we have done, so none of us can boast about it.
Often time we read about this text and give glory to the Lord. It's quite pathetic that most of us whom God has bestowed such a magnanimous grace deny it in one way or the other. We deny it by ascribing some deeds to ourselves. After we have received this priceless gift from God, we go on to think that we must keep it to completion.
It has always been by the grace of God and it will forever be. There is no instance that the saved can add to what the Master of our souls did on the cross of Calvary. You may put on your rags after receiving the impeccable robe from heaven's wardrobe. But I will cling to that robe of righteousness that cannot be soiled by my corruptions. "It is imperishable"
If I have a yearning within me, it must have come from the Lord. If I can pray to him, that desire must have come from him. Because I was like all other men. Sold under sin and a child of wrath. "In sin my mother conceived me" And did not even want a savior. I was like sheep who has gone astray. I heard my savior seeking but run away from him.
So now if I have this robe of righteousness, I must cling to it. This eternal life can never be engineered by my fallible nature. "Salvation is of the Lord". I give him all the glory for my soul. He did it so that I may not in one time stand somewhere and boast about anything I have done in my flesh.
Will you ascribe your salvation to the Lord?I mean always? Oh my dear friend , Don't forget for a second that the "Alpha and Omega" is your savior. And when he starts something he finished it. Philippians 1:6 "And I am certain that God, who began the good work within you, will continue his work until it is finally finished on the day when Christ Jesus returns."
God is able to save. Leave it all to him. Trust in him. Believe him and you'll never shipwreck. As a branch you'll flourish as long as you cling to the Vine. I am trusting him and so should you. Say with Jonah again that "Salvation is of the lord" Jonah 2:9.
Image source
Posted using Partiko Android