I'm as rusty as the underside of my vehicle...presumably, at least. It's like finding the Jumanji board game in your possession; it's this complicated gem you know you need to dust off and use again.
I've taken a break from Steemit. Burnt out, maybe. Doesn't matter. Maybe get into that later.
Well, two things of note in my absence. First, I have realized I have incredible OCD. It controls my life a bit and I never knew that, truly, until lately.
Second, I have invested my time into Daily Fantasy Sports (DFS) on DraftKings, FanDuel, and Yahoo. I haven't made much income, but I've continued to learn a lot and it gives me something to do daily for entertainment.
But, really, it's just been great to care less lately. In some ways. I hope to possibly purchase an economical laptop in the near future and it's possible I write more often.
Let's see if I remember how to do half of anything around here now...
(Below is a DFS contest I placed 35th out of some 115,000+. It was only a $7.00 win, but also only on a $0.05 entry fee.)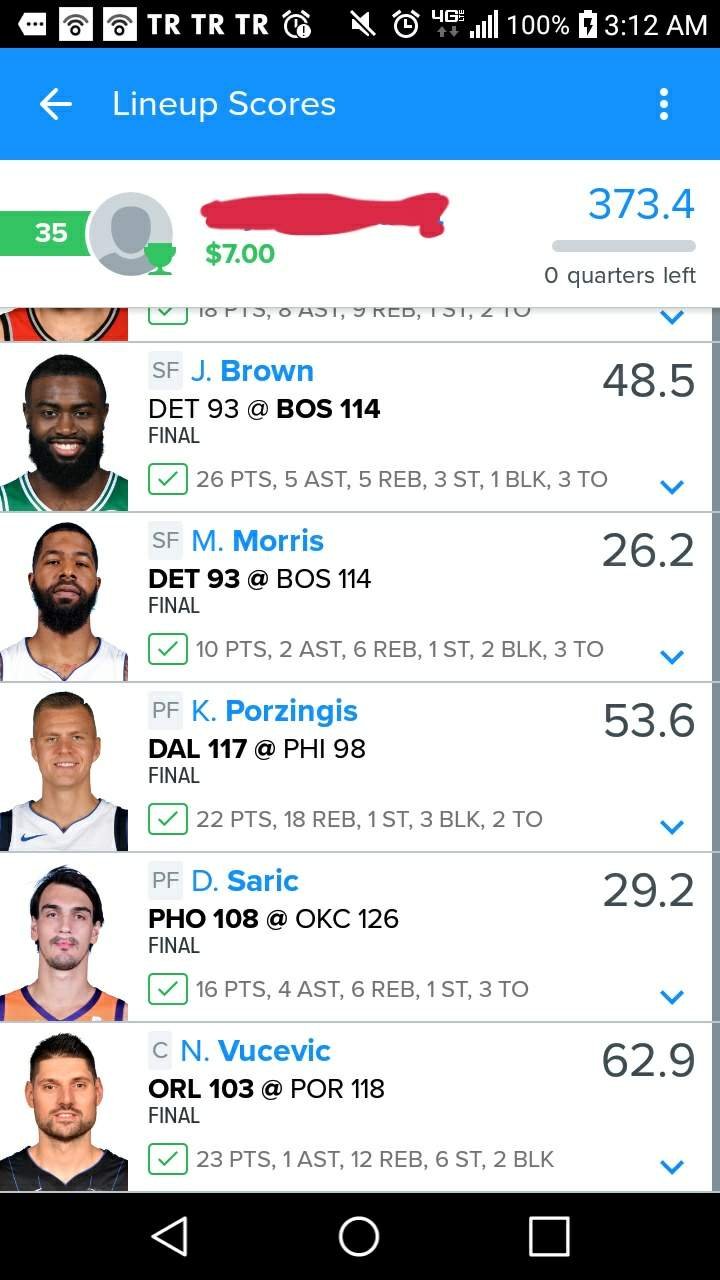 Posted using Partiko Android