Cloud token the next hype of market is loans in in 12th of this month.
Big team and experience people are involved with this ico.
The company claim they are using the fourth generation crypto technology they are doing arbitrary trading.
Use refer code to sign up. * 0870179271
why should you download ?
As per company.
PURPOSE OF CLOUD TOKEN WALLET
STORE, EXCHANGE, EARN & SPEND
Some facts about Cloud Token Wallet
Cloud Token Wallet is a decentralized wallet app operating on the blockchain
*Its wallet currently enables the storage of 7 crypto currency available in the wallet including cloud tokens.
.
*The wallet is developed with an AI bot (Jarvis) system that helps you trade your cryptocurrency. Using Technical Analysis and arbitrage trading systems on different exchanges.
You will receive a daily earnings of cloud token into your wallet. This varies from 6% to 12% monthly
All transactions and trades can be verified on the exchange. To show proof of activity
You are paid in cloud tokens only CTO Daily
*CTO convertion can be currently made through atomic swap to ETH. This will be implemented with other stored crypto currency too
Wallet is secured and private keys will be distributed to individuals next month if you've got you 2FA activated.
Cloud token debit cards will be distributed to leaders with a ranking of C1 and above by August. This are the leaders that's got over $200,000 in their Marketing volume
My disclaimer : investment is subject to market. Read all the documents carefully.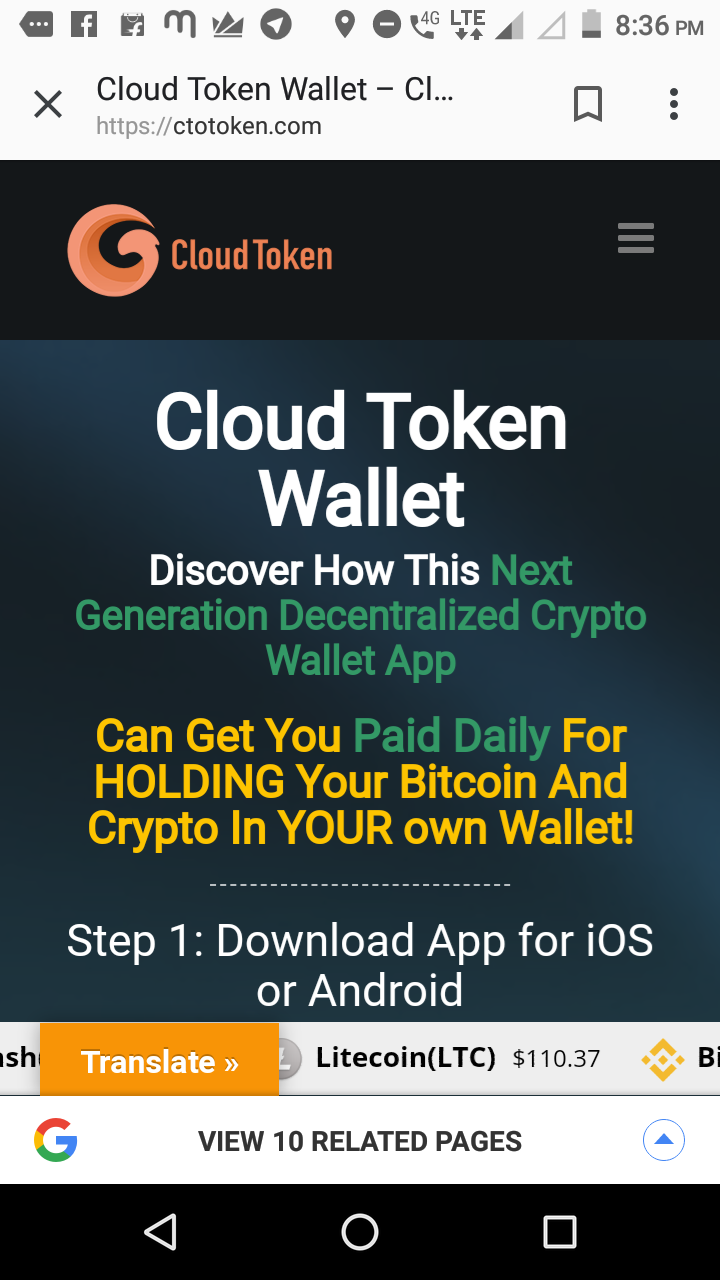 Posted using Partiko Android