Greetings From Aruba
---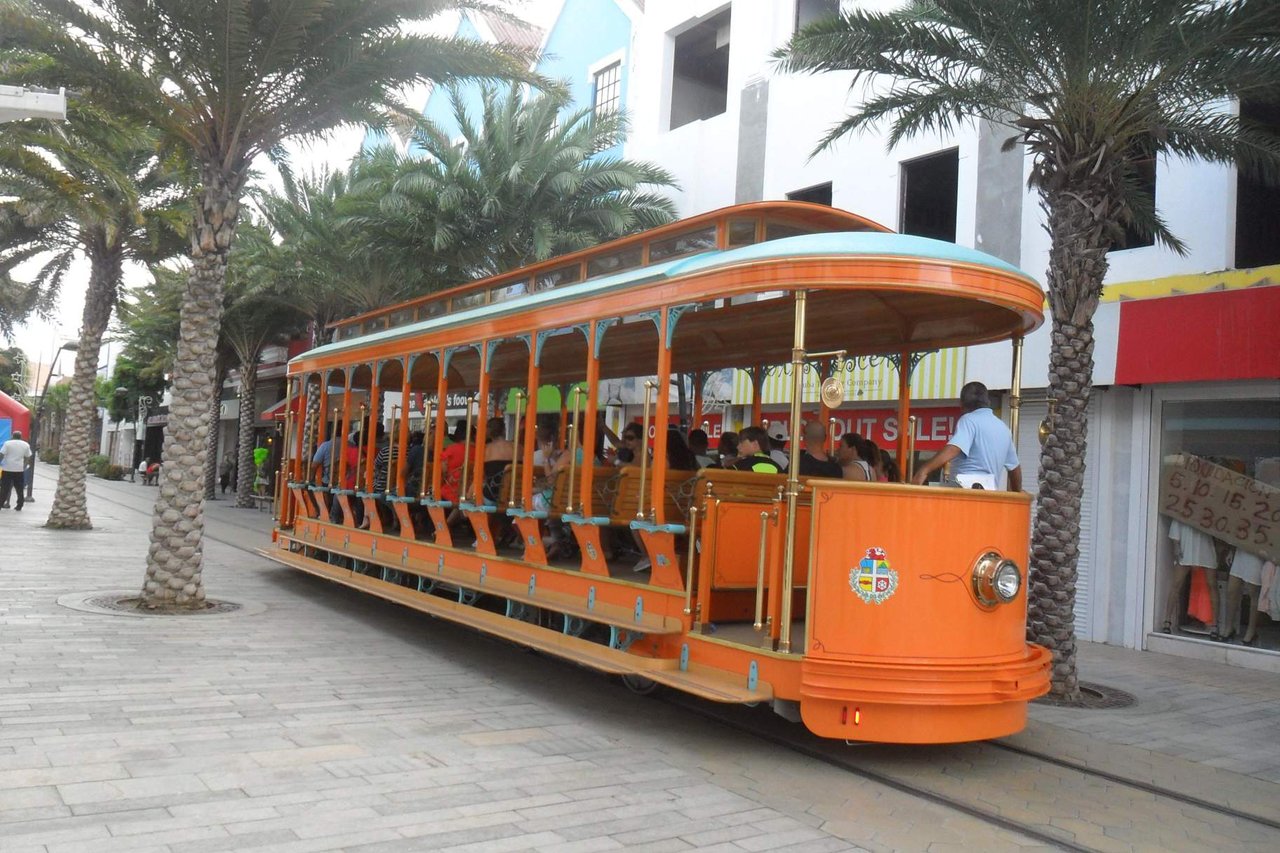 ---
So today on my way to work I meet an old friend on the bus, who just came back from Holland to live in Aruba. We talked about how the island has change and for some reason we came across the topic of our mainstreet in the city center of Oranjestad. It has been almost 8 years since the mainstreet was closed from public traffic and converted to a no car zone so the locals and tourist could enjoy walking in the city center while they enjoy their shopping. They also introduced the Street Car or Tram as it's called in Dutch which is the only vehicle that is allowed to drive from the beginning of the mainstreet till the end and back. Before this it was a normal road where cars used to drive really slow while they window shop or friends and families used to drive thru to see what's new and so on, on the weekends you would get the motorcycle gang all parked together but now this is completely different which has it's good and bad parts.
The Street Car/Tram was inaugurated on 22 December 2012, being the first passenger rail service on Aruba and the rest of the Dutch Caribbean. There are two trolleys, a single-deck with 42 seats and a double-decker with 64 seats. The inspiration behind this was the popular battery-powered streetcar operation at the Grove in Los Angeles, USA. The one's here in Aruba are powered by hydrogen fuel cells, which are charged by the year-round trade winds. A positive thing about this change is that our mainstreet has been developed into a pollution-free pedestrian mall. The double-decker offers a insanee 360 degree view of the down town area and clear blue skies.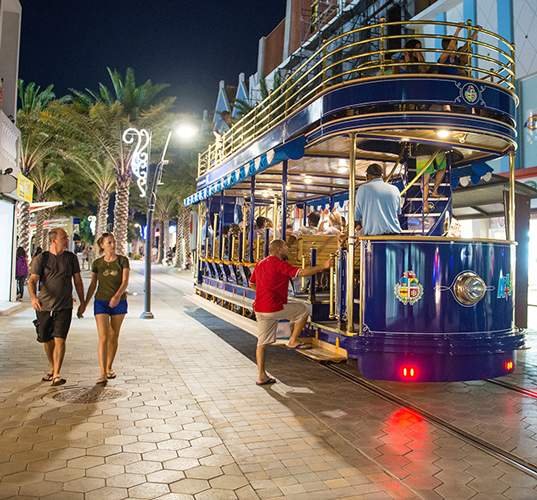 ---
You can take a tour that consists of a total of 9 stops which includes museums, historical plazas, monuments, the Protestant church, Aruba's high- end mall, retail shops, and a variety of local and international cuisine restaurants. This street car/tram starts riding at 10.00 am until 5.00 pm with 25min intervals in between and great thing about it is that it's free.
---
Posted using Partiko Android
---