Never forget!
Pain is so much easier to accept if you do understand what #Rumi means.
The Wound is the Place where the Light enters You
What a powerful, helpful and profound thought and every time I have the feeling that I can't take no more, I do remember that without "Pain NO Gain".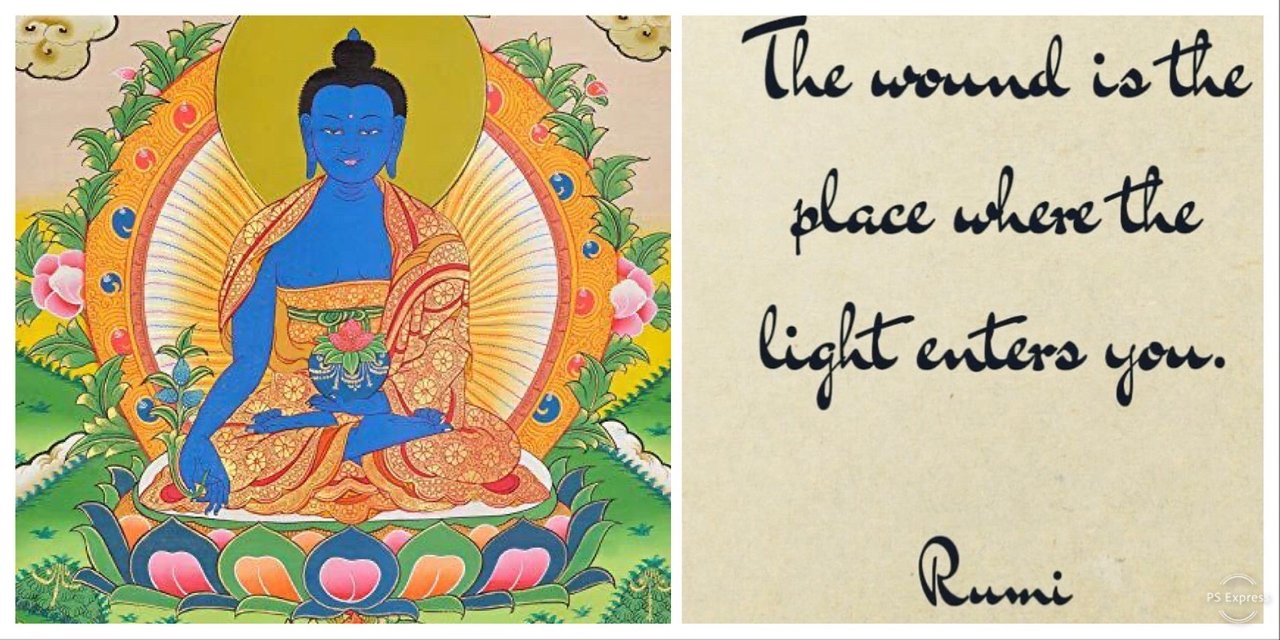 We are stars wrapped in skin- The light you are seeking has always been within.
My new friend Muthu from Singapore did send this Mantra to me this morning and suggested that I should stay away from loud Techno for a while :) and just listen to my breathing, to focus on my healing.
So Be IT! 🙌
Yours
Mammasitta
PS: https://steemit.com/breastcancerawareness/@mammasitta/boobs-biopsy-and-why-every-woman-should-get-her-regular-check-ups-part1
I will update You very soon with part2 and the good news.
The Medicine Buddha