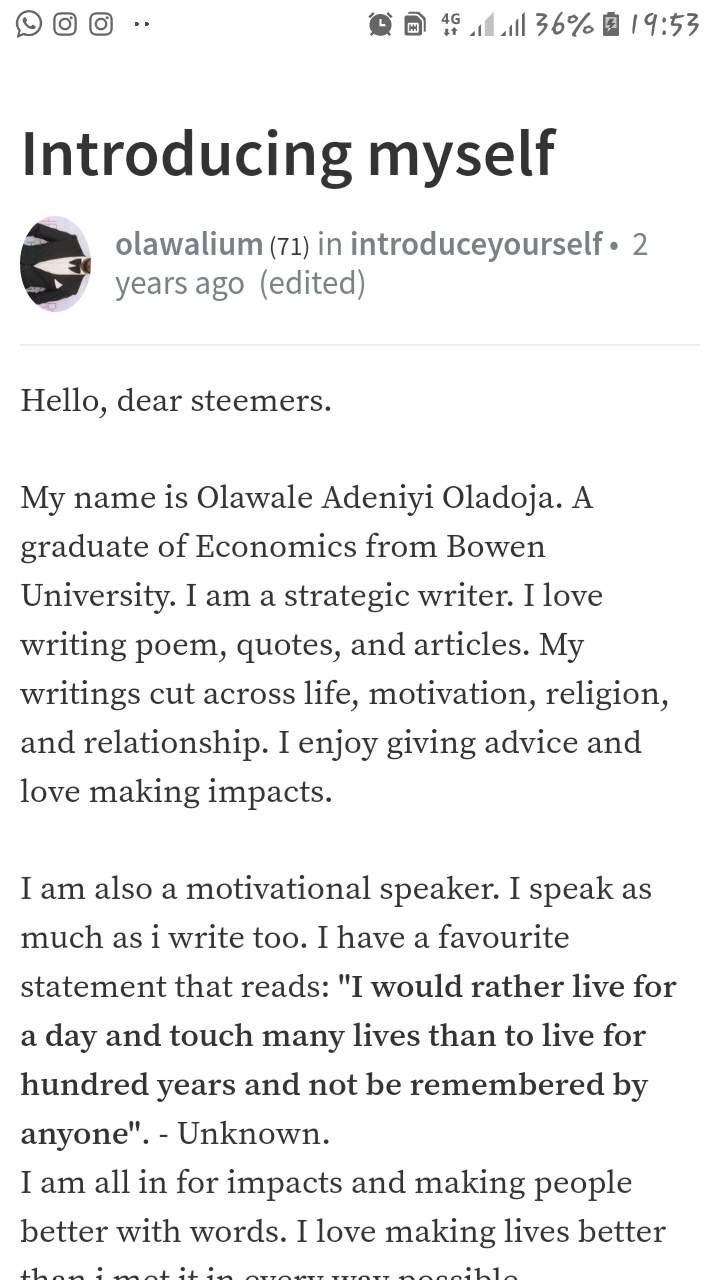 I got lost in a fight with the world
I tried everything just to find the word
The more I tried, the weaker I got
Nothing matched the talent deep in me
Nothing around me encouraged either
I accepted it like what is is supposed to be
I felt I just had to try twice as much too
But there came that lifeline
There came the reward for my toils
There came the motivation I needed
Two years ago I journeyed on this path
I took it and gave my all to it
I got more than equal measure back
Steem rewarded my efforts and creativity
I met so many people with knowledge and civility
Everything was different here, I thought
It kept me on my toes to give my best
I was focused on me and never the rest
I dragged as many people as I would
This is like discovering gold to me, I said
A whole lot joined in and confirmed my discovery
Two years down this road
And I still feel the same way as back then
It has never been about the money
I admit it was a huge attraction
It gave me the needed lift away from financial mess
It was more for the people I met
Whom I am still enjoying that benefit
The community of friends I have built
And amazing people I meet every day too
Steem is a whole new ball game
Steem is about relationship
And in two years, I have made a lot
To last me a whole life time
Happy TWO YEARS anniversary to me.
---
Thank you for your time.
---
My pen doesn't bleed, it speaks, with speed and ease.
Still me,
My tongue is like the pen of a ready writer.
Olawalium; (Love's chemical content, in human form). Take a dose today: doctor's order.
Posted using Partiko Android