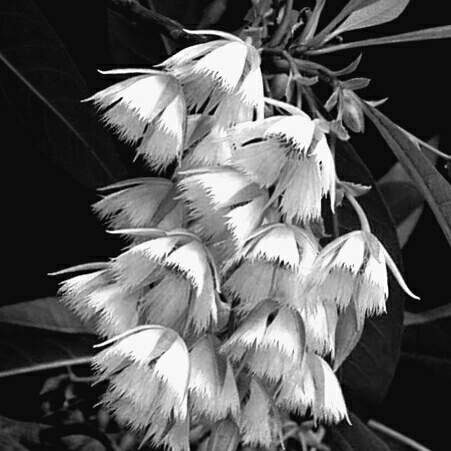 Image Captured from a Samsung A6
Lily of the Valley Tree
An entry for #sevendaybnwchallenge
The Game challenge :
●Take seven black & white photos that represent an aspect of your life.
●Present one image every day for seven days, no people, no explanation.
●Nominate someone every day. Although anyone can join in.
●Use the tag: #sevendaybnwchallenge as one of the five tags.
I'd like to nominate @eliowilson to join the challenge.
And invites all steemians to support the following that initiates daily contest in steemit,
@mermaidvampire
@travelsbyblue
@zephalexia
@randomkindness
@eii
@cadawg
@atongis
and a lot more that made steemit interesting.
And so with some witnesses too
@steemgigs
@sapphic
@c0ff33a
@yehey
@good-karma
@justyy
Thank you for dropping by and happy weekend to everyone!
Posted using Partiko Android