Hello Steemians and Partiko lovers,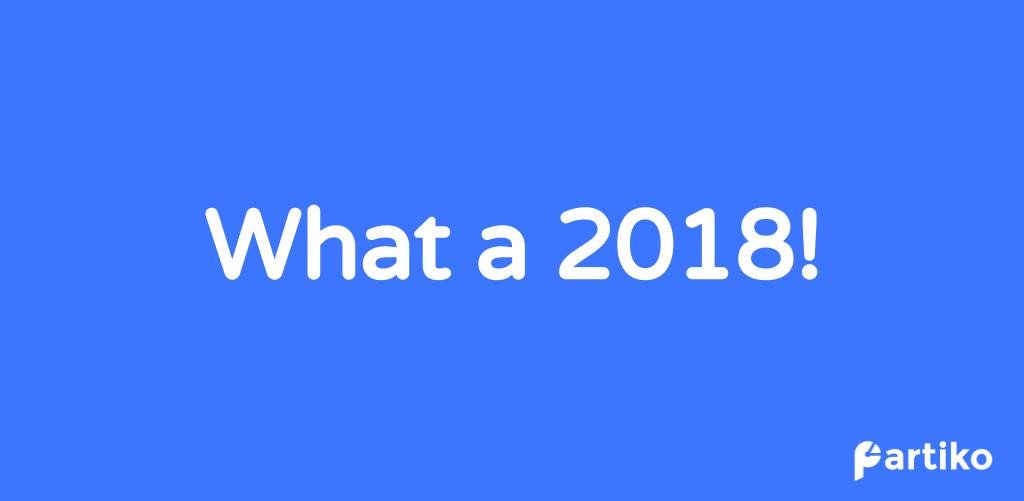 It's been an awesome year! We are so proud and fortunate to be able to serve such an amazing community, and we are so glad we managed to grow together! Thank you!
It's Christmas, so it's time to reflect and celebrate. What have we achieved together this year?
In April
Partiko debuted the Android app on the Steem Creators Conference.
In May
We integrated SteemConnect, and launched the Partiko iOS Beta Testing Program.
In June
We launched our first ever giveaway event, and Partiko iOS finally hit the App Store.
In July
We launched Partiko Points, onboarded 3 amazing Partiko Partners and started the first ever Easter egg giveaway.
In August
We onboarded another 3 Partiko Partners, started our first weekly report and started running our own witness node.
In September
We went through HF20 with the rest of the Steem community.
In October
We hit the 2000-follower milestone, won the Netcoin competition together, hosted the first ever Steem community event in San Francisco, and onboarded our first ambassador.
In November
We launched Partiko Messaging at SteemFest3, and raised 220K Steem Power from the amazing community in 4 days.
In December
We onboarded Partiko Partner #7 and #8, helped save over 50K Tumblr blogs, and hit the ProductHunt frontpage with the support from the community.
Partiko now has over 6000 daily active users, and we're still growing rapidly. Without your help, none of this would have been possible!
We never celebrate without giving back to our amazing community, and this time is no exception!
You can get 1 STEEM and 500 Partiko Points by finishing all of the simple tasks below:
Resteem this post
Leave a comment down this post and tag three of your friends
You can get another 1 STEEM and 500 Partiko Points by writing a short post using Partiko, and include "Partiko 2018" in the title and #partiko-2018 in the tags. You can write anything in the body.
We look forward to a more amazing 2019 with all of you!
Together, let's change the world.
Onwards and upwards,
Partiko team
Posted using Partiko Android