Hello Steemians and Partiko lovers,
We are thrilled to announce that we have received the Steem Torch from @steemhunt!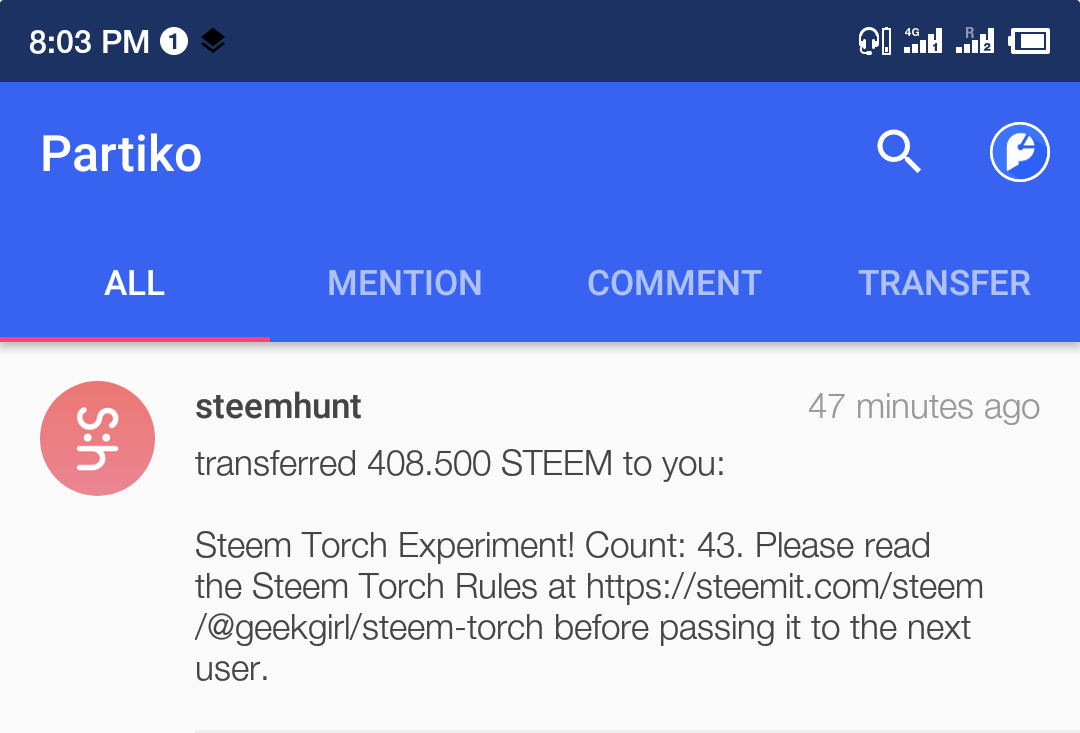 Thank you so much for choosing us! DApps should unite!
Big shout out to @geekgirl for organizing this awesome and history making event! Excited to see it reaches the 1337th torch keeper!
Together, let's change the world.
Onwards and upwards,
Partiko team
Posted using Partiko Android