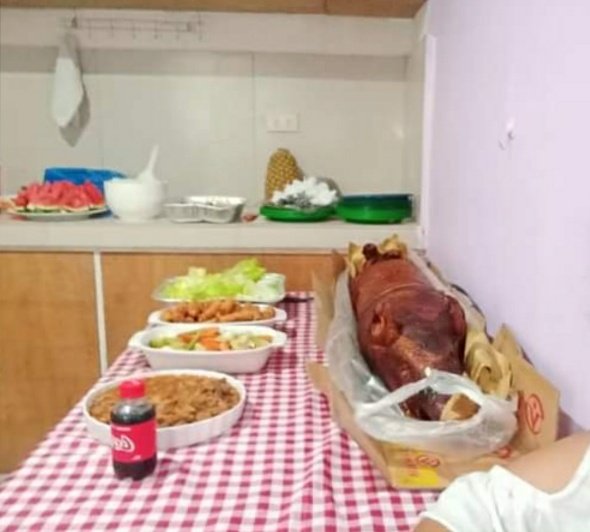 Hellooo Steemians! Good to be back in writing here on Steemit.
Last May 8, 2019, the city of Mandaue celebrated the Fiesta of San Jose! Fiestas are celebrated every year to give thanks to the Patron Saint on all of his blessings that he had given us and in Mandaue.
One true fact about Filipinos is that even though how small the money is, we always have something to prepare on fiestas! And also, everyone is considered invited even of you don't know the owner of the house personally.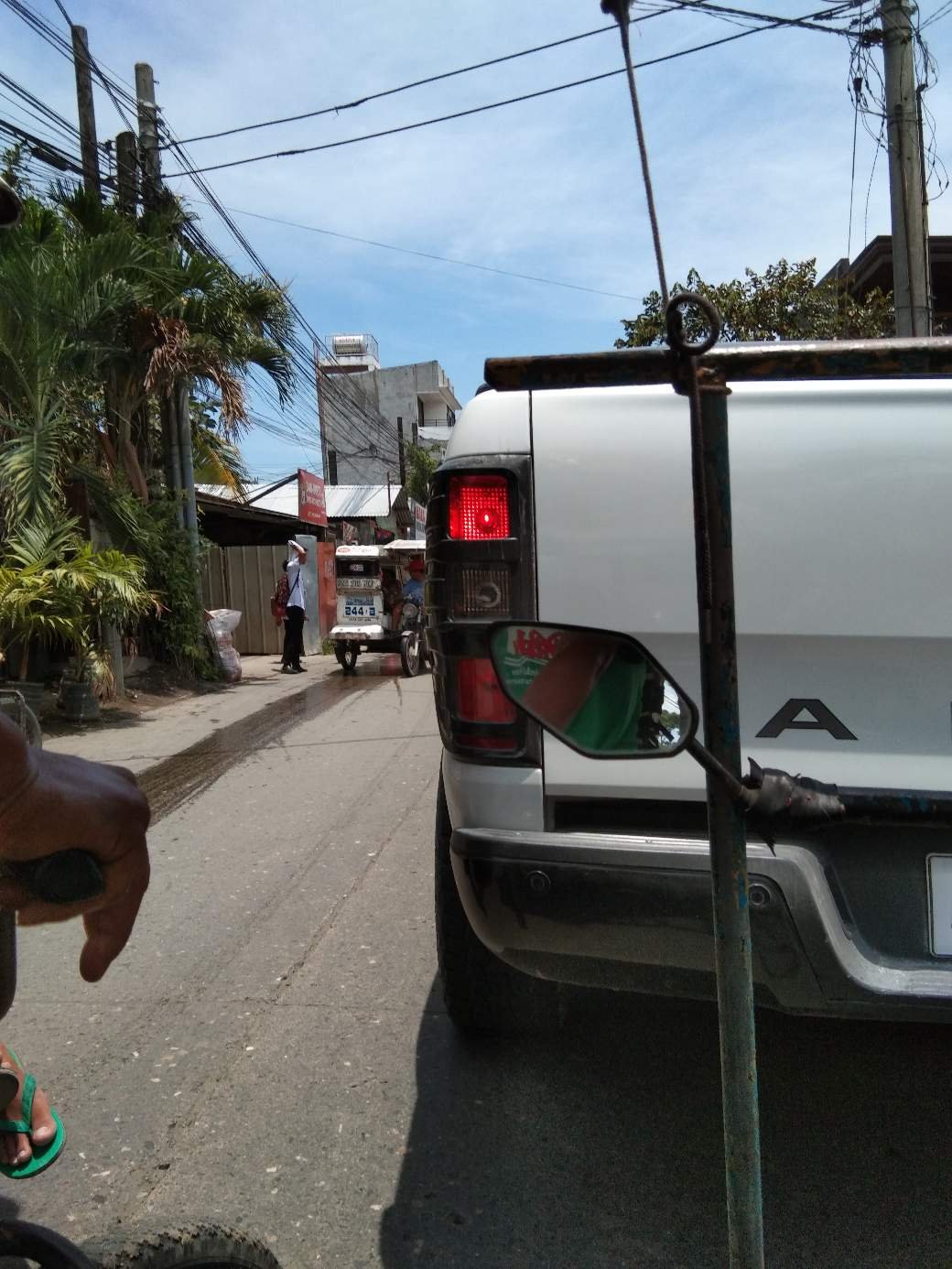 So, as I have went to our school since I have to get my report card, I stumbled upon traffic that was the worst especially fiesta.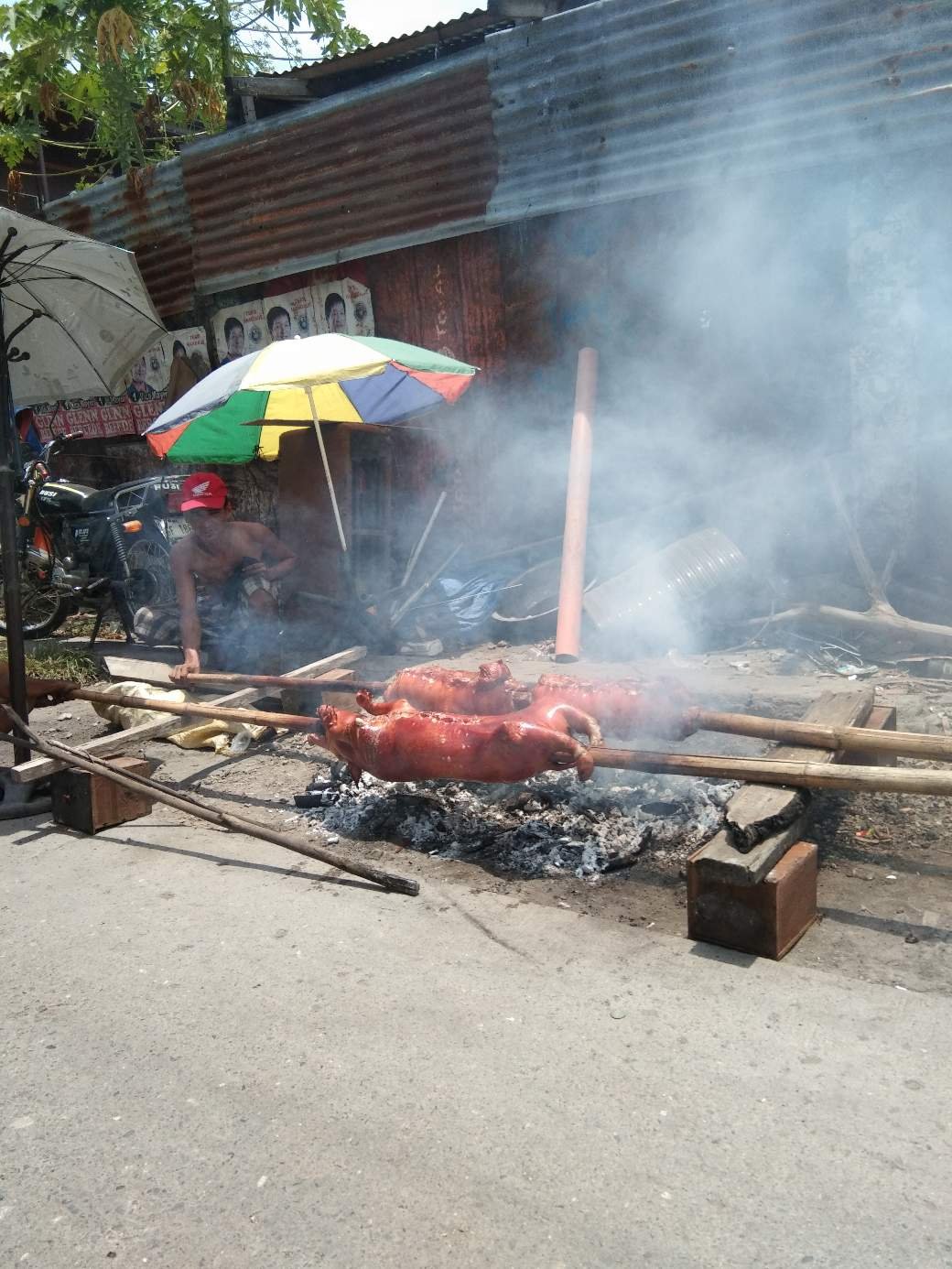 And also, cooking lechon beside the street is acceptable in this time of celebration 😂!
As I went home, I cleaned our house so it'll be pleasing to the guests. My mom changed the curtains, pulled out the best utensils used for celebration and cooked meals.
The lechon was there and was quite expensive for a small pig.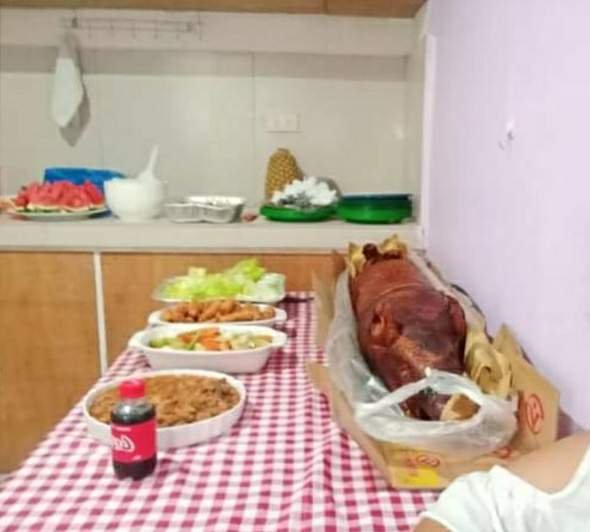 EATING TIME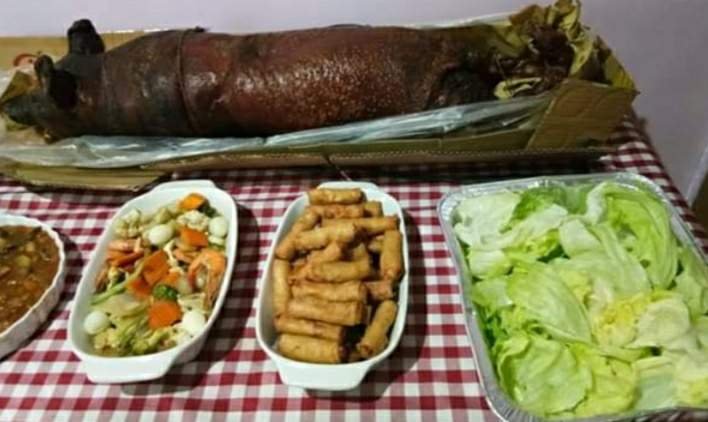 Had lechon, some salad, escabetche and menudo for our guests.
We also had watermelon as our fruit and salad fresh vegetables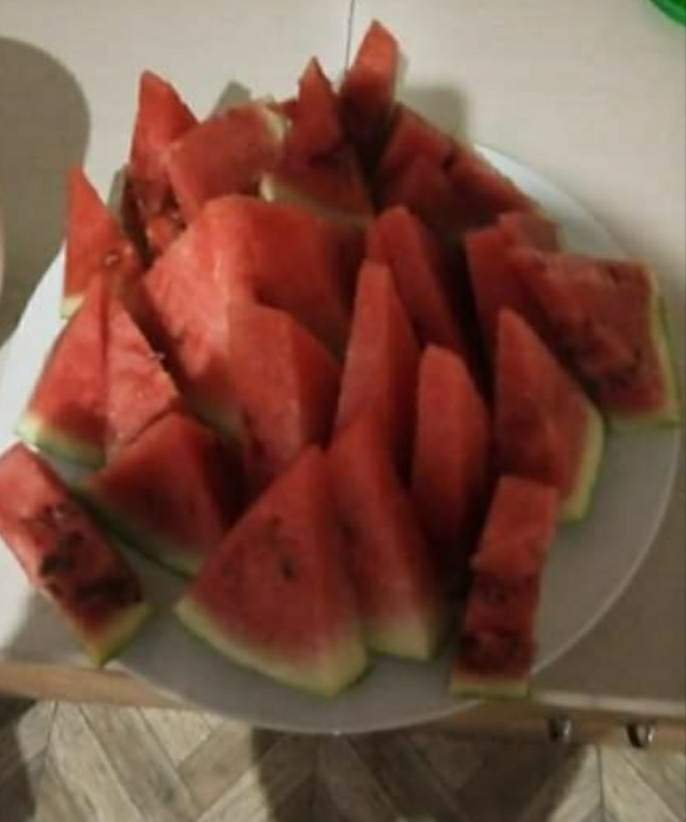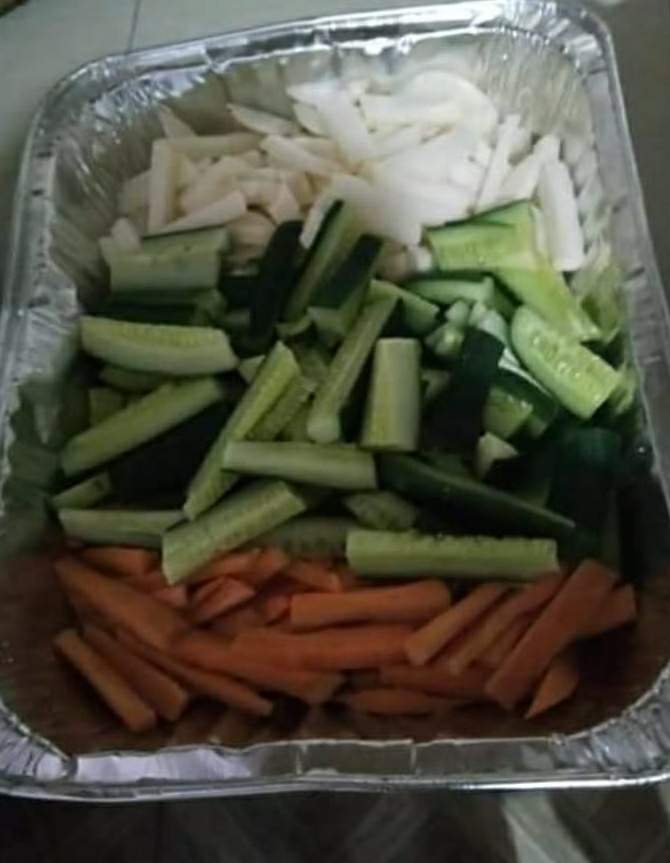 Also we got to celebrate and eat to another house 😂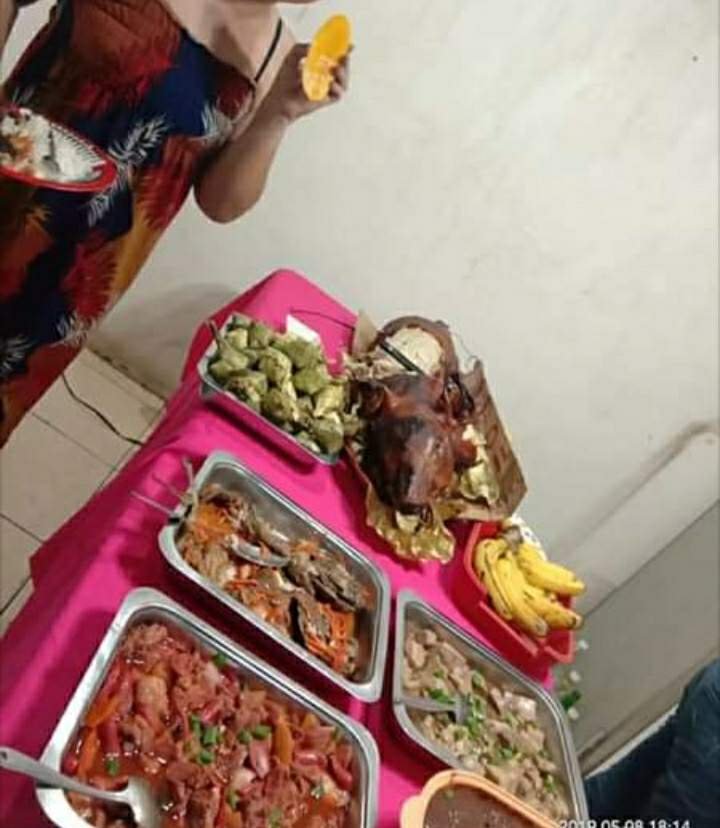 Also time with friends and videoke with them is the concluding part which made it more wonderful.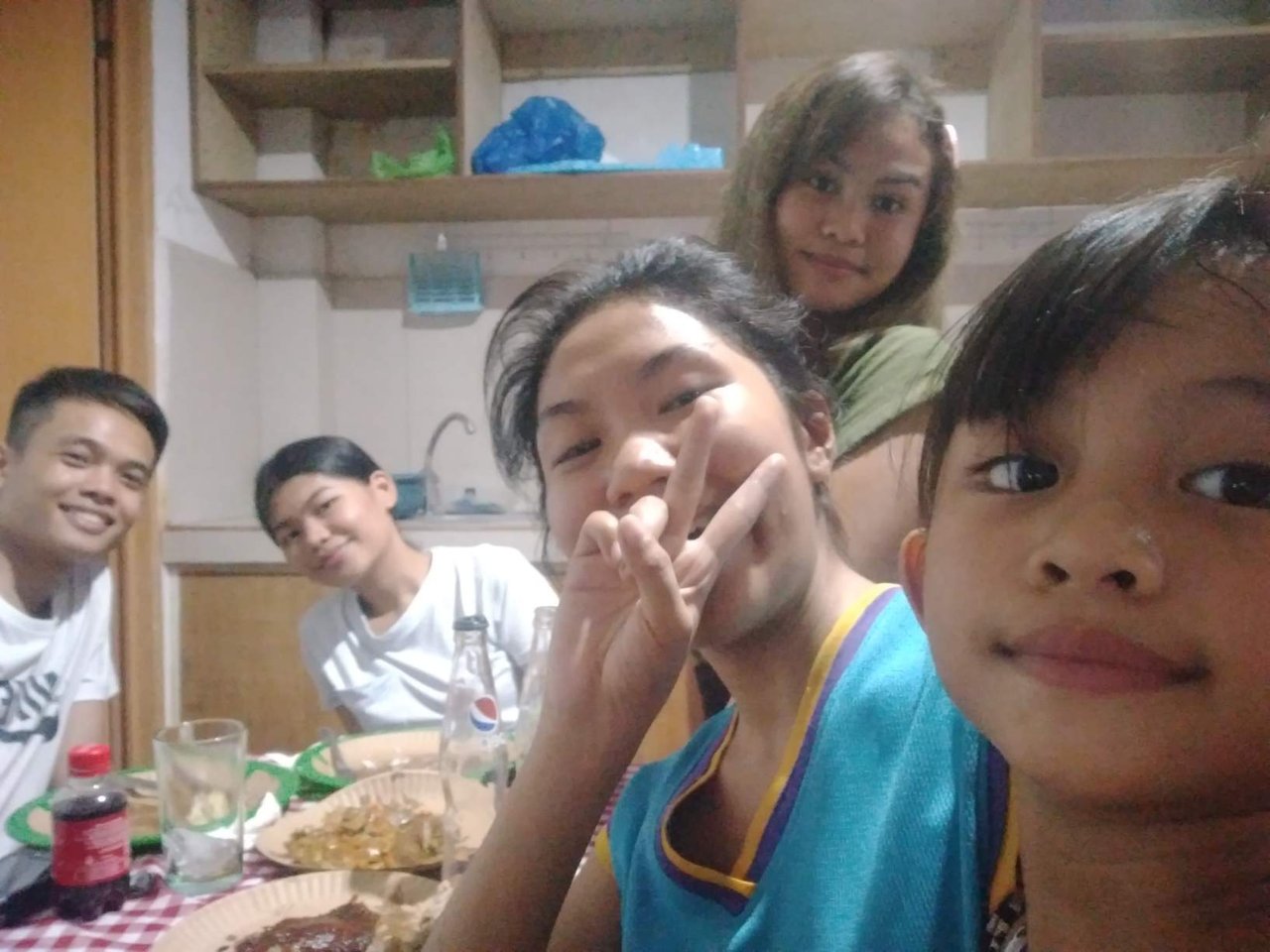 Thank you everyone!!! Have a nice day.
Posted using Partiko Android