We got a great deal on some standing rib this weekend so I made use again of my Porcini Truffle Sauce and made a delicious dinner!
I had about a 2.5 lb rack with one bone. Salted it and set it out for about one hour.
Roasted it at 450° for 20 minutes.
Lowered oven to 350° and shmeared the truffle sauce all over the roast.
Another 30 minutes or so and it was done! Let it rest for 20 minutes before cutting it in half, splitting it with my wife and then cutting pieces off for my kids.
Standing rib roast is delicious and this is probably the easiest way to prepare it!
-Jeff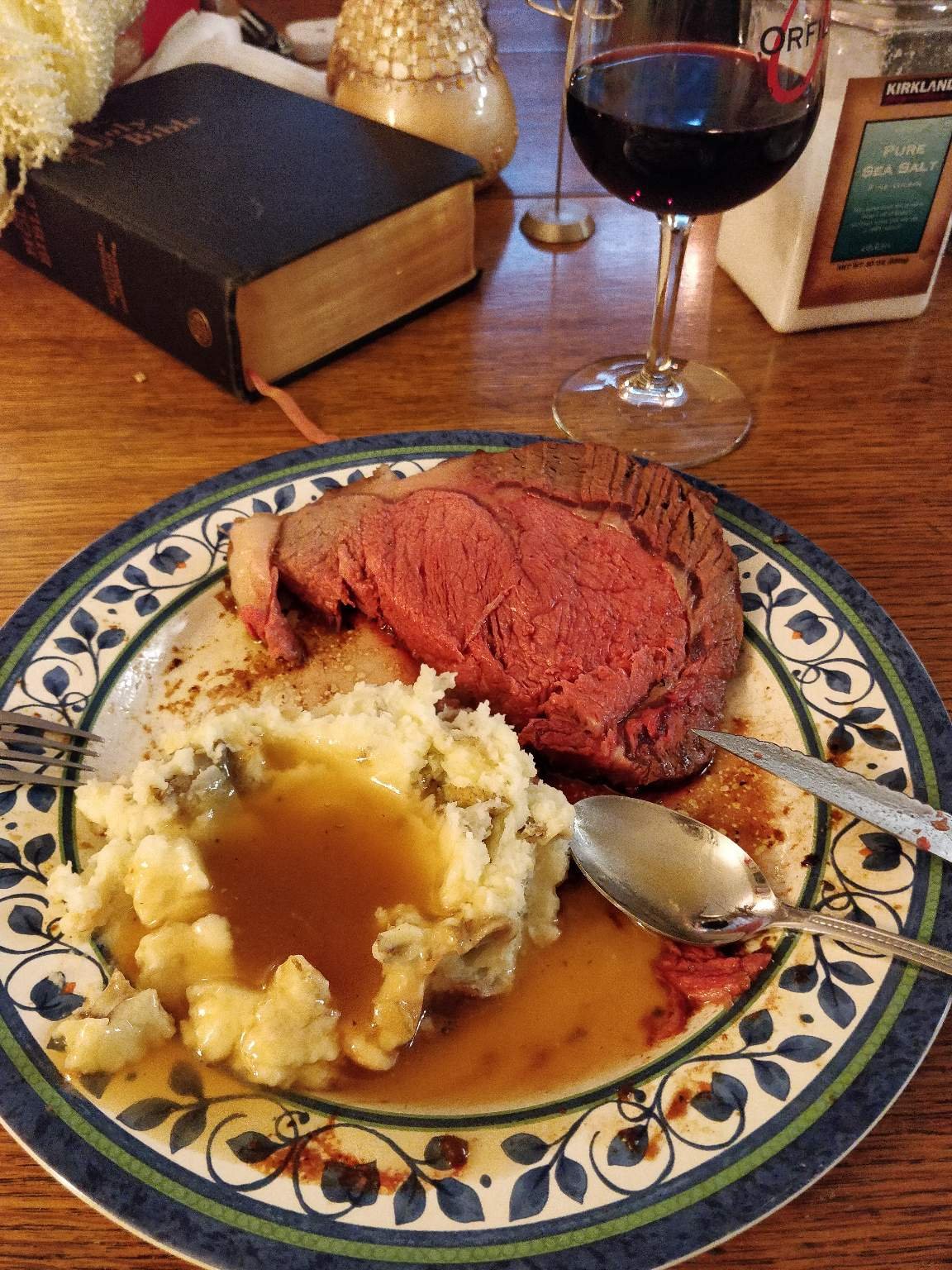 Posted using Partiko Android