Some cool tips for partiko users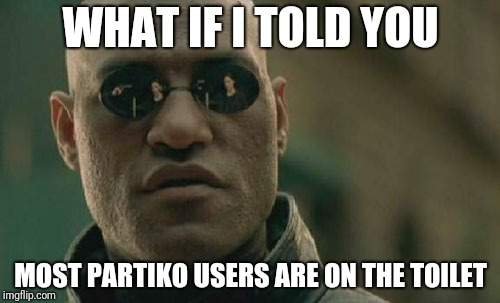 Hey I am new to Partiko ,but not to Steemit so I thought I would share some ideas that will help you blog on Partiko.
Firstly blogging on your phone can be frustrating especially if you lose work that you didn't save somwhere. Partiko is a great app, but I prefer to edit text in a text editor where I don't have to worry about the app crashing. I found a neat list of text editors for android here:
https://www.makeuseof.com/tag/x-distraction-free-text-editors-for-android-compared-which-is-best/
This is the text editor that I use. I make my posts in markup on the text editor and then I copy paste the already formatted text into Partiko abd then I add photos in Multi photo mode on Partiko.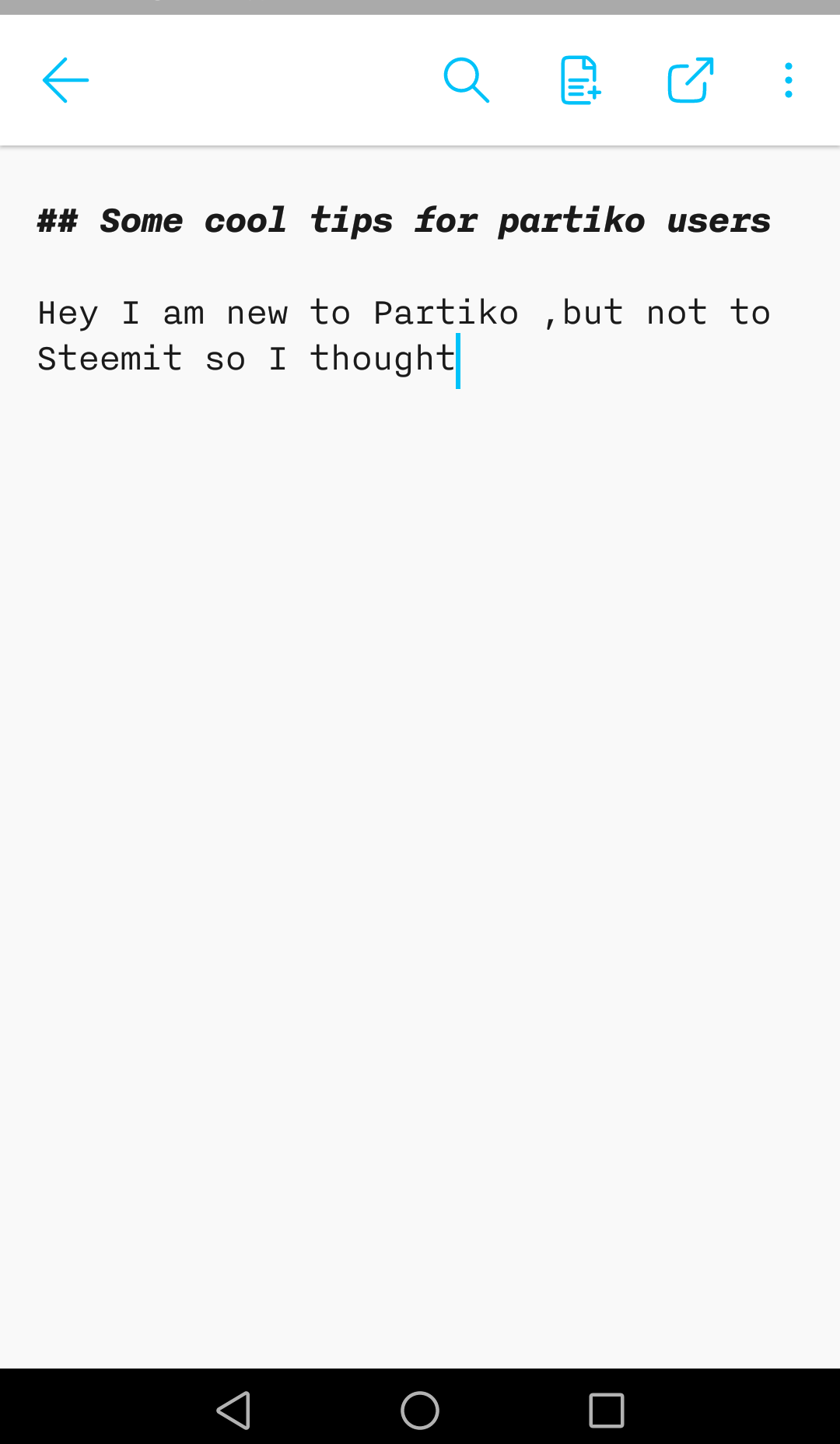 Markup is awesome and partiko supports it: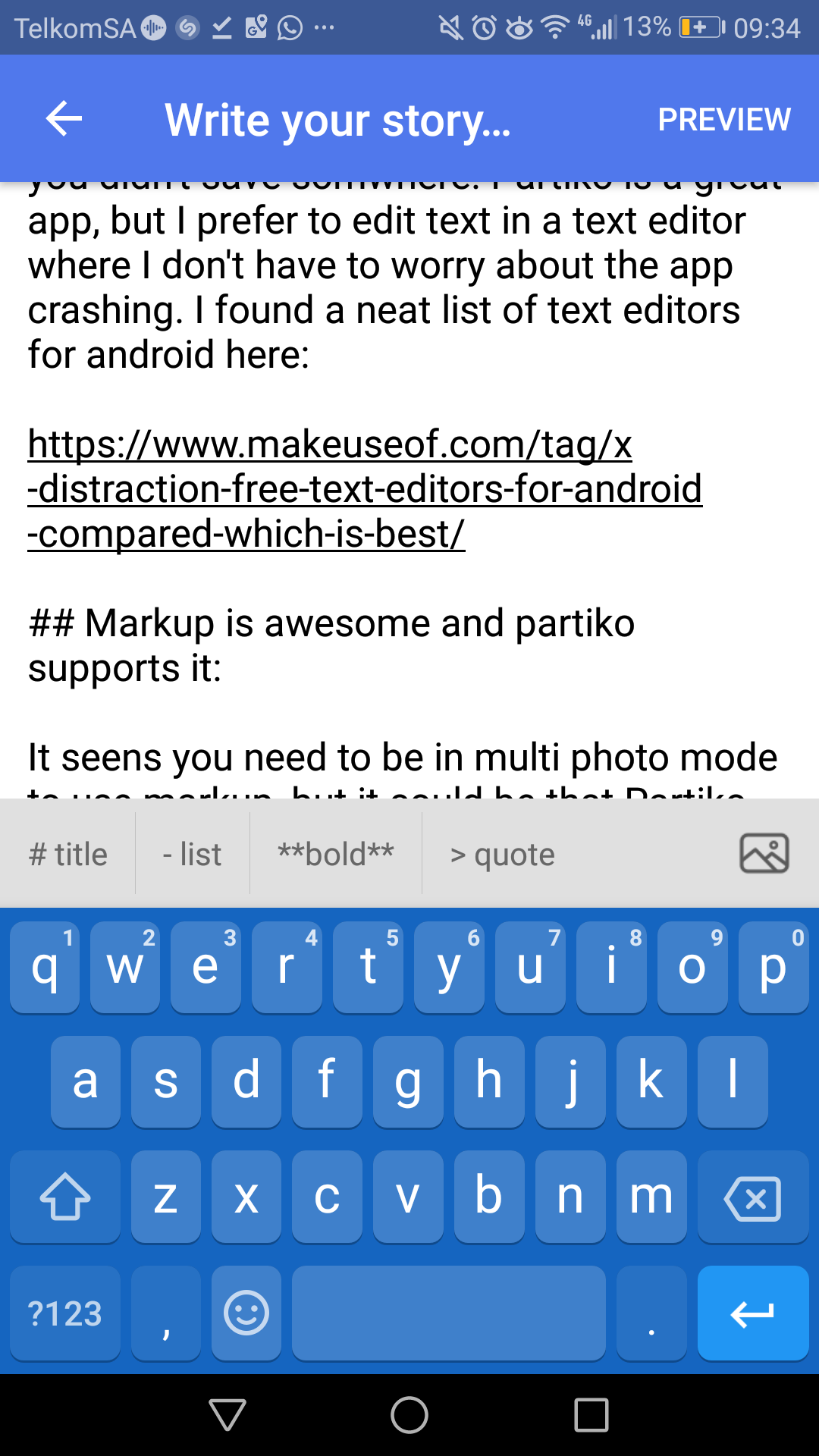 Since the last partiko update the app now supports using markup which is great for making posts that would look good on all the different Steem frontends, which means that your article will attract more readers and more upvotes. I often come accross blog posts made on Partiko that are poorly formatted and I immediately move on to reading something else.
Just cause you are on your phone is no excuse to write posts with good content but bad formatting.
Posted using Partiko Android