So I havent been receiving my usual Gooble box as I am on the road. I am in North Dakota, for the rest of the week, then will be up in Canada next.
I did save all the meal info from the last meal I did from Gobble, which was Meyer Lemon Gnocchi which was delicious.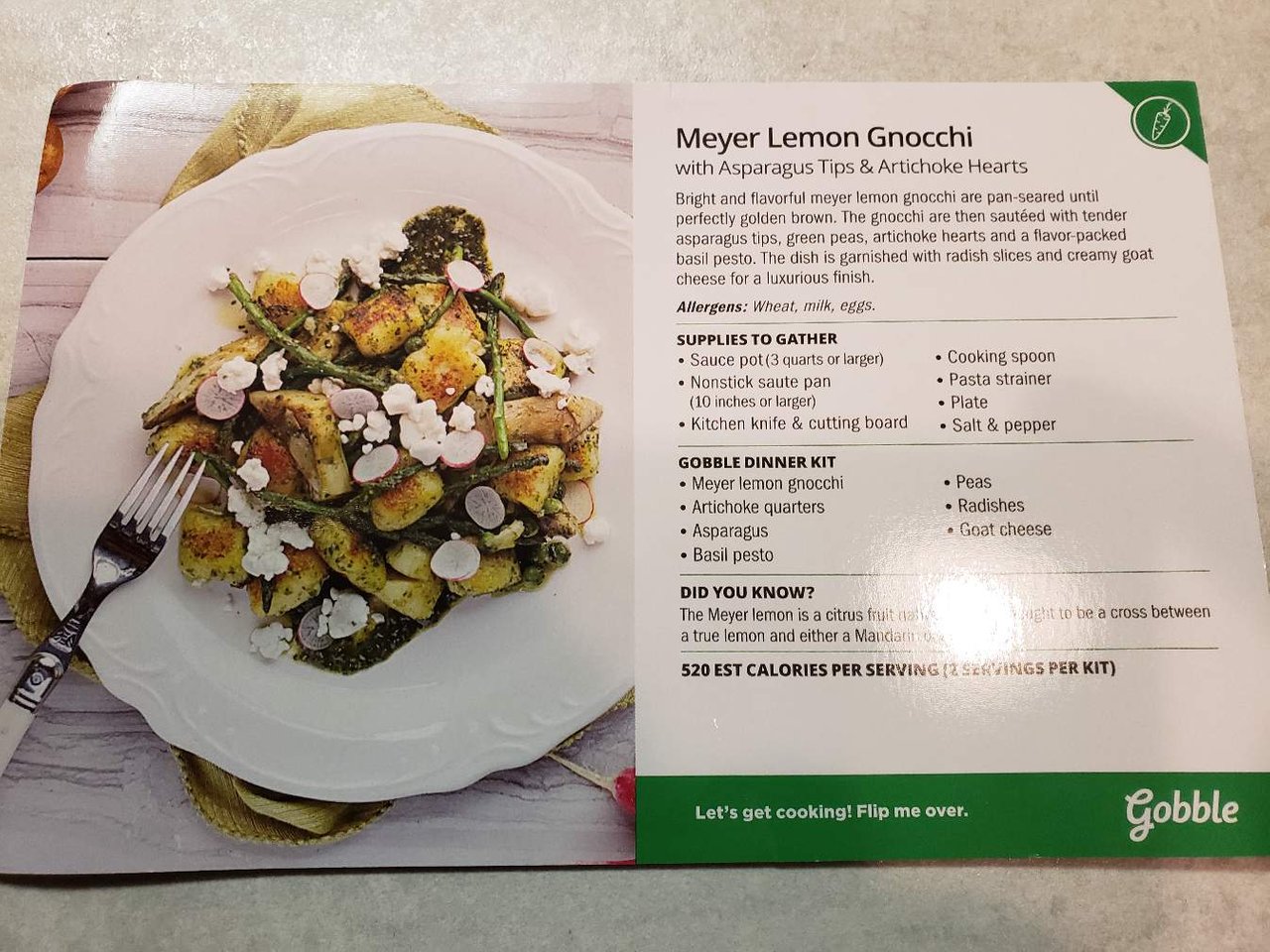 The meal was meatless - and if I had left off the goat cheese would have been vegetarian.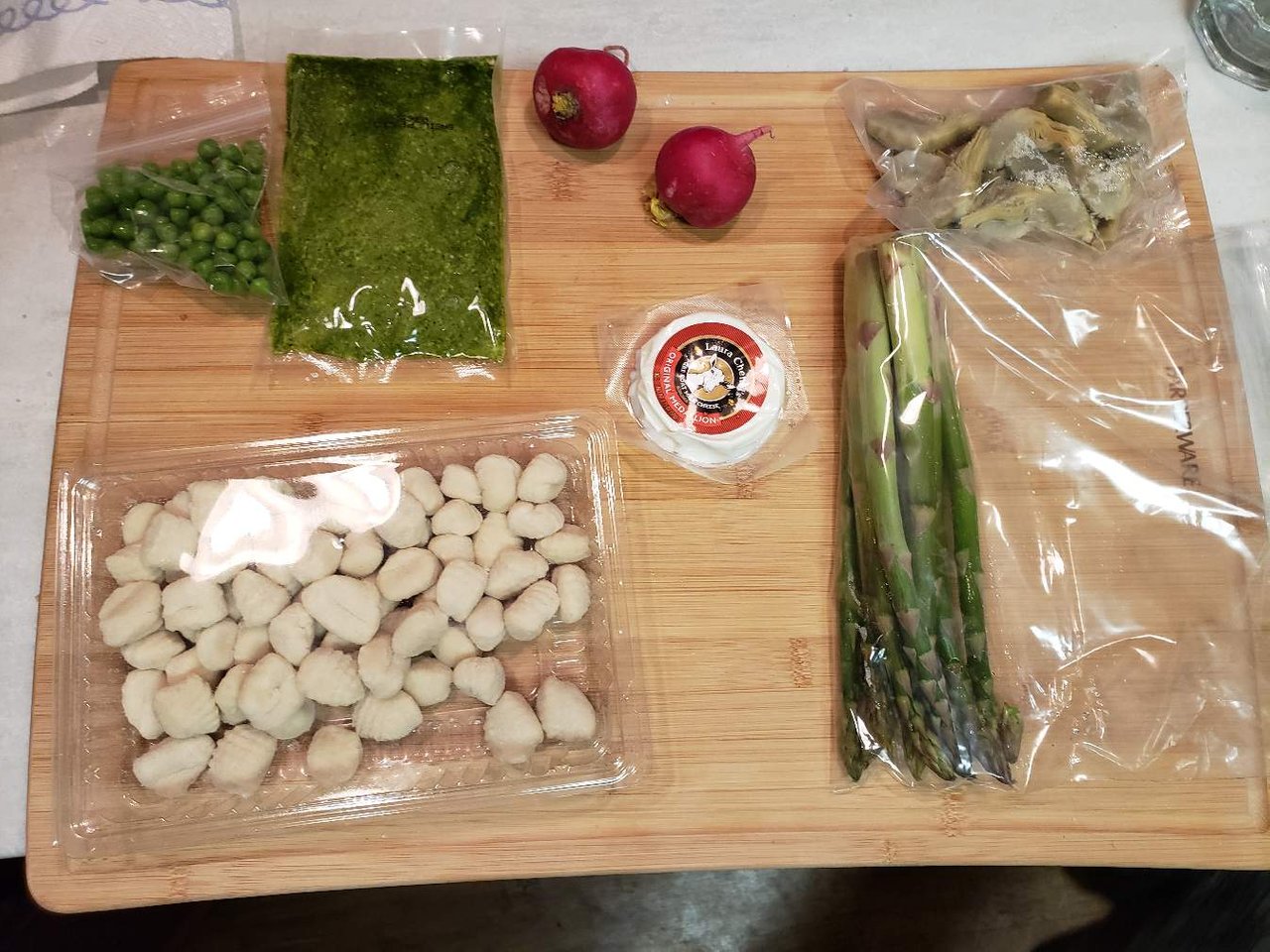 A very simple meal with only 7 ingredients. The gnocchi is fresh and only required a couple minute of boiling time.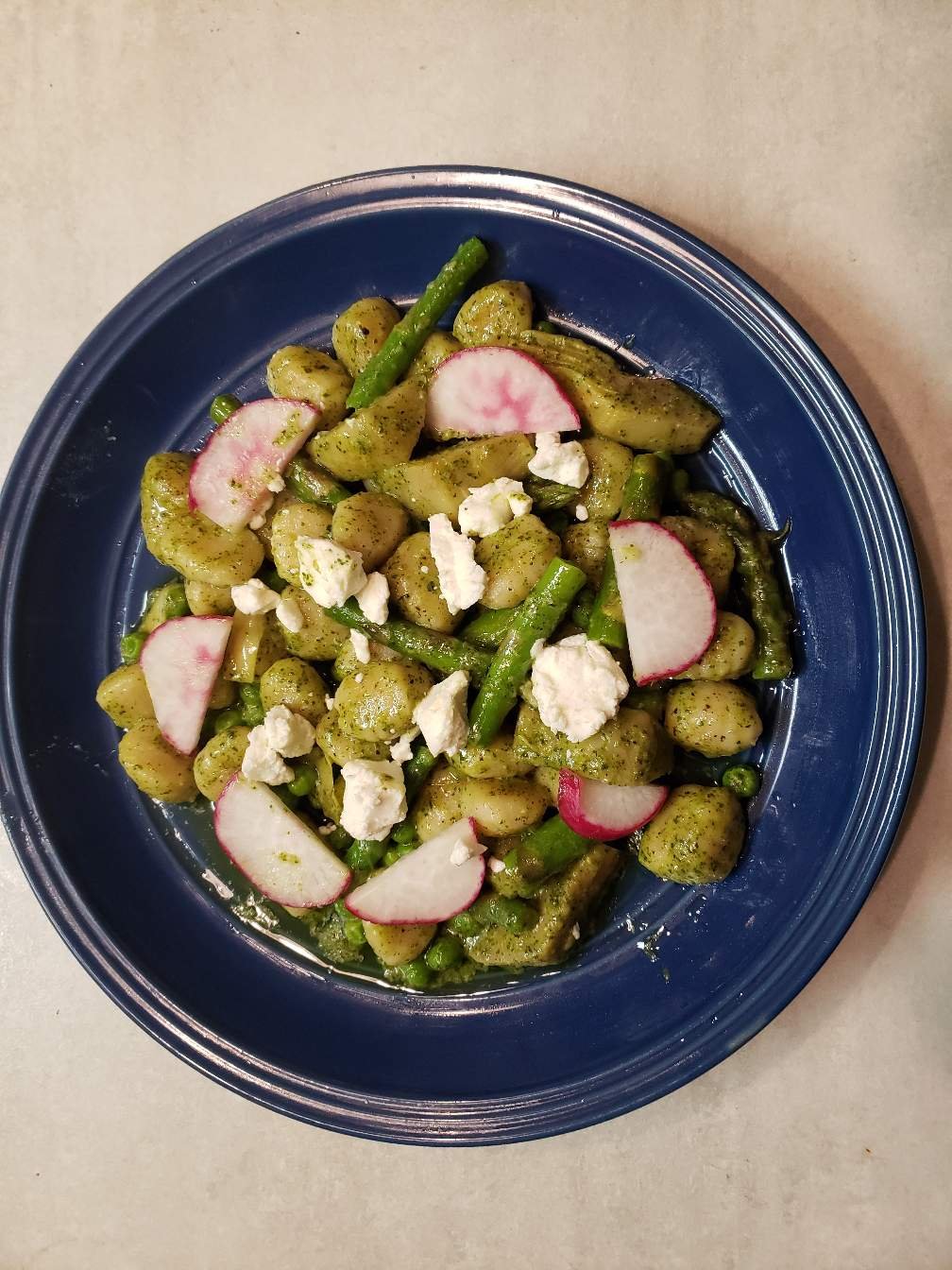 I ate both servings in one sitting, as I hadn't eaten yet that day.
I am looking forward to getting back on schedule with Gobble when I return to Texas in a couple weeks or so.
Posted using Partiko Android