Yesterday was a pretty relaxing day after my very busy Friday and Saturday out at work. I was away from home for a few days and unable to cook, but yesterday I got back to my plan.
My Gobble.com meal was Slouvaki Marinated Salmon with Greek Orzo Salad.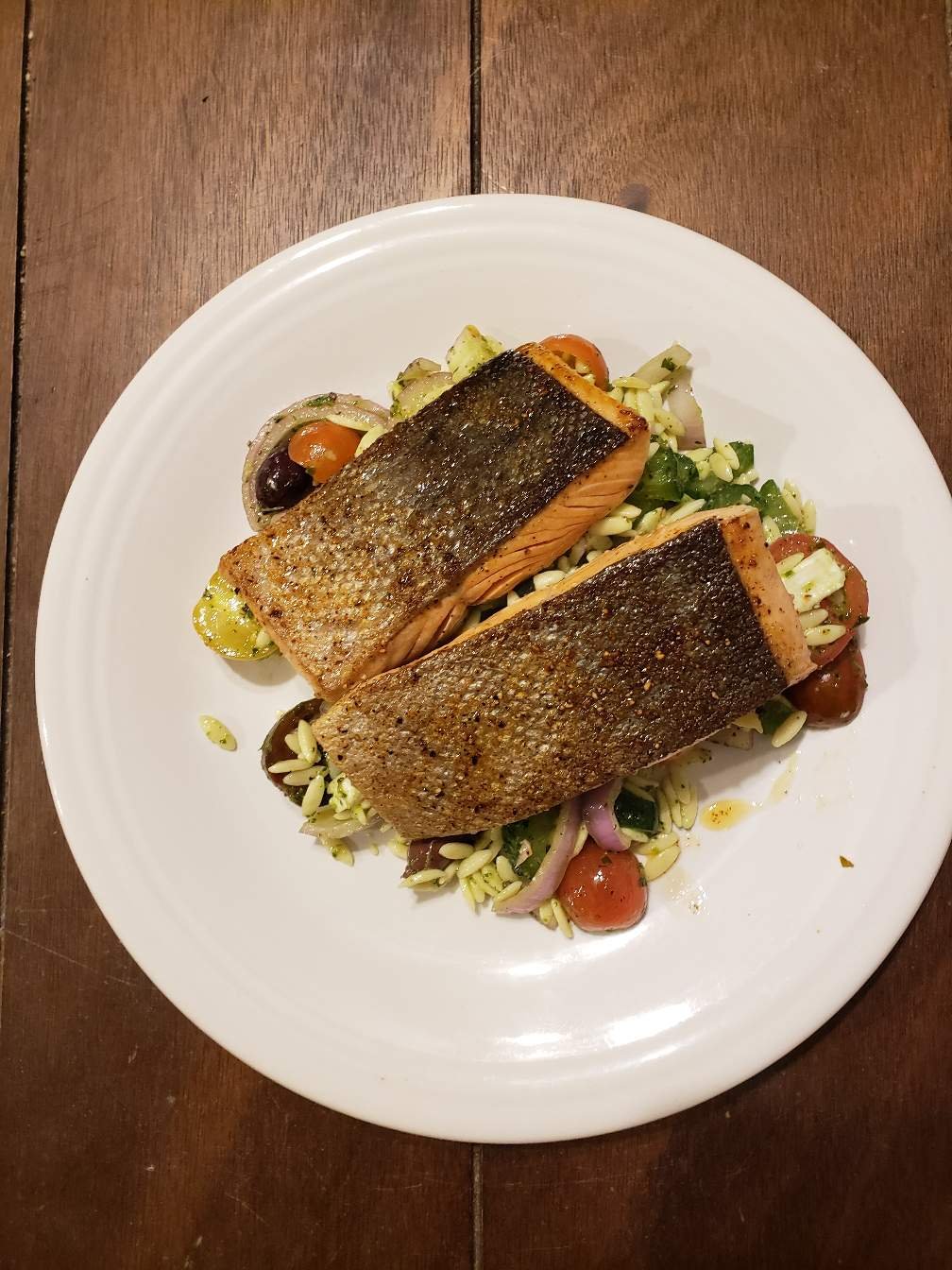 Using the Gobble meal service has me eating much more fish than I normally eat, and I find the fish dishes to be the tastiest. Also, increasing my fish intake is also a healthy switch from my usual red meat and potatoes.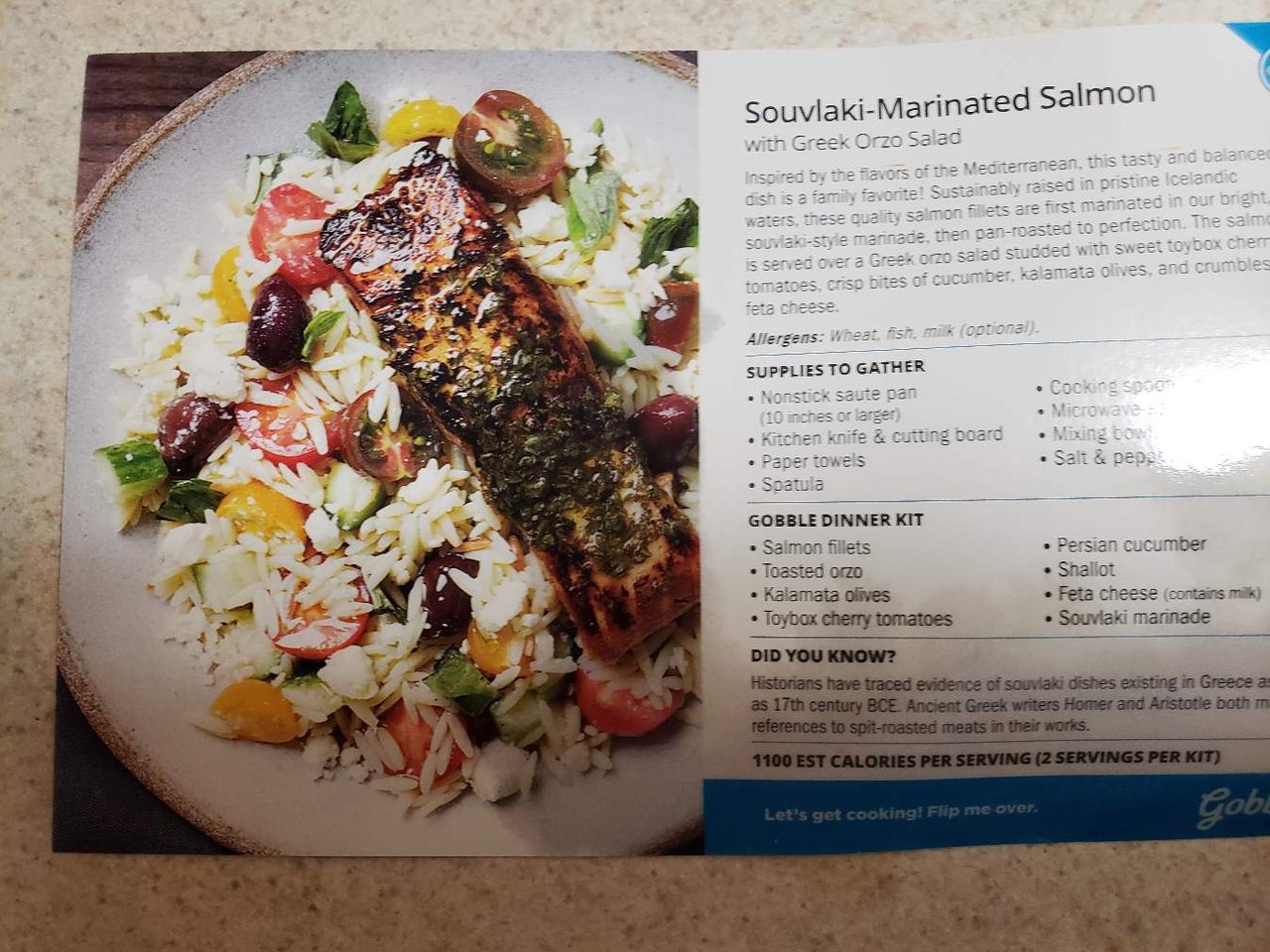 As usual, the recipe card was very easy to follow, and includes pictures of the finished dish.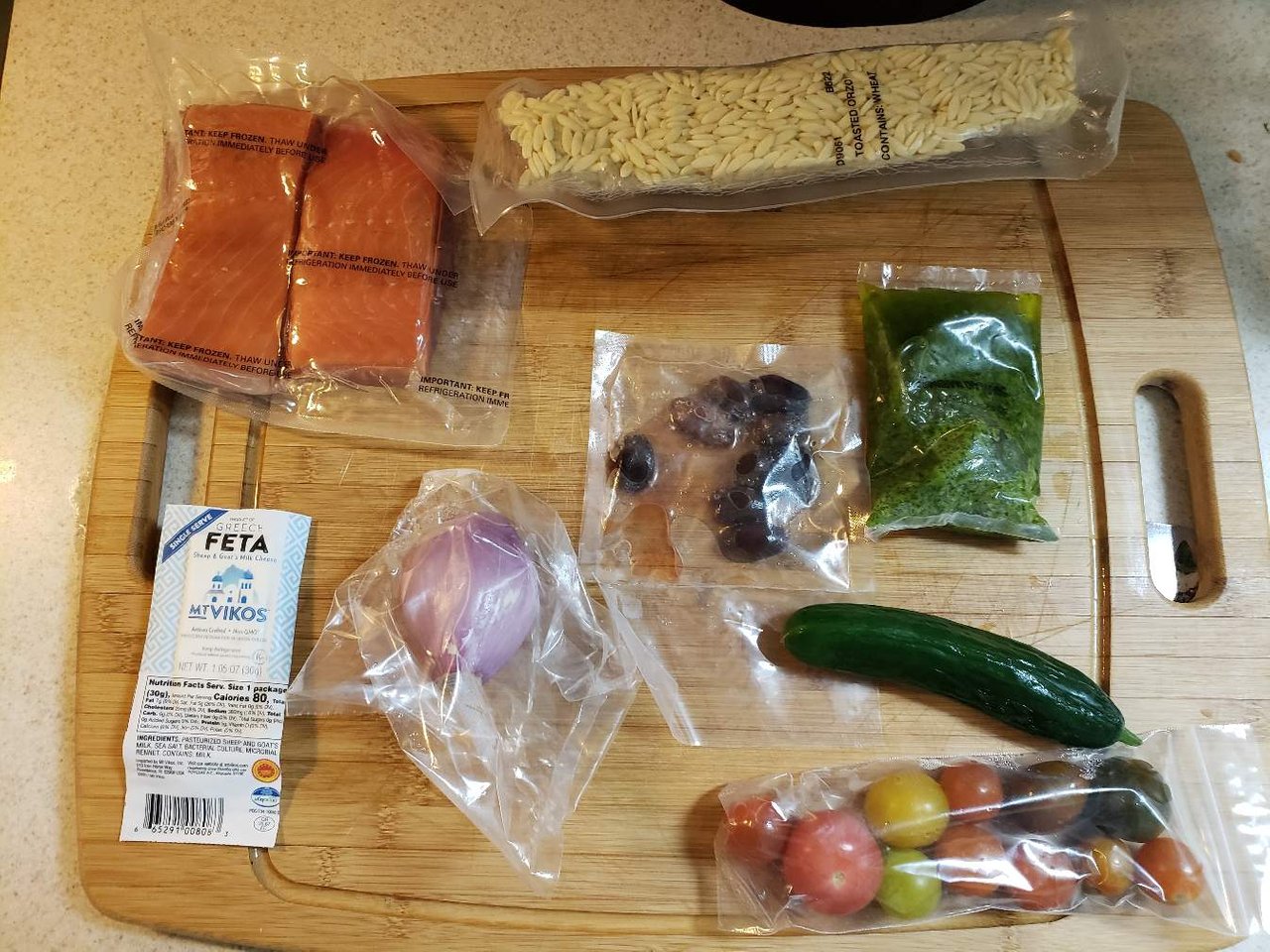 The ingredients come already prepared except for chopping. All recipes are designed to be made in 15 minutes or less.
The Orzo is pre-cooked, and only required 30 seconds of microwaving in order to be finished.
Once again, I am very satisfied with the service, and combined with my excercise program at Crossfit, I have lost a couple pounds since starting.
Today, I will be cooking Chicken Tikka Masala which is one of my favorites.
Stay tuned!
Posted using Partiko Android