Yesterday I cooked up the Gobble.com meal Argentinean Bistro Fillet with Chimichurri potatoes and roasted vegetables.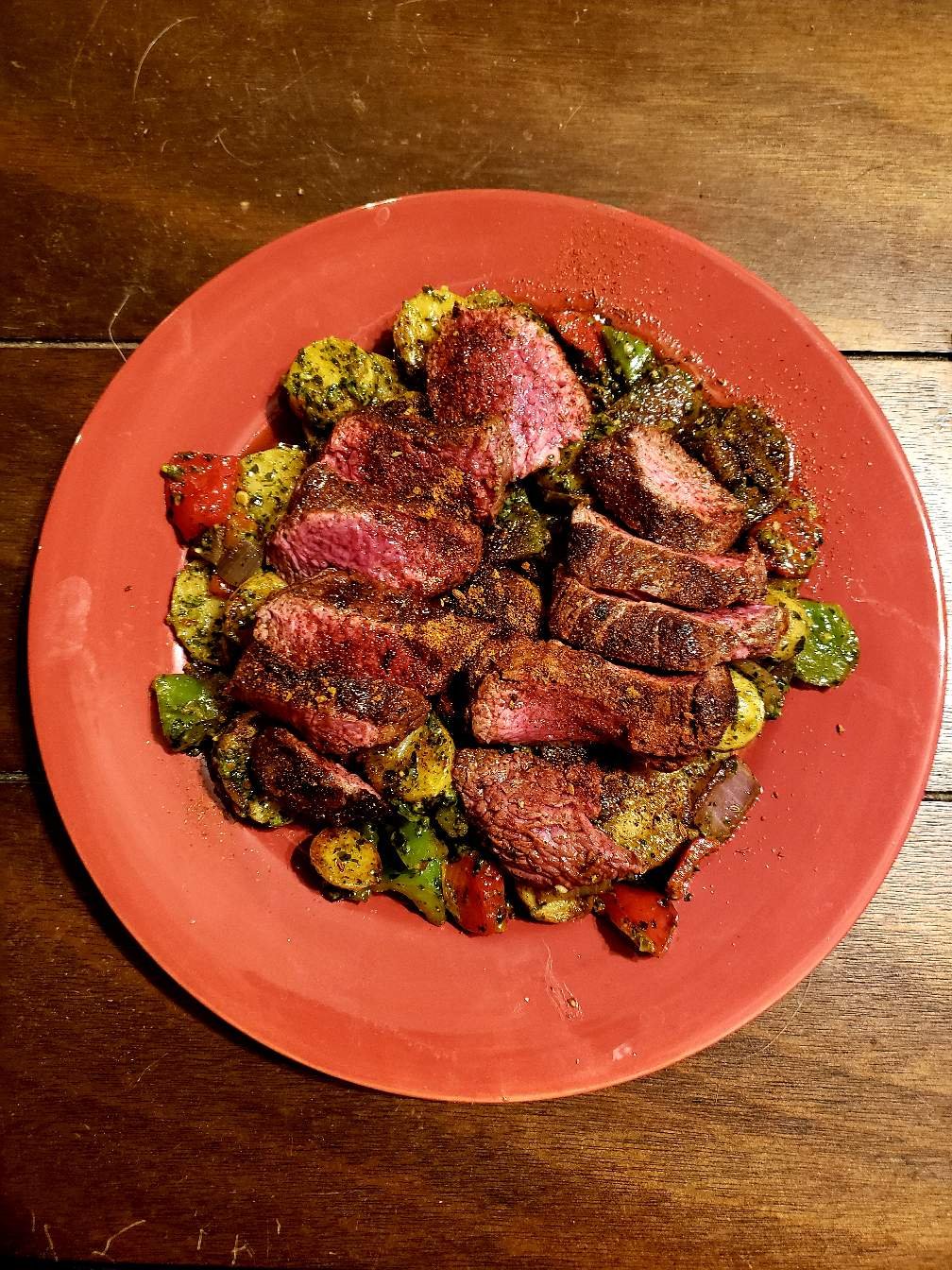 The one downside to getting more expensive cuts of meat through Gobble is that I find the portions are smaller - I ate both portions in just one meal. It was delicious though, and I still feel it's not a bad deal.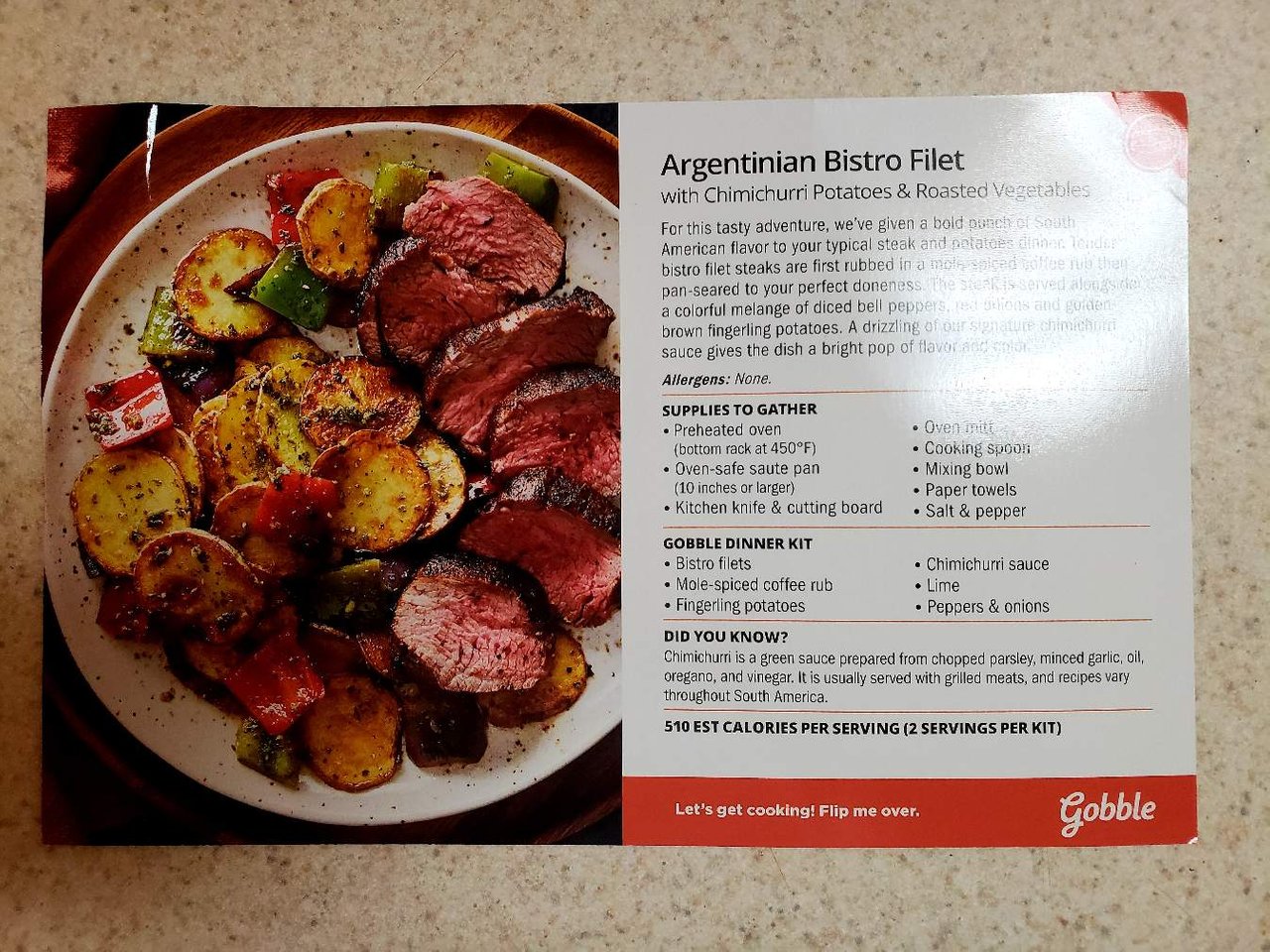 The recipe was very simple. The ingredient list: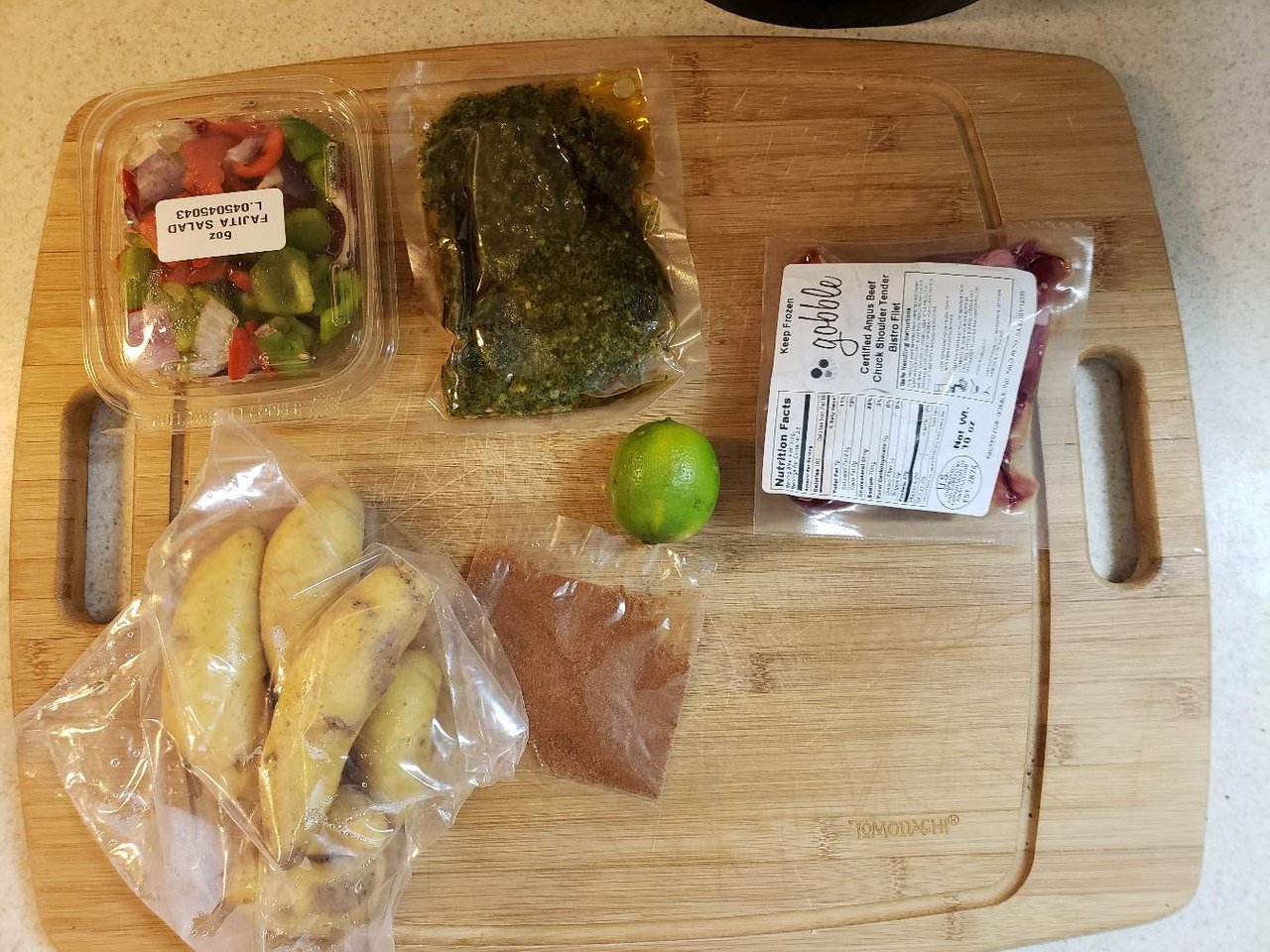 Bistro filets
Mole-spiced coffee rub (delicious)
Fingerling potatoes
Chimichurri Sauce
Lime
Peppers and Onions
The peppers and onions came pre-chopped, but I had to slice the fingerling potatoes into slices.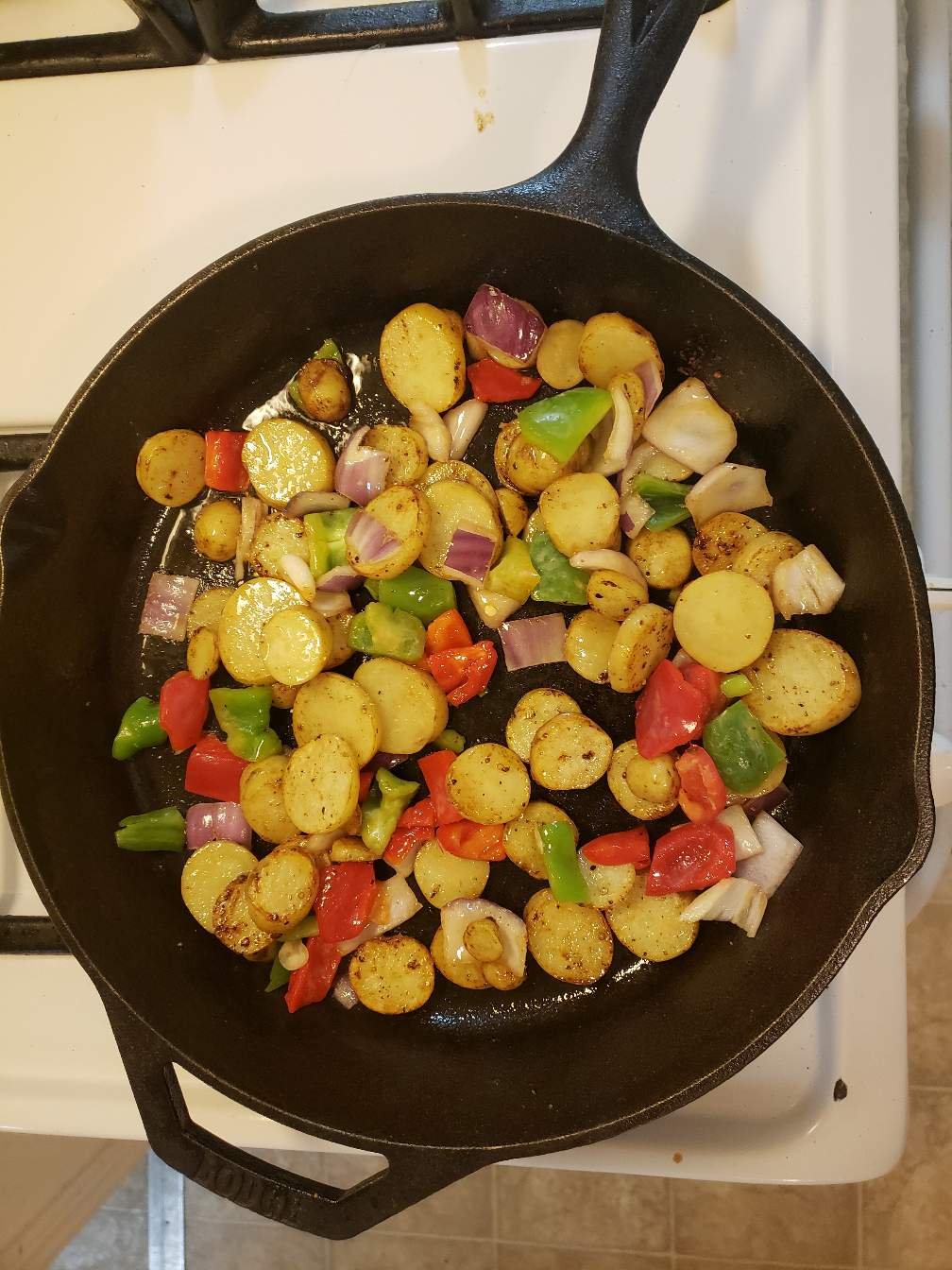 To make the dish, I simply rubbed the filets with mole/coffee and seared them in a cast iron skillet for a couple minutes per side. Then I added the potatoes to the pan, cooked a couple more minutes, and then put it in the oven for 6 minutes.
After removing the pan, I set aside the filets (that were done medium rare), and added the chopped vegetables, and once they were done, tossed them in the Chimichurri sauce, squeezed some lime, and then plated.
Posted using Partiko Android