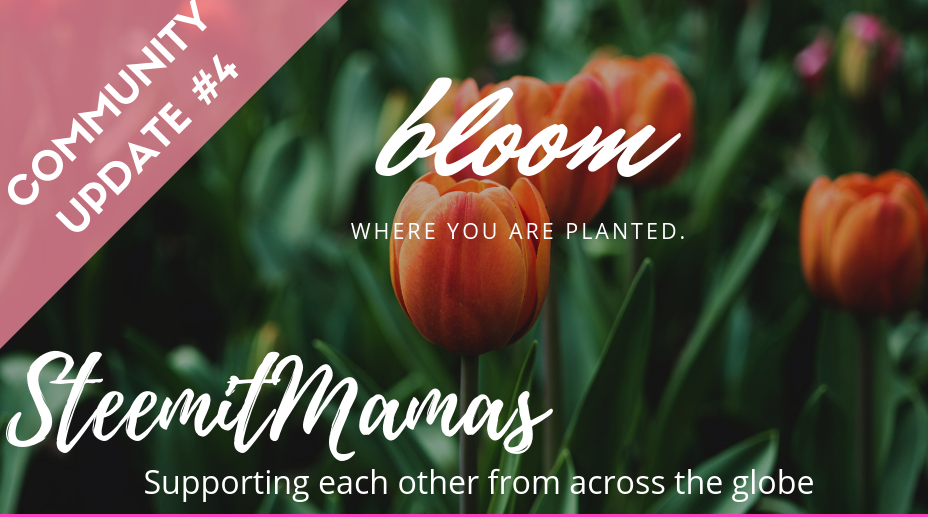 Hello everyone today, I am writing another community update to let everyone know how we are doing overall. I will continue to do this from now on as we really to want to grow the @steemitmamas community. We know that #newsteem still has a lot to work out but this is a great time to be here on this platform. STEEM prices are incredibly low, at the time of writing, it is USD$ 0.13747! What a great time to invest and buy into STEEM to power up! What a great time it is to start building your presence here as curation is now at it all time high. I understand that many big whale accounts a looking for posts to support and if you produce quality content, you can really get noticed and power up your account! This is the time that you should be doing it! POWER UP!!
Our goal still remains the same which is to support and encourage more mothers to get on board, contribute and grow in this ecosystem. To provide a means for them to express themselves by sharing quality content, forging strong relationships with people all over the world, learning new things from others and having an avenue to create more income for themselves.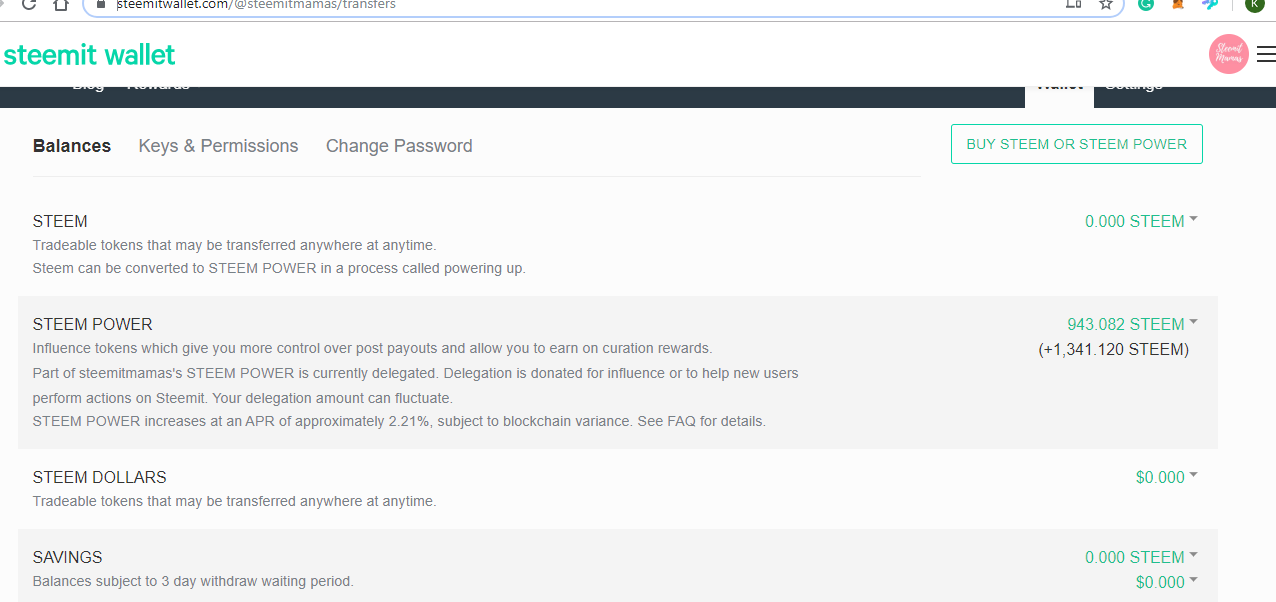 Our last community update was 16 days ago and since then we have increased our Steem Power to over 943 SP now. We only grew by 93 SP and it is not from any lack of effort from the community. As I continue our update, you will be able to see the changes that we have made to encourage more interaction, activity and growth in the community.
Our delegation of 7500 SP from the @steem-holder tribe and @news-today ended on the 30th of September and we are indeed grateful for the lease of life that it has breathed into the community. Thank you very much @steem-holder and @news-today, I am sure that you will be able to find more community to support and grow. We have however continued to received support from them as they have continue to keep a 500 SP delegation with us. We really appreciate the trust!
Our current delegations stand at a total of 1,341.12 and once again we would like to acknowledge and thank our delegators for their support.
@crowbarmama @fiberfrau @ireenchew @kaerpediem @metzli @news-today @oheyo @qurator @thekitchenfairy @vincy
THANK YOU!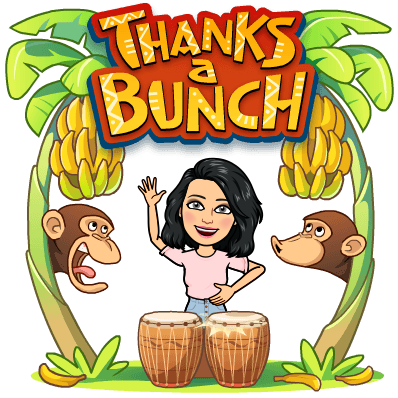 Voting Power
Our total SP (organic+delegated) stands at 2,284.20 and provides a 100% vote at $0.02. However we do have trails votes that follows our community account and that could be anywhere from $0.10 and above. This is at current STEEM prices. Imagine what it could be when STEEM moons?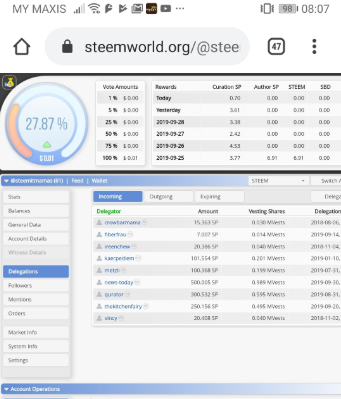 Eek! Never seen it like this before!
We learned one lesson though, when a delegation that size gets pulled our VP literally dropped to about 27% and we were unable to vote at all. Hence we had to wait for our VP to recharge and it is only today that we can start manually voting again.

Moving on, as with every community, a strong backbone of people is required to make things happen. It is also the toughest because we are building this community on a voluntary basis. Our time, money and effort. We started with a core group of people a year plus ago and have gone through some changes...additions and subtractions. Life is always an adventure and changing so it would be reasonable that for some, the changes are really big and need step to back.
I really want to say a big THANK YOU to all the current Modmamas who have tirelessly put in so much of their heart and soul into the community. Thank you also for putting up with me and working with me, trusting that this is something meaningful to do.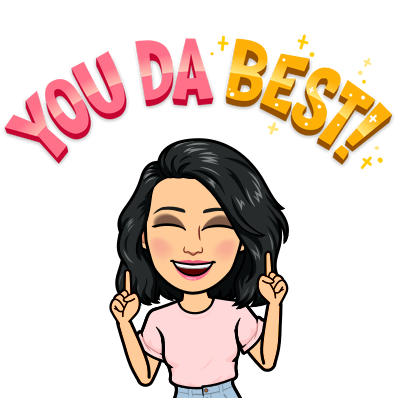 @crosheille you have been the pillar since our inception and we appreciate you so much. Even with all your family commitments (5 kids! No less and homeschooling!) and other personal pursuits, you have always been there for the community. Thank you for inspiring me to continue on this journey together with you.
@metzli I appreciate you always being around on discord to engage and support in showing love to all the members posts. We are excited about your newest change in life and look forward to walking it with you!
@kaerpediem and @Ireenchew thank you for wanting to continue on this journey as well. I am so glad that we have set down and agreed on our working parameters together and I appreciate your time doing posts for the community. Steem Fest 4 here we come!
We also want to welcome our newest member to the moderator role! @mumma-monza (another mother of 5!) brings her delightful humour and creative ideas to the table! Thank you Monique for saying YES to me and wanting to continue this journey with me as well. We love your enthusiasm! You are a ray of sunshine!
@alimamasstory and @happycrazycon thank you for all your contributions in the past and whilst you are unable to continue moderating, we hope that you will continue to stay active and interact with the group. We appreciate all that you have done and we are going to miss you both very much. We wish you all the best and blessing in life and if ever the opportunity pops up again that you can moderate, we want you back!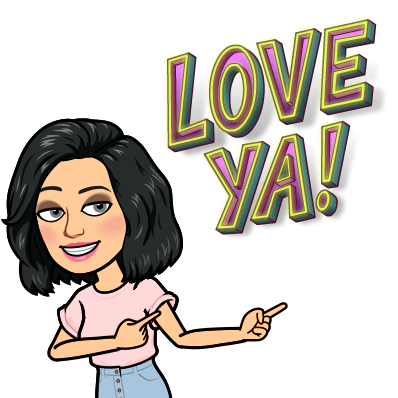 Sorry everyone for the soppy narration. I got a little carried away! LOL!

Finally I am excited to let you all know that we have planned out some comprehensive engagement and competition activities.
Sunday Shares - We have re-started our curating efforts every Sunday to look for posts on the weekends to share. @crosheille is looking for posts from our community members and @needleworkmonday. We also look out for other posts to curate even if the author is not part of our community. As usual we look for mothers and parenting, children and education, family and finances. We do a random draw of 1 SBI for all the post that was choosen and 1 SBI for commenters! Read our latest Sunday Share here
Tuesday Game Time - @mumma-monza ingeniously thought up a community engagement initiative called 2 TRUTHS 1 LIE! She chooses a Mama from our community and all you have to do is check out her profile and tell us in the comments which is which! EASY PEASY LEMON SQUEEZY! Just comment and the correct answer will win 10 SBI! Come peeps join our competition quick!
Wednesday Delights - @kaerpediem curates mid week to bring you posts to read. She looks no only in the community but Steemitverse wide. Her forte has been videos and she does curate videos too! Once again we do a random draw of 1 SBI for all the post that was choosen and 1 SBI for commenters! Read our latest Wednesday Delights here
We had a Friday Competition but unfornately @alimamasstory had to step back so we will have to find someone else to do it asap and restart it again. There is still a little time left to enter the competition so check out our #humormemama contest asap! 10 SBI up for grabs!!
Saturday Get-To-Know-A-Mama - @ireechew will be looking through our community, spending time to get to know a Mama and then presenting her to the Steemitverse. She is a hot mama herself! Check out our latest post which features @minismallholding. We also give 1SBI to the choosen Mama and we do a random draw of 1 SBI for comments!

That wraps up this round of update. Thank you all for reading and the continued support to the community. We are always looking for more people who are interested in building communities! If you are a Mama and want to be a part of a community come and join us!
Till next time.
Lots of love,
@khimgoh

Are you a mom, expecting mom, stepmom, an adoptive mom or grandma? If so we'd love to have you join us! We're a Fun Lovin' Supportive group of Mamas sharing our everyday victories and trials as we live this thing called Life. Please click on the banner below to join us on Discord!

Posted using Partiko Android
---
Posted via Marlians.com