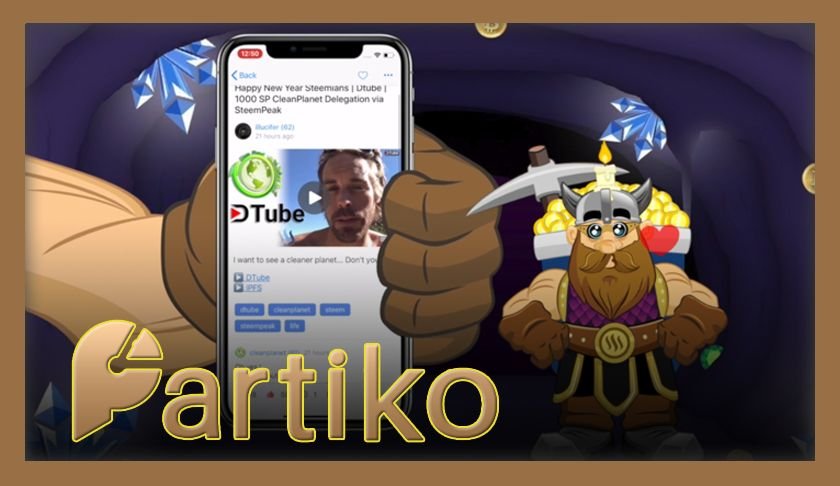 The Crypto Dwarf is having a closer look at the Partiko Mobile App from his Crypto Crypt and tells you all about it in the animated video.
---
Welcome Laddies, to the Crypto Dwarf.
If you are using the Steem blockchain on your phone, you got to check out Partiko for iOS and Android. The free Steem dApp offers a user-friendly design to browse through your feed, read and upvote posts and leave comments easily. DTube videos are playable directly from the dApp without sending you to the DTube website.
Partiko is rewarding users with points for daily check-ins, comments and upvotes. You can trade these points for upvotes on posts you created via the mobile friendly post editor. At some point, Partiko will create their own cryptocurrency token, which you will be able to swap for your accumulated points.
The Notifications tab keeps you informed about incoming upvotes, mentions, comments and transfers. You can quickly jump from there to comments on your posts and leave a reply.
A very special feature is a direct messenger via the Steem blockchain which allows Steem users finally to connect with each other without a 3rd party application.
Partiko is putting the mobile Steem experience on another level and is therefore a clear recommendation from the Crypto Dwarf.