Sunset is a natural phenomenon, which indicates the time for rest. However, a lot of the people in the modern society do not think of sunset as closely related to rest. Hence, sunset is just a natural phenomenon which has attracted people because of its beauty.
As for those who are more pessimistic, they tend to relate sunset to old age or retirement. In other words, it gives the impression that sunset is beautiful, but it will come to an end. It implies that old age can be beautiful but it is moving towards the end of life.
The optimistic perspective of sunset is to relate it to the time of rest. For we all need rest in order to go further. So also the sunset is a reminder to rest well. When the twilight is over, it is night. But the night is only temporary as after rest there will be sunrise which symbolises an opportunity to move forward and to go further.
夕阳是一种自然现象,表示我们需要休息。然而,许多所谓现代人并不认为日落与休息密切相关。所以日落只是一种自然现象,因为它的美景而吸引了人。
对于那些倾而消極思维的人,他们会将日落与老年或退休联系起来。换句话说,它给人的印象是"夕阳無限好,只是近黄昏!" 这意味着老年可以是美丽的,但它正走向生命的尽头。
对日落的乐观态度则把它与休息时间联系起来。我们都需要休息才能走得更远,因此夕阳提醒人要好好休息。当黄昏结束时,便是夜晚。但是夜晚也只是暂时的,因为休息後是日出,即象征前进的机会。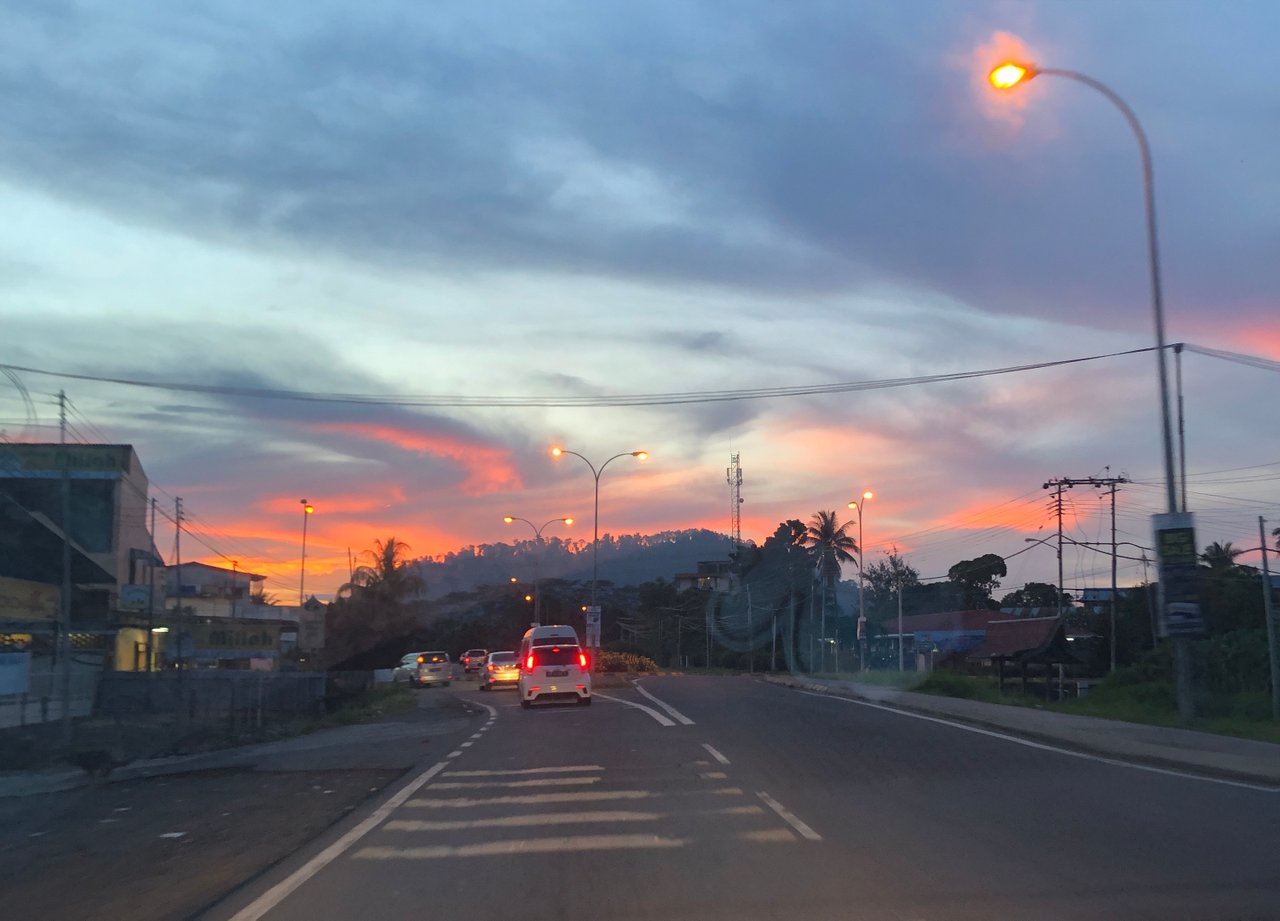 Sunset at Tawau 斗湖的曰落