I had an uncle, named Filippo. He was a jovial individual.
He is the small kid standing on the right side with my dad's hands around his neck.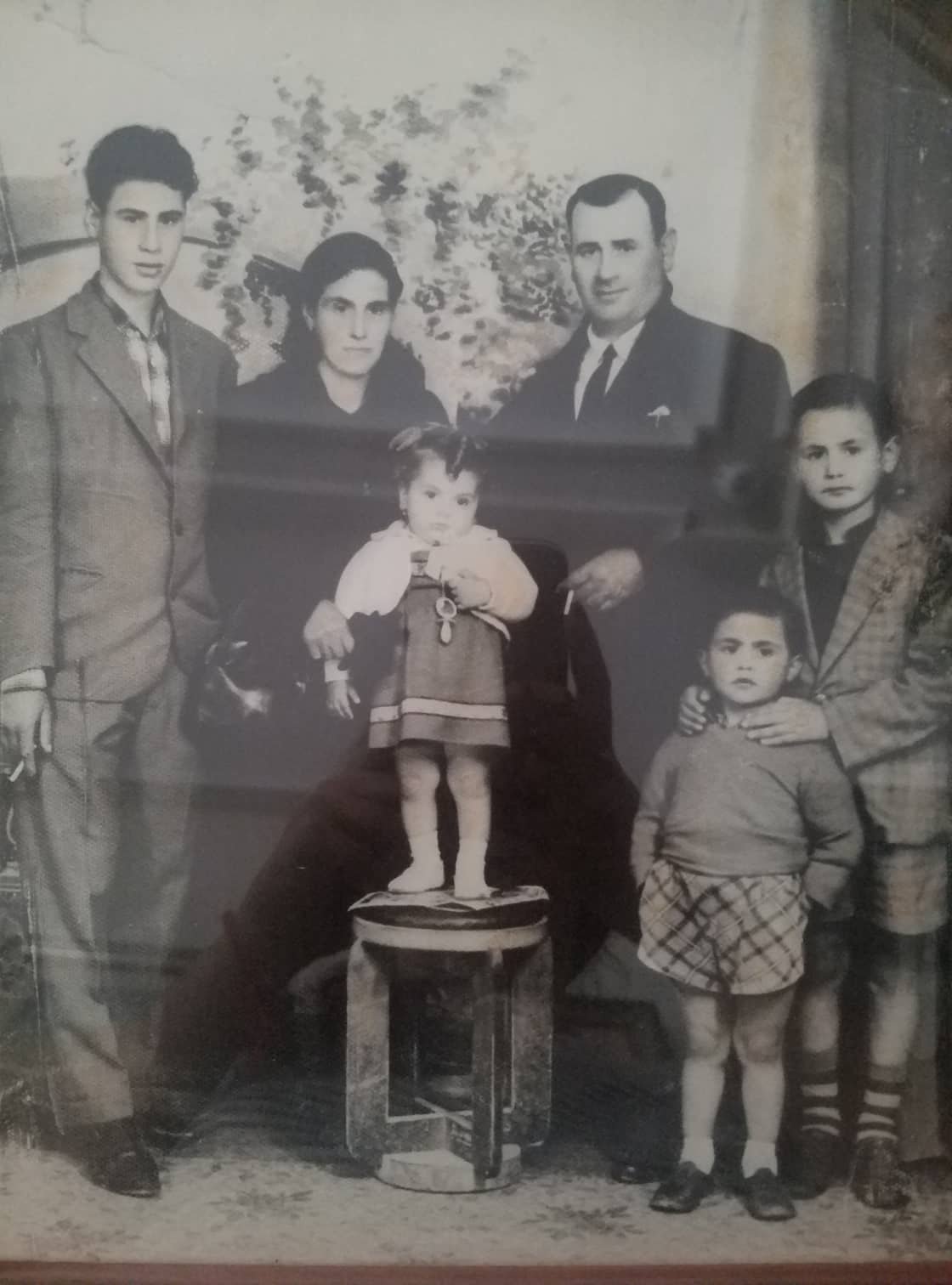 From left to right, my oldest uncle, the parents of my father, my little auntie, my youngest uncle and my father
When my uncle Filippo was a kid, he studied theology at the monastery in Borgetto.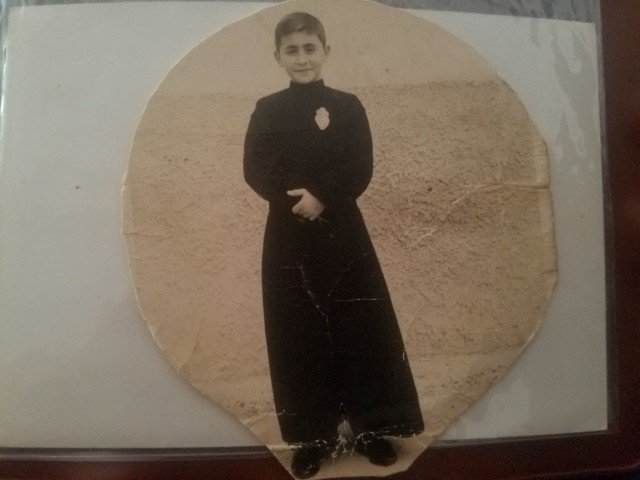 at 10
He never had the vocation to become a priest, because he liked girls too much...
So he left the monastery and when he reached the major age, he was obliged to serve the military service in Udine, in the very North of Italy. At that time, television was not spread enough and everybody was still speaking dialect. People from different regions couldn't understand each other.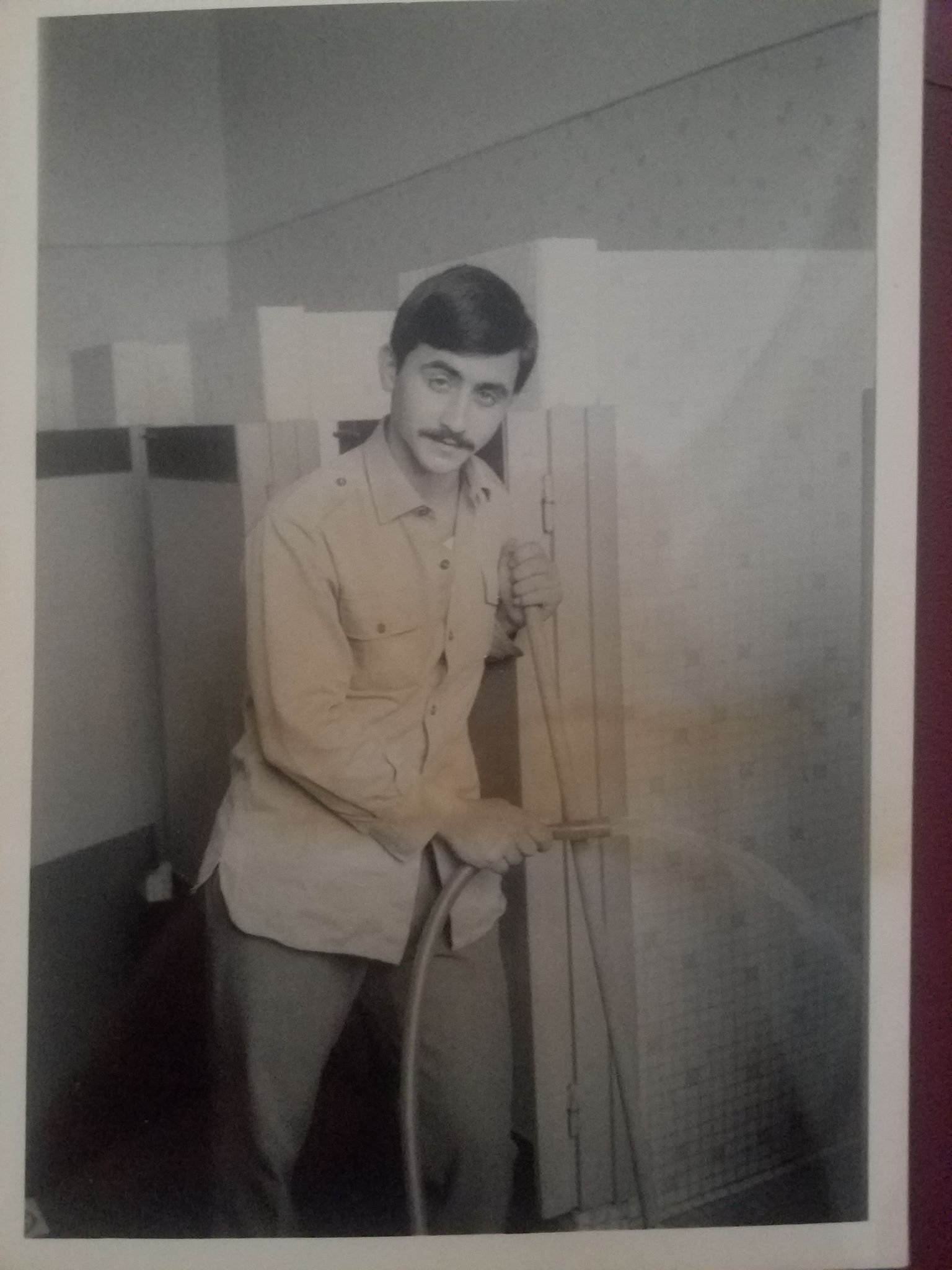 What a charming man!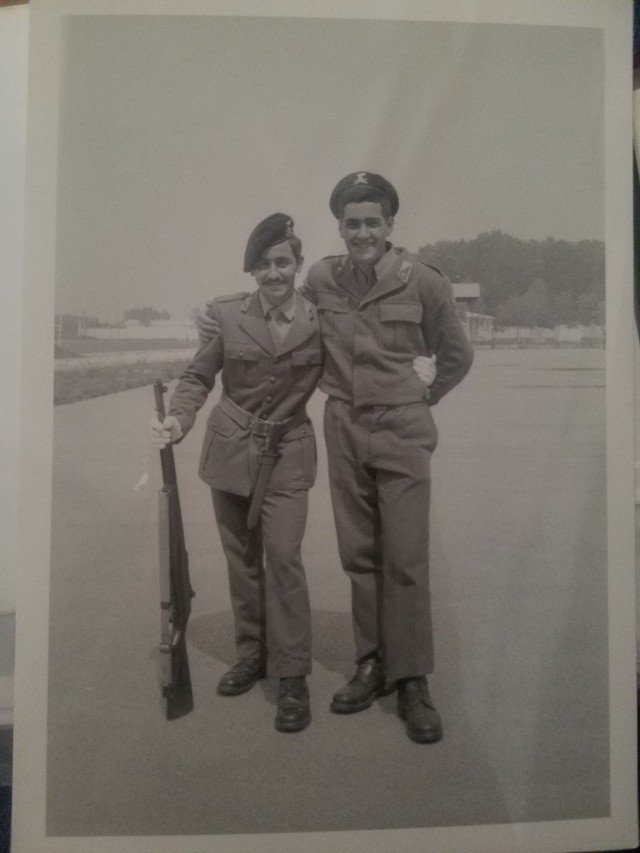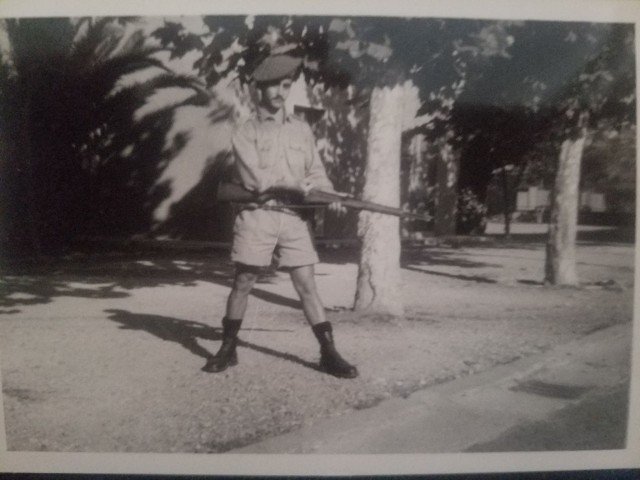 Here he is with other soldiers. What a sweet smile and mustache!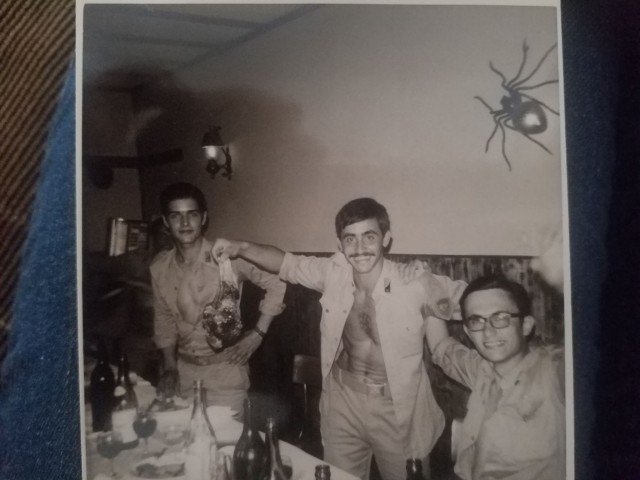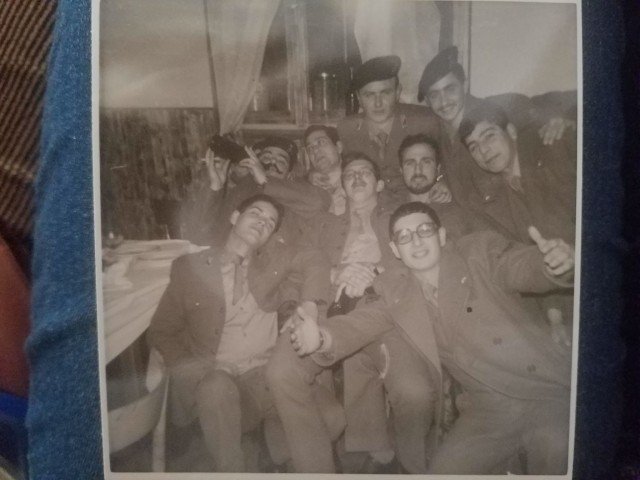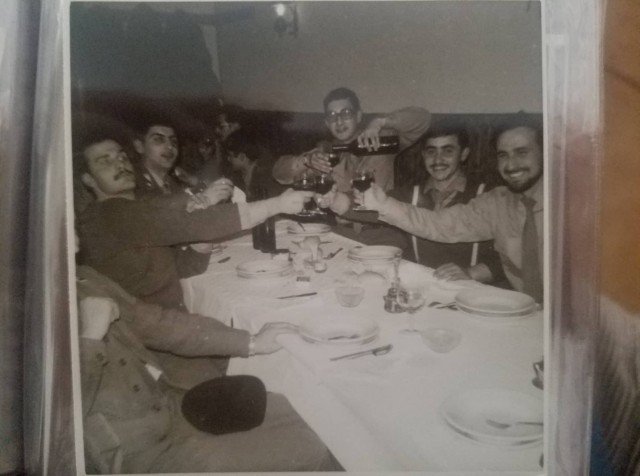 Sicily was very poor in the 60's and 70's and many people migrated. After the military service, he also left to Germany to look for a job, but he felt out of place. It was too cold and they didn't have good food. I don't know the real story, because my father never told me more than that.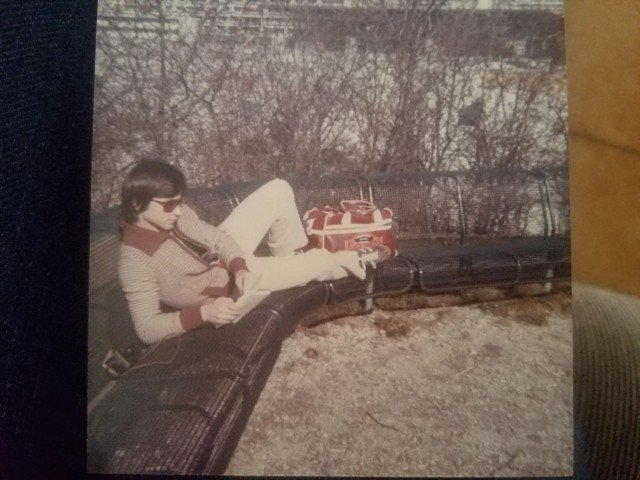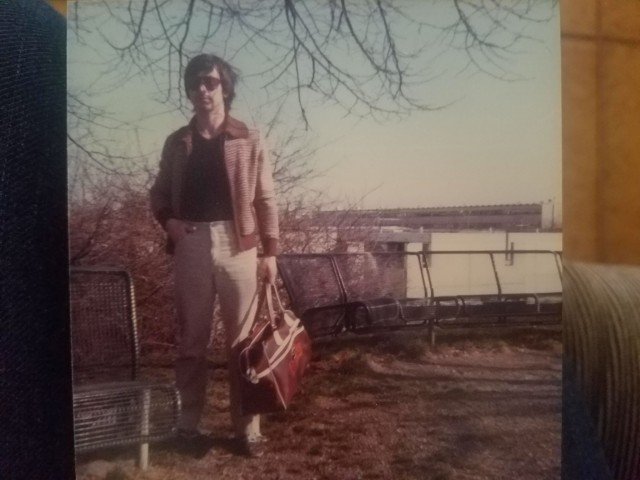 Germany in the 70's. What a style!
...And he came back to Sicily. He was a traffic policeman for a couple of years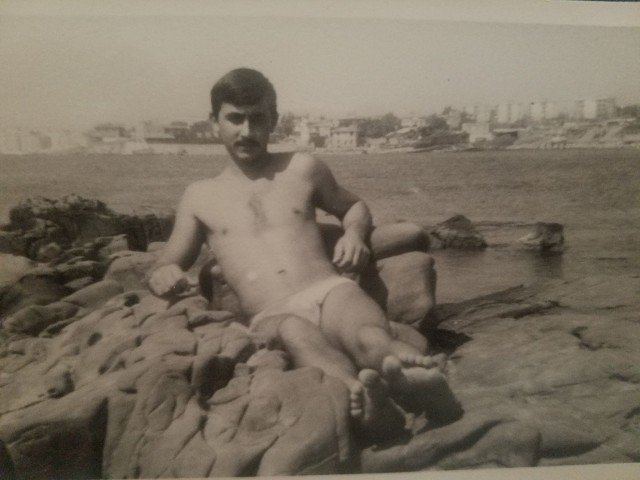 Then he survived for the rest of his life playing poker. He was a great gambler. He won a lot of money, but he also lost a lot of it.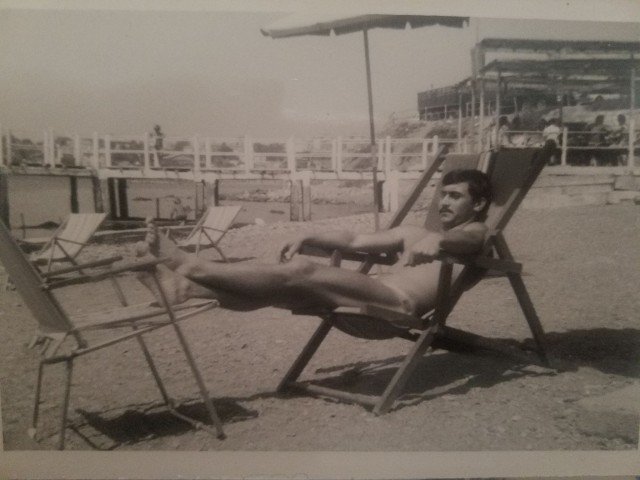 He was single for all his life and he traveled around Italy to bet and play in casinos.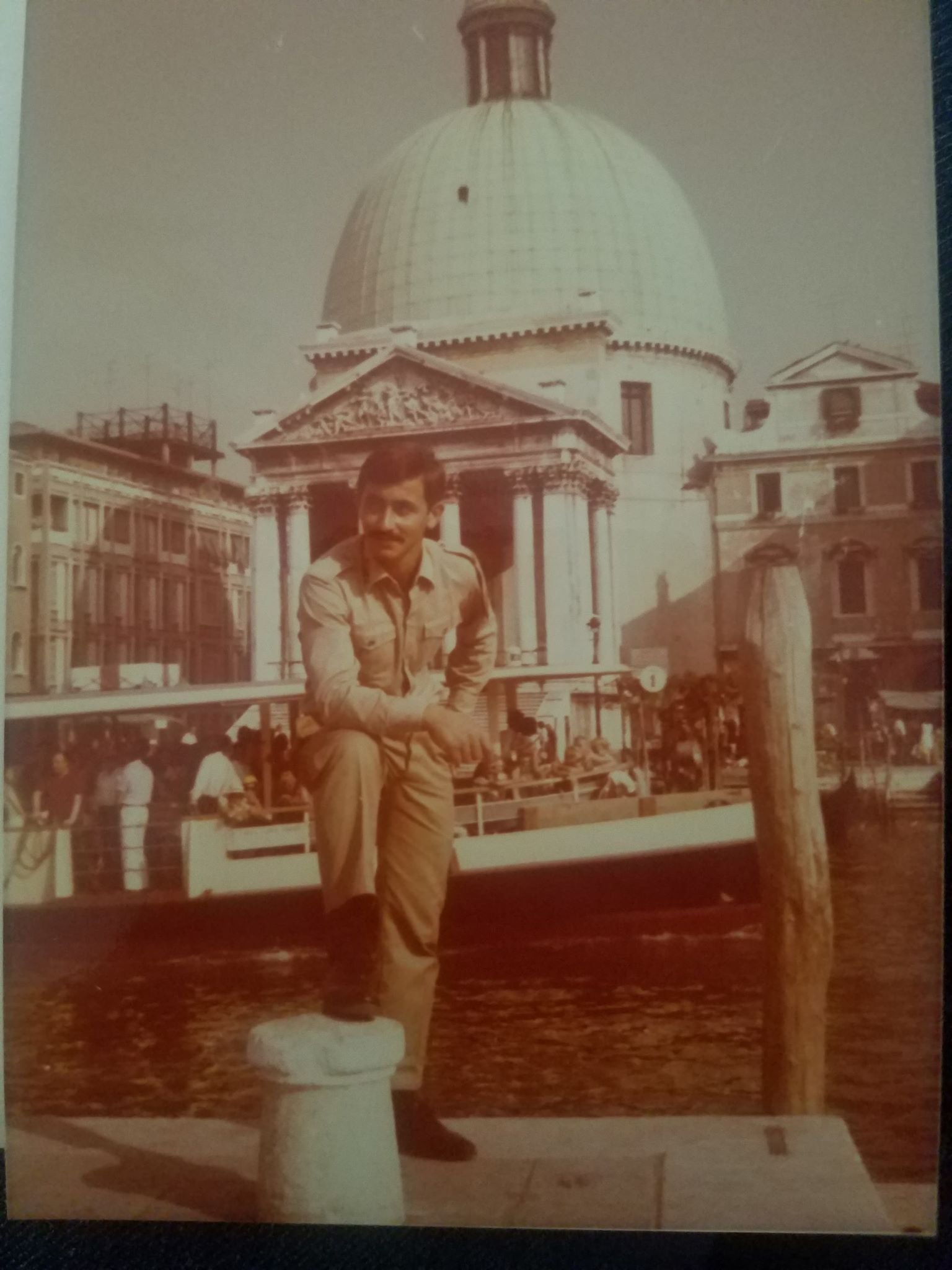 His life was highly precarious.
Uncle Filippo for the Cresima of my sister (I'm 6 and standing on the right)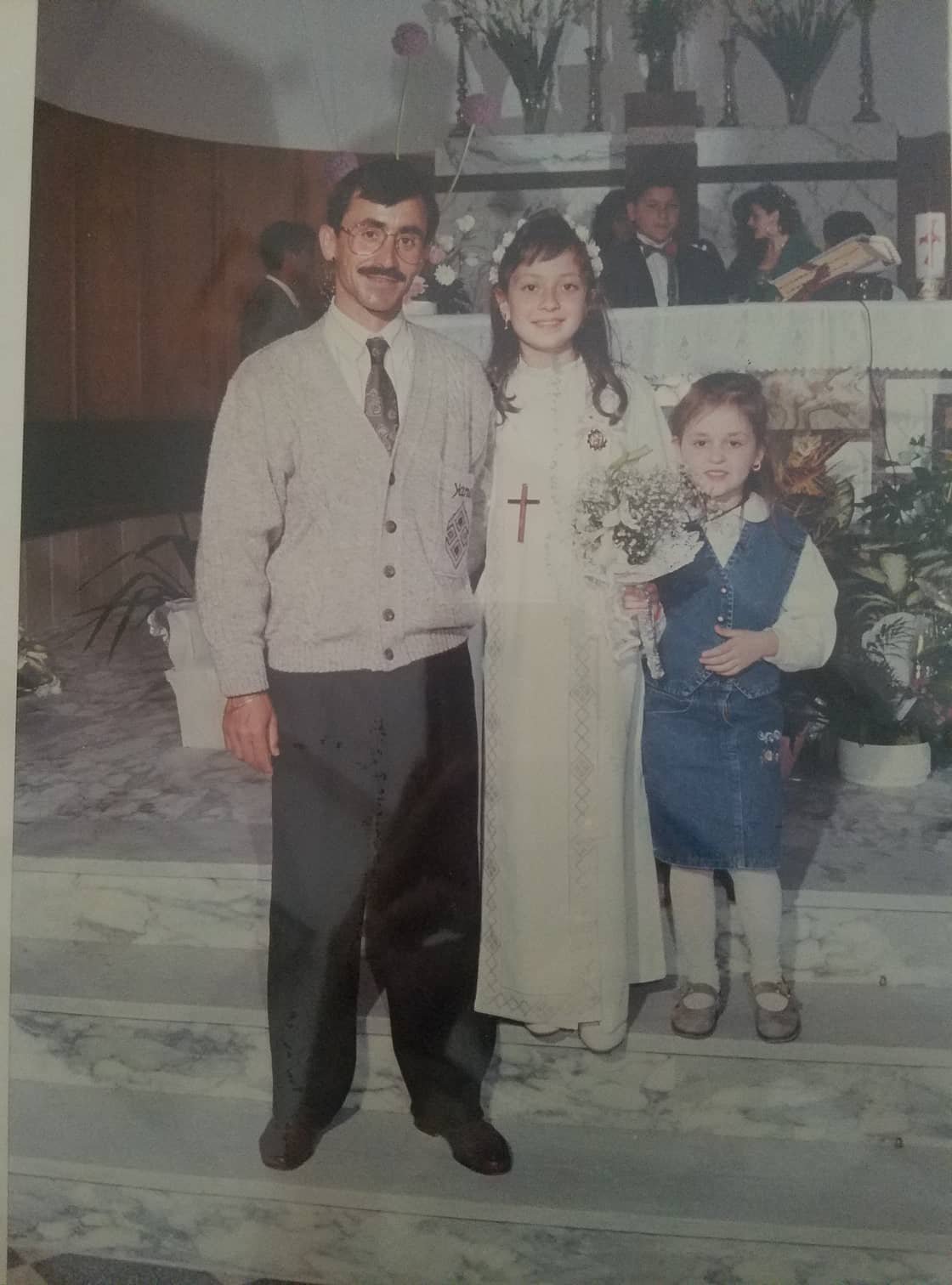 Uncle Filippo and me on the beach, 3 years before he died. I was his favorite nephew. He thought me how to bluff at poker. He thought me how to lose and how to not show my feelings while playing. When I was a child I was in love with him and I was dreaming to become his girlfriend.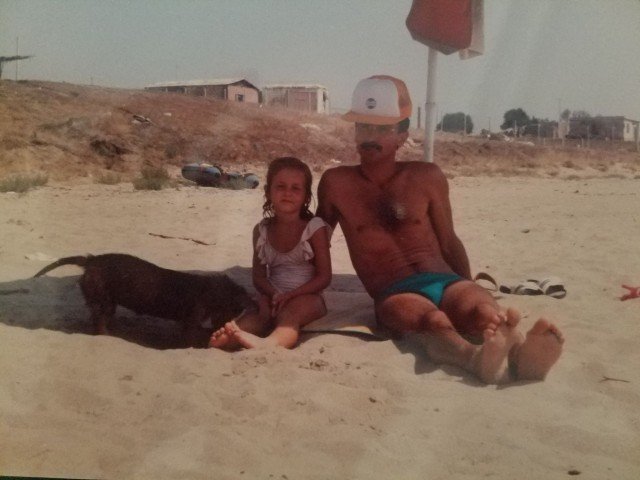 Uncle Filippo with my grandmother in their family house. He lived with her until the end. We never suspected he had depression. Sometimes you can't imagine what's going on inside a person's heart.
He was a very sensitive soul and he couldn't take to be jobless at an older age.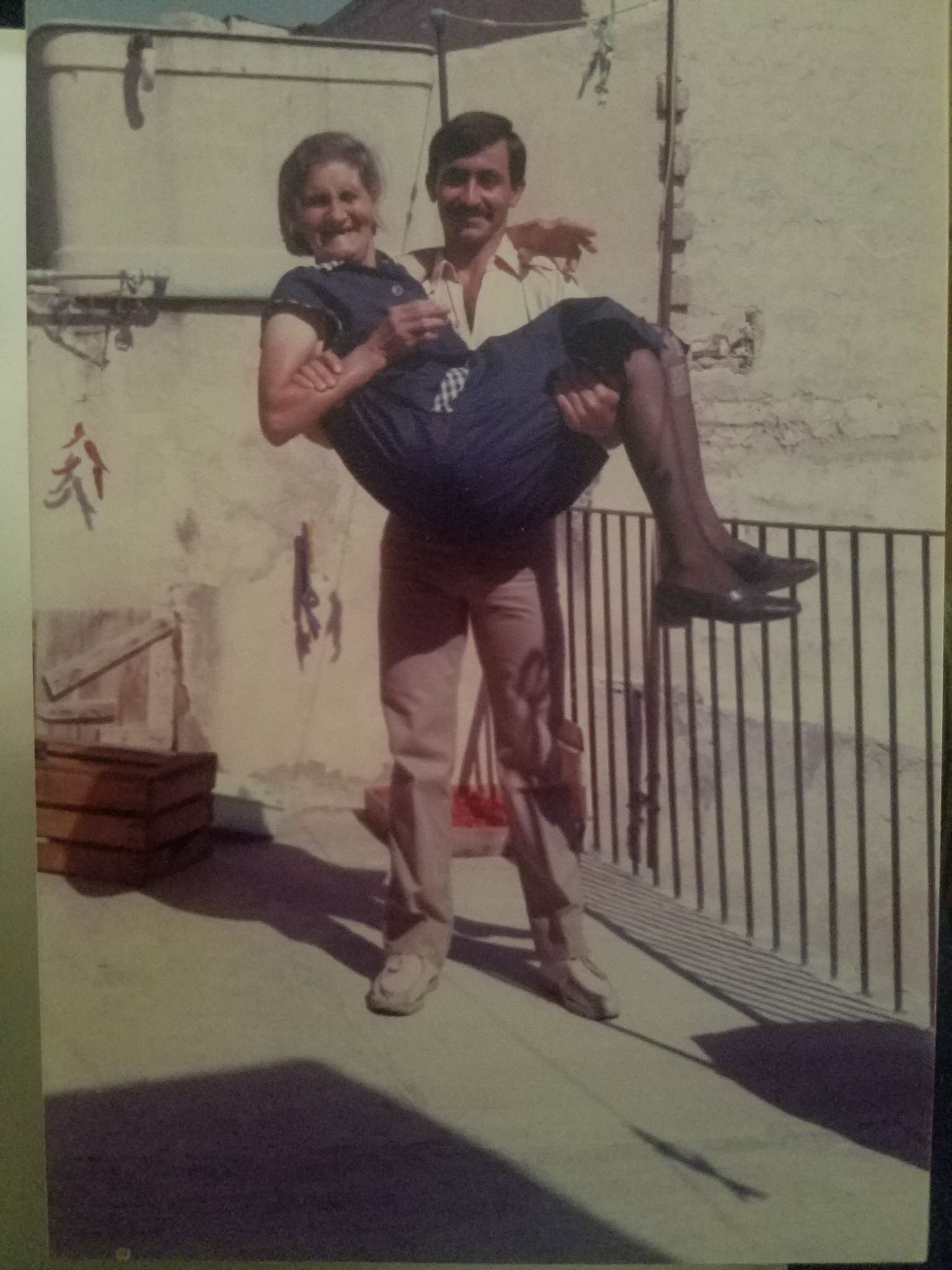 On 19th July 1998, when I was 13 and he was only 47, he was found hanging in his house. He never explained the reasons of this action, however he wrote a testament to distribute his legacy.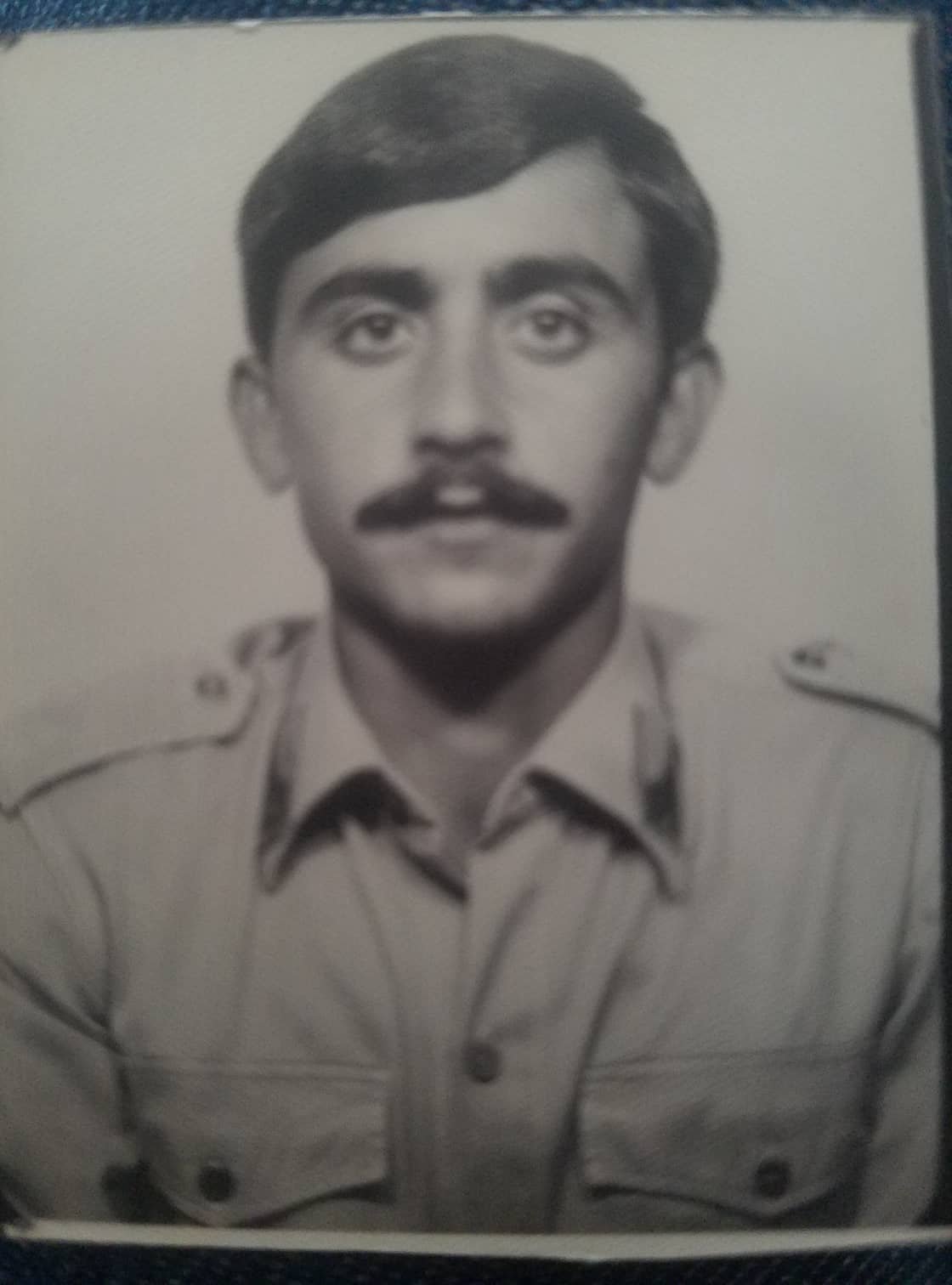 Every now and then he comes to my dreams to smile at me. I know his spirit is still protecting me.
I miss you and I still love you dearly, uncle.
I wish I could still enjoy your charme and your jokes. I wish I could still play poker with you.