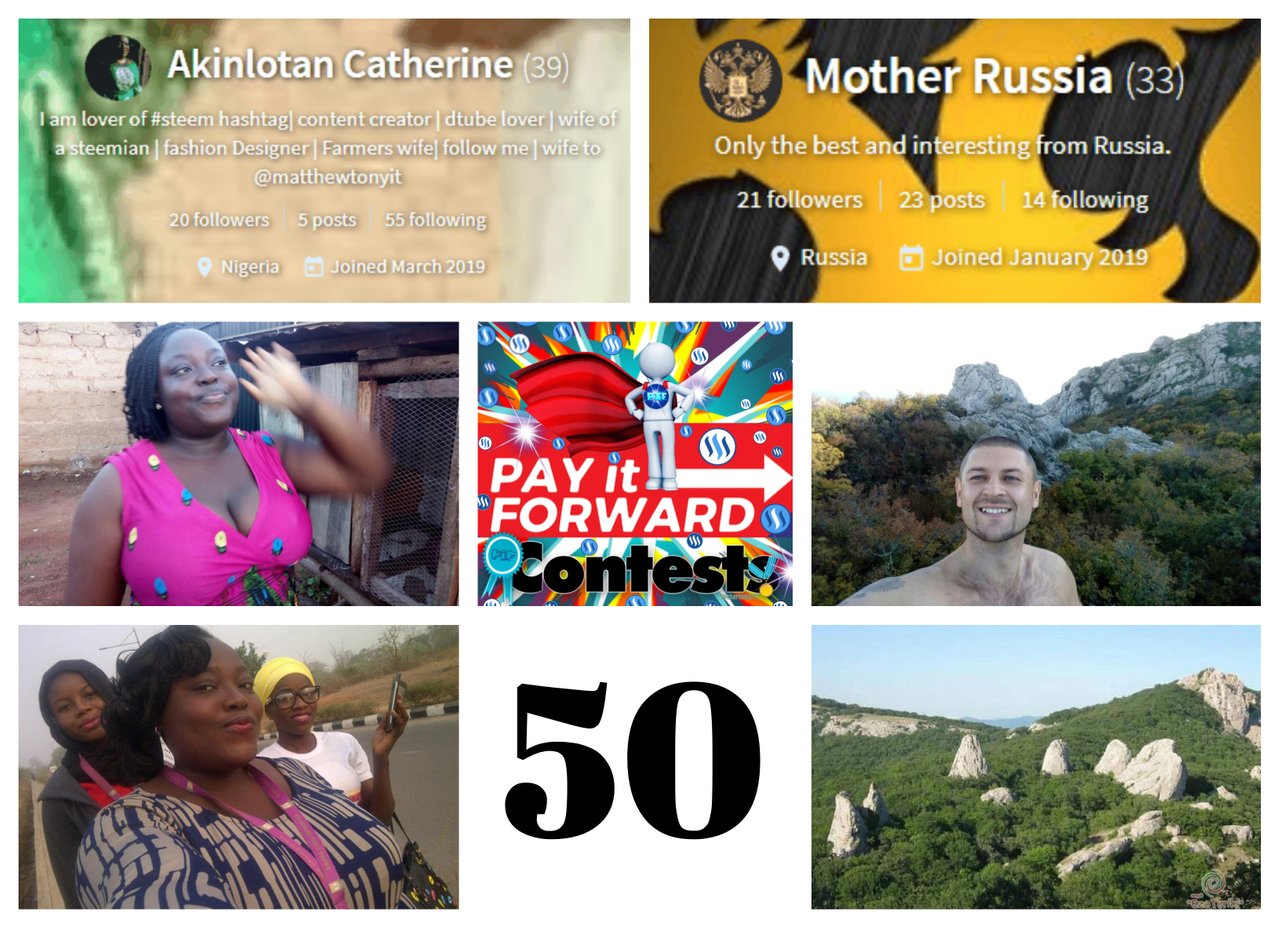 Congratulations to @pifc's Pay It Forward contest on your 50th day. Here is my entry of 2 featured bloggers in this week's contest:
---
My first featured blogger this week, Ayopeju Catherine Akinlotan aka @ayopeju has posted an interesting #introduceyourself story, where she gives us some background on her family, work and life in Nigeria.
Yes, I believe steem is the future. My name is Ayopeju Catherine Akinlotan (nee Dada), I'm married to Matthew Omotayo Akinlotan @matthewtonyit and he is a farmer and an entrepreneur. I'm the first child of four children of my mum and five children of my dad, I was born on 13th of November, 1990.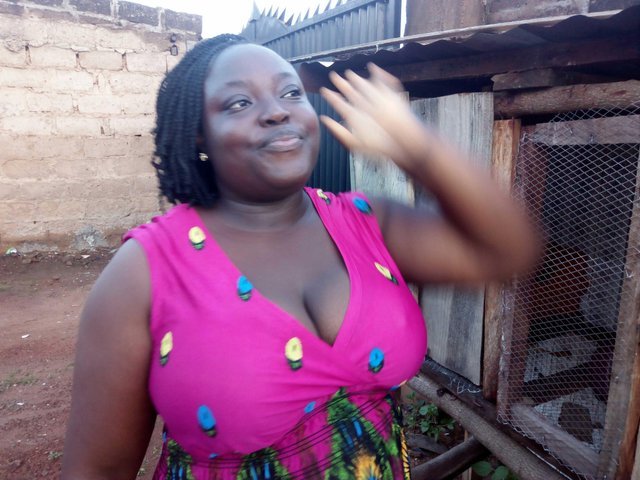 Photo source: A beautiful beginning on steemit (introduction post) by @ayopeju
---
My second featured author this week is @russia1, who has published a nice travel story about Sun Temple, Crimea's Sacred Place, known also as Crimea Stonehenge.
A few hour hike up the mountains and I made it to this beautiful and mystical place. Few centuries ago the Monastery of St. Elias stood on a cliff right above the Bay of Balaclava in the Crimea. It was built by the Greeks in the XII century. Later, the cliff was named after the monastery – Ilyas-Kai. The temple is long gone and destroyed. However, the location remains to be sacred and mysterious, and it has become the place of pilgrimage.

Photo source: Sun Temple – Crimea's Sacred Place (Crimea Stonehenge) by @russia1
---