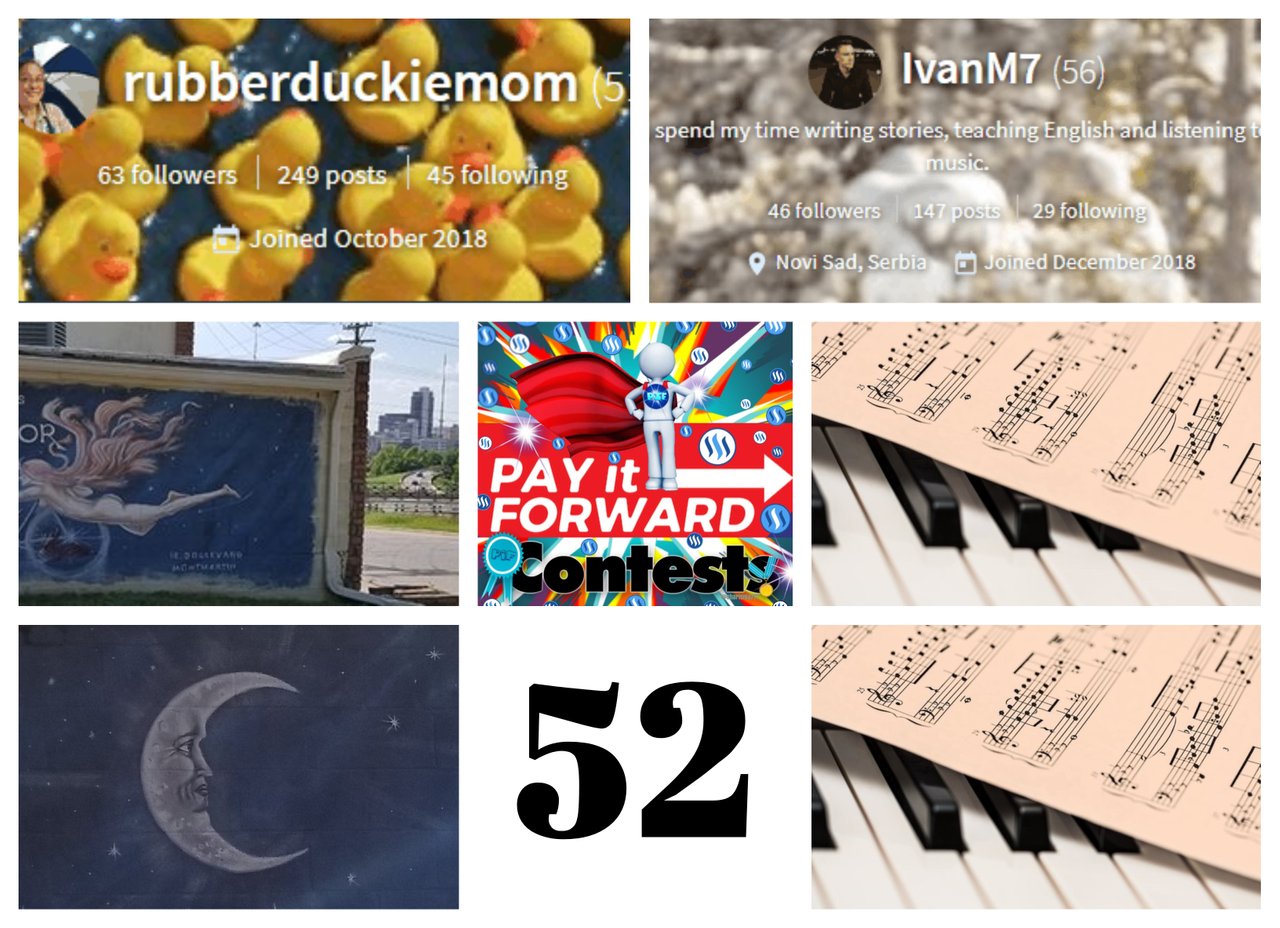 Awesome milestone of the Pay It Forward curation contest - 1 Year - 52 Weeks. Congrats to all of us!!!

---
Here is my entry to this week's contest, in which I present 2 authors, who have been featured before and are still active.
She has joined the community in October 2018 and I have featured one of her posts about 3 months ago. It was her #introduceyourself story, which got my attention as it was funny and fun to read. Same author keeps posting on regular basis since then and here is her latest story on street art in Tulsa.
One of the things I love about walking in new places is finding surprises. Not the shocking and scary kind of surprises, but the surprises that bless the soul such as this piece @scottf and I came across when we first moved to the Cherry Street area in Tulsa. We were looking for places to take photos of downtown Tulsa and came across this amazing bit of street art. I had never seen it before because of where it is located.


Photo source: Wednesday Walk Among The Street Art of Tulsa - The Cycles Gladiator on Quaker & 14th by @rubberduckiemom
---
I have picked @ivanm7's post in my entry some 4 months ago in week 37 of the contest. He has been a regular contributor ever since. Here is his latest story, in which he writes about his love for music.
I've discovered my love for music when I was only five years old. My parents signed me up for piano lessons and they were the most enjoyable thing I can recall from my childhood. My teacher, Mrs. Tomson, was a lovely lady in her forties back when I began my musical journey. She was always so kind and encouraging, she would always give me the keys to her music room as she called it. It was a storage unit which she filled with various instruments where she held lessons for her students, but I'm the only one she would allow to practice alone. She trusted me that much.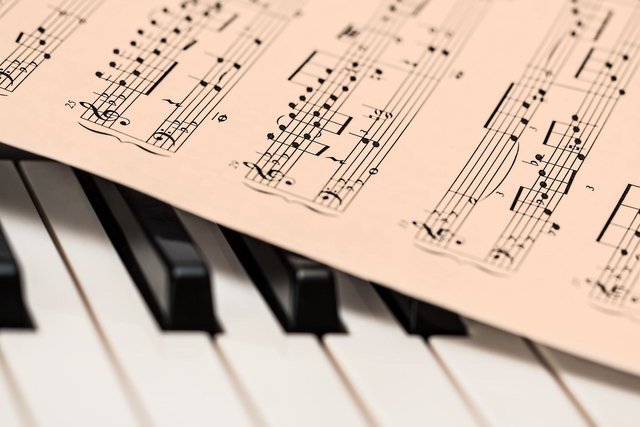 Image source: Mrs. Tomson by @ivanm7 via Pixabay.com
---