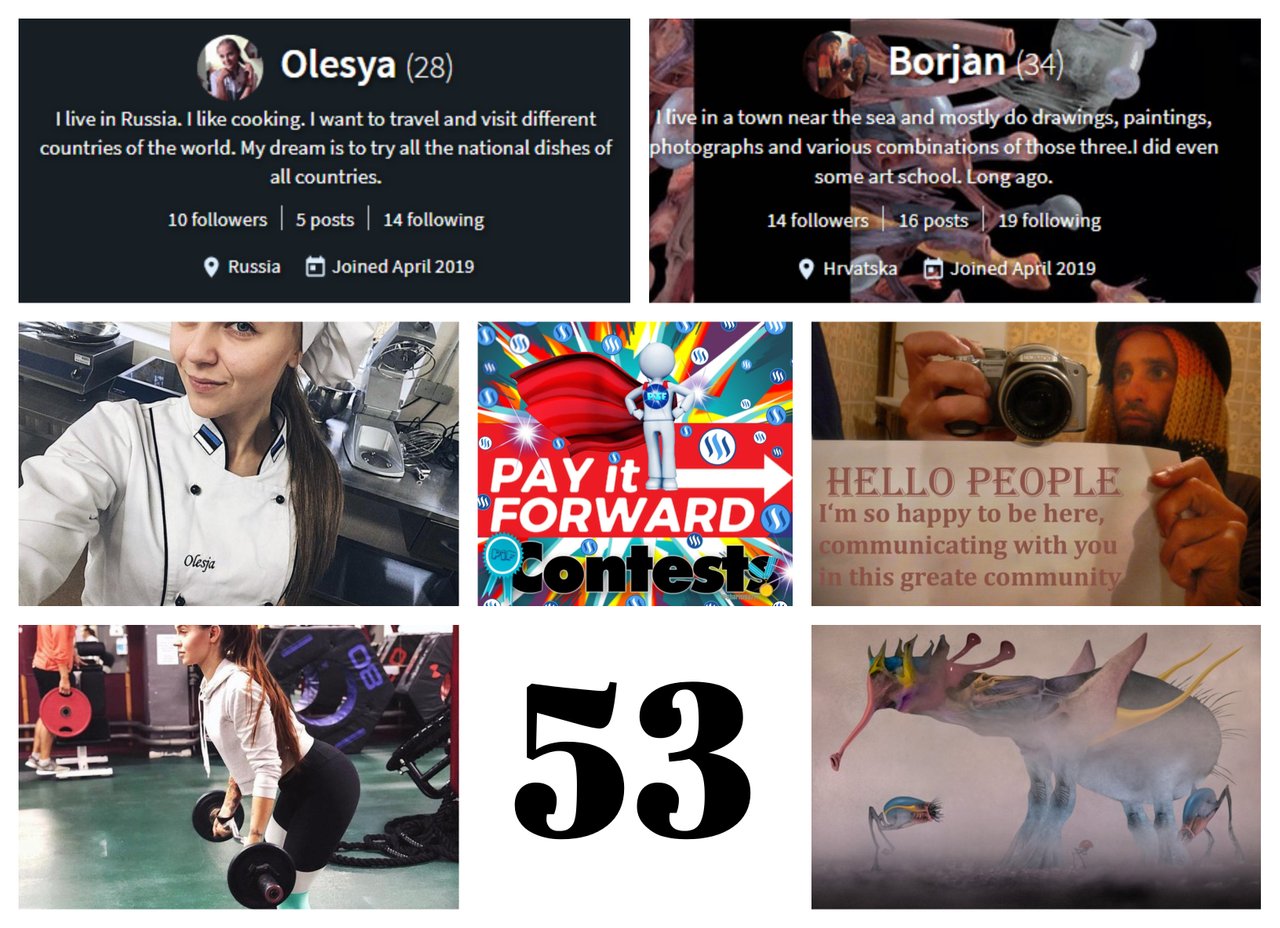 Here is my entry of 2 featured bloggers in week 53 of Pay It Forward curation contest organized and promoted by @pifc.
---
My first featured author this week is Olesya aka @olesyacoffee from Russia. She works as cook in restaurant and has joined our community just recently. Here is her #introduceyourself story, in which she tells us a bit more about herself and things she likes.
Hi everyone. My name is Olesya. I am from Russia. I recently learned about steemit.com. I really liked this idea and the social network. The very idea of rewarding people for good work is very cool. I am fond of sports and like to cook delicious food. That's why I chose the profession of chef. I work as a cook in a restaurant.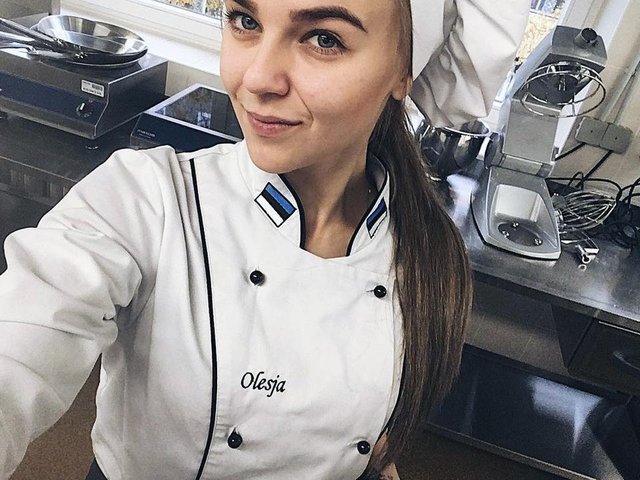 Photo source: My first post by @olesyacoffee
---
My second featured blogger this week is @borjan from Medulin in Croatia. He is a visual artist and photographer. In his #introduceyourself post he shares some of his wonderful illustrations and drawings and tells us a bit more about himself and his work.
Hello. My name is Borjan…and i like to wear funny hats :) … sometimes. I'm a visual artist. Painter,illustrator…photographer…and maybe a few more of those visual things. I live in Medulin, small town on the Adriatic sea, in Croatia.
And i'm very excited to be now the part of this kind and creative community, which,in my opinion,is the greatest social network concept ever. My desire is to upload on a daily basis my original artwork and photography with little stories, memories or vignettes of my daily life and i hope they will entertain you.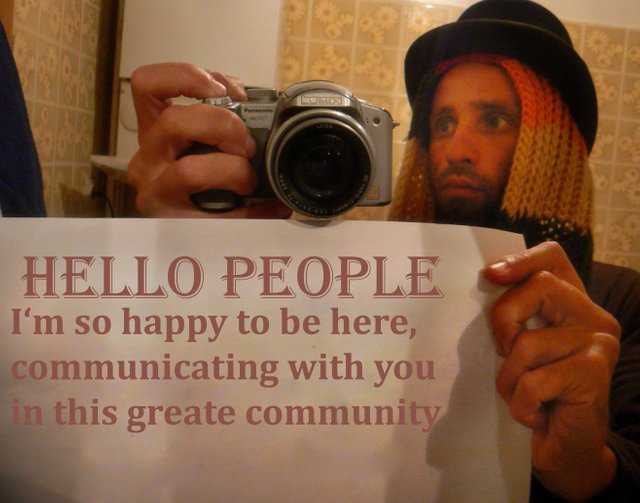 Photo source: Hello....Please allow me to introduce myself by @borjan
---