I was scrolling down Coin Market Cap, nice to see Steem on the up. Went a bit lower and one chart stands out, on the 7 day thumbnails on the right.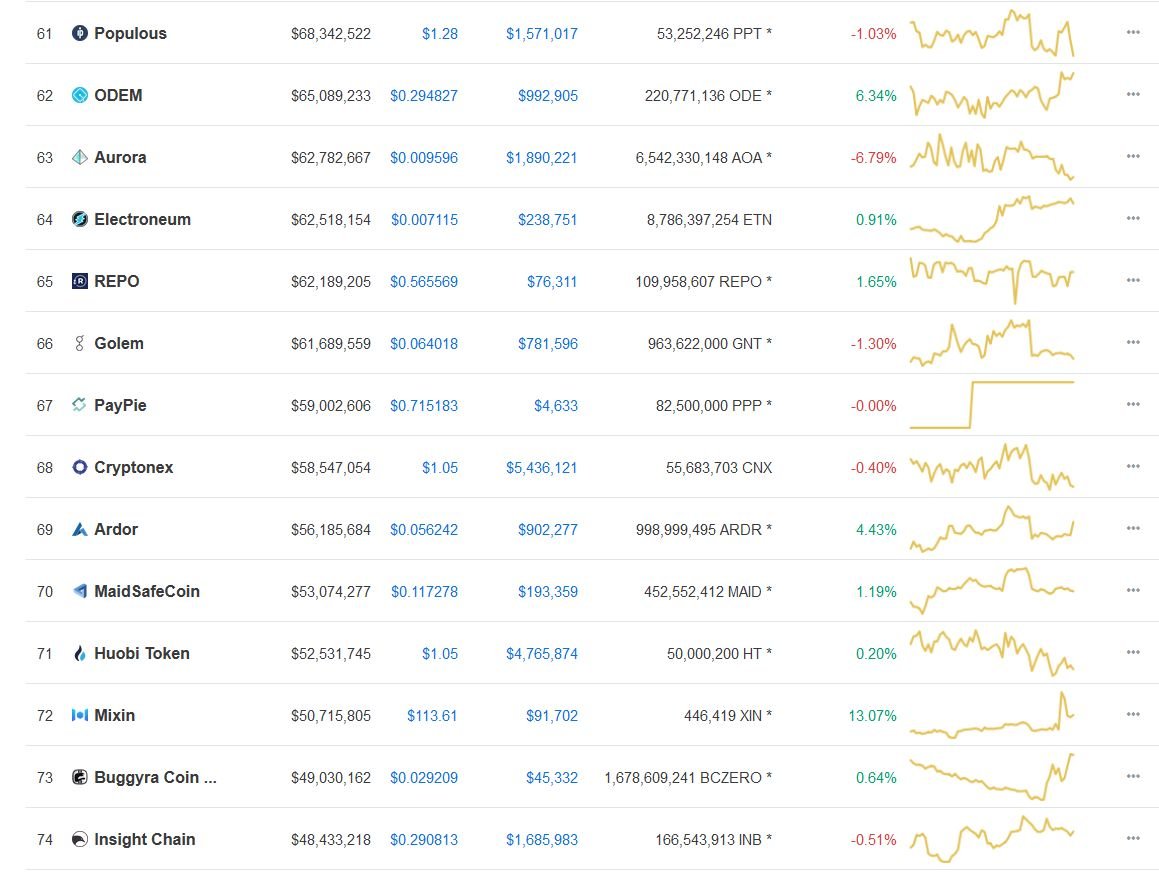 I'm sure you can all spot the odd one out, its only on EtherDelta and Fatbtc and has very low volume. I wonder how it has a market cap of $59,002,606?
The usual Bart Simpson pump and dump seems to of been replaced by a SpongeBob SquarePants :) Good luck to anyone holding PayPie.