In Buddhism they believe that you can light candles to find inner peace within yourself or for the whole world which is why every evening they light thousands of candles around Buddhist shrines.
Here are some glimpse.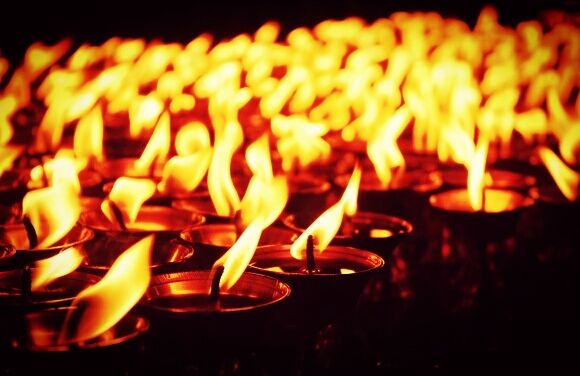 Candles lighted in bouddha for peace and prosperity of the world.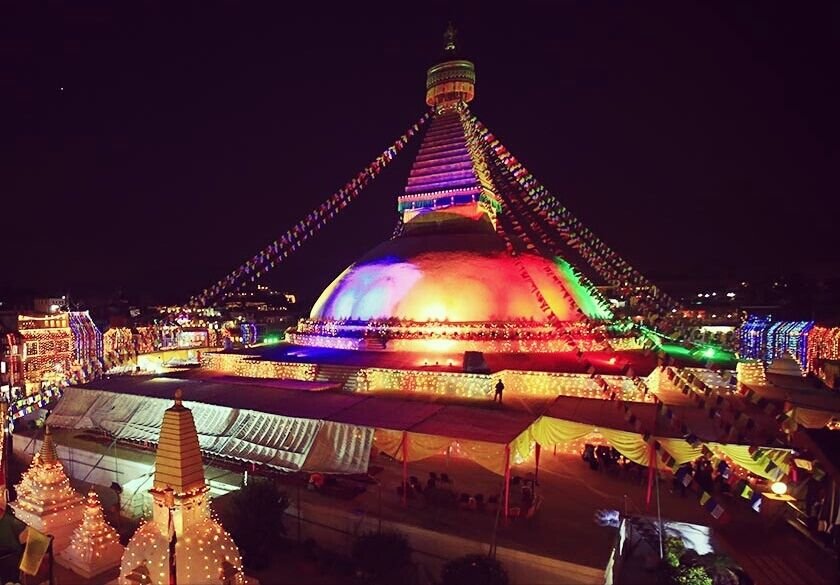 Night shot of @bouddha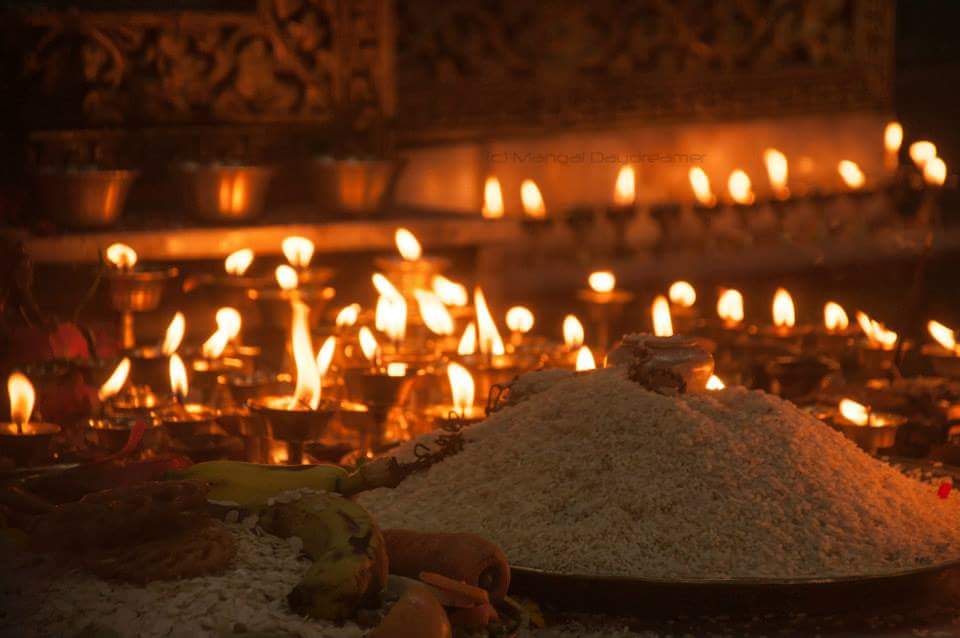 Light to the life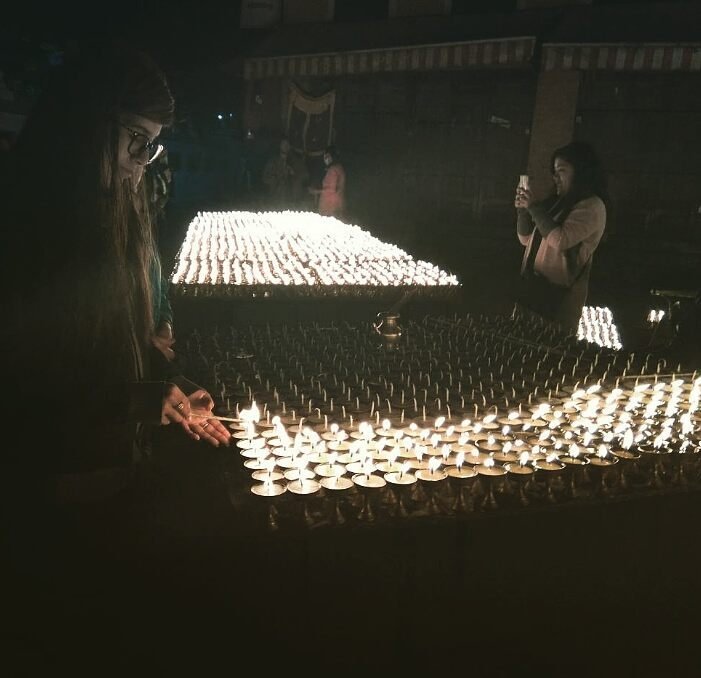 My sister lighting candles.