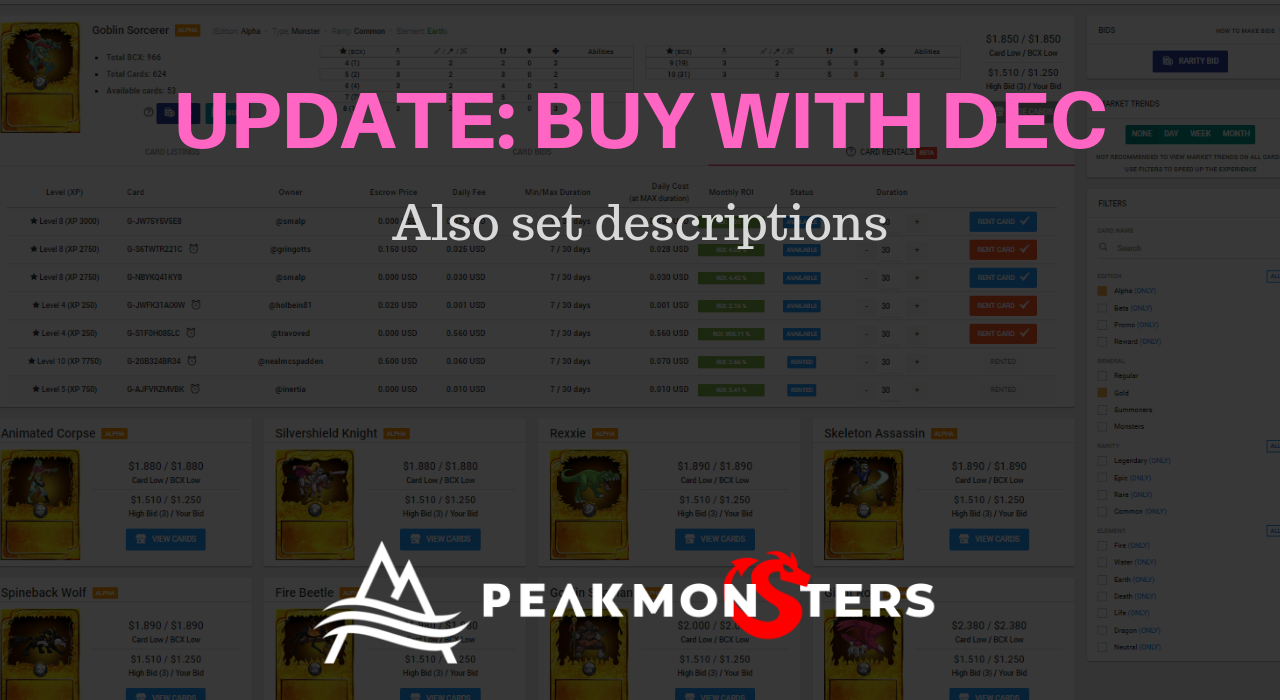 BUY WITH DEC
You can use all the wonderful bulk buy features to get cards from the market with DEC
It was programmed by Splinterlands to only work with DEC inside the game not DEC in your own wallet.
It's a ton of work to add DEC to peakcredit which would enable (bids,rentals and profit sharing) so those features that use peakcredit will not work for DEC right now. We'll give it some time and see how things go.


DEC PRICE FEED
We also have given you the DEC price feed.
We also did the math to covert it to steem so you can check the market on steem-engine and see if there's a good deal going on.


NAME SETS OF CARDS
You now have 150 characters to explain the set.
Use it to describe what's in there
Perhaps a little marketing pitch to get the set sold


CHANGE ACTIVE KEY SETTING FOR PEAKCREDIT
This setting is for usage of PeakCredit
You have three options Yes, No, same as steemmonsters
So this effects bids, rentals mostly
One of the nicest usages of PeakCredit was the ability to buy cards easily on mobile not needing to have to put a password in each time so you can set that to NO and be able to do that easily.


ADD DEC TRANSACTIONS IN EXPLORER
It wasn't a normal transaction so we had to uniquely add it to the explorer