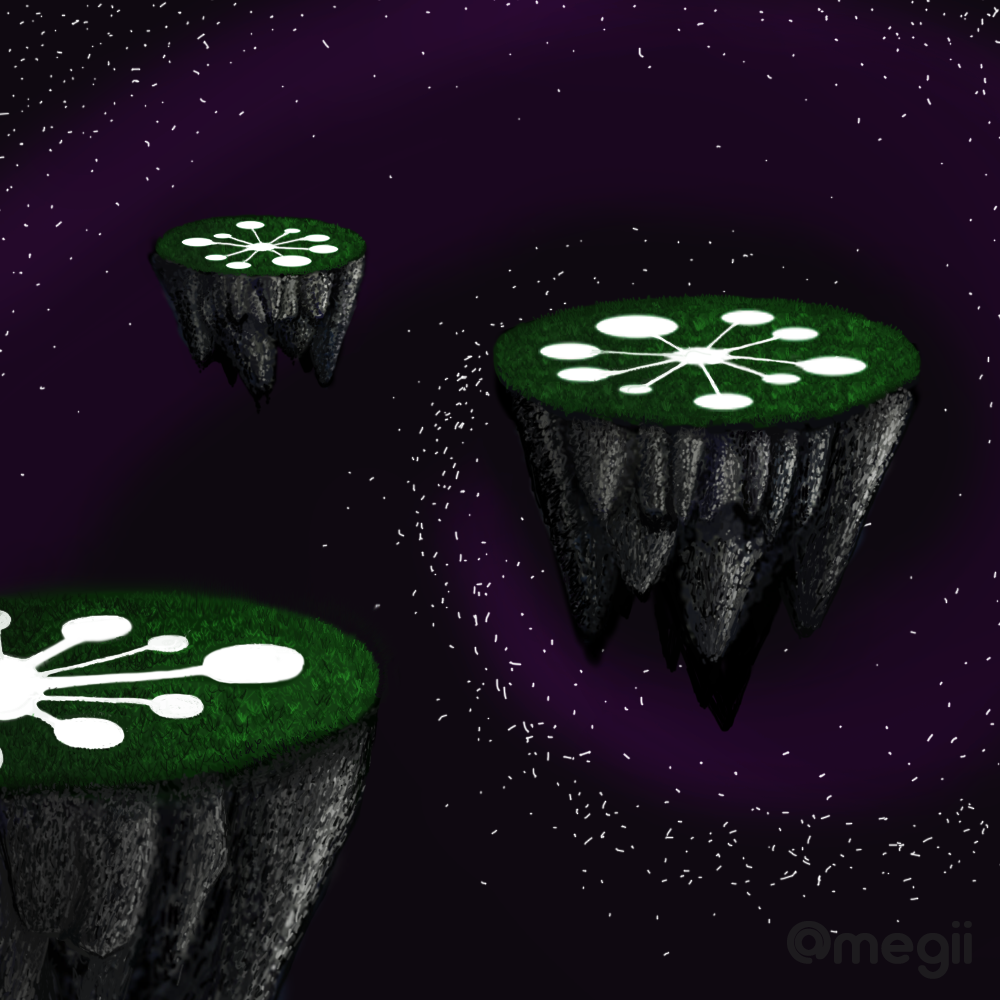 Have u ever heard about @peerity-io? I have not, but when I found their artwork contest resteemed by @officialfuzzy I decided to take a part in that. I found their project cool and really helpful for the people. Peerity is activity platform, where they connect individuals together. If you have some idea or project you want to realize, they can connect you with people you actually need.
Link of artwork contest: https://steemit.com/peerityartcontest/@peerity-io/peerity-artwork-contest-earn-peercrowdfund-tokens
The rule for this artwork contest was about to using their logo in it. When I saw the introductory picture of their contest, it brought me an idea of floating islands in a space with the Peerity-logo on them.
I started with the underlying color of the space, that was kind of easy and then I tried to paint lower parts of lands. I know it is not the best painting of the lands, but let's pretend it looks a little bit like that.
Because of the green backround in the Peerity-logo I added some grass on the top of the lands and put the logo in it.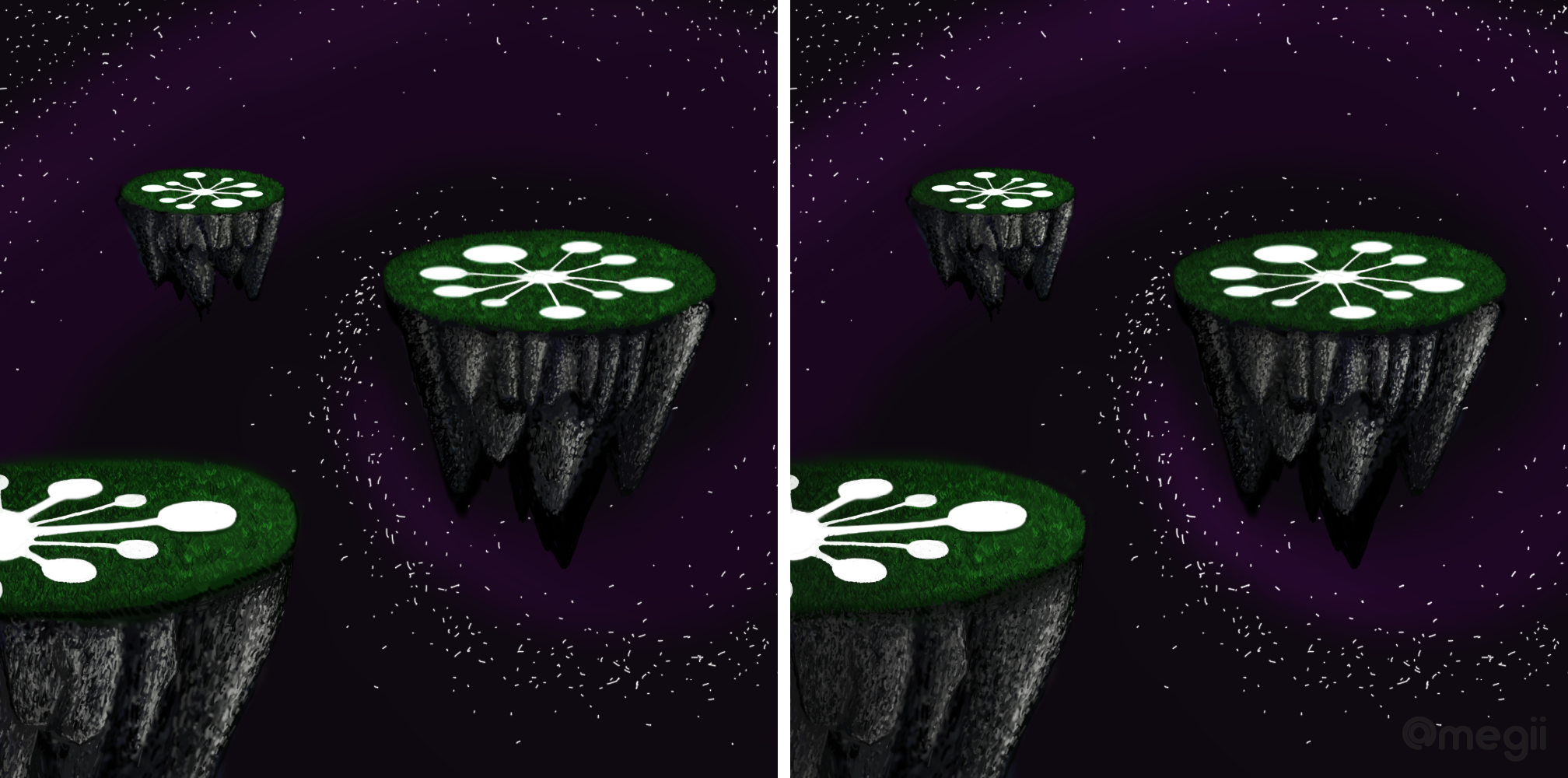 For the space to look better I painted stars and fixed some details and finally i used dodge/burn tool to improve highlights.
---
Thank you and see you in my next post.