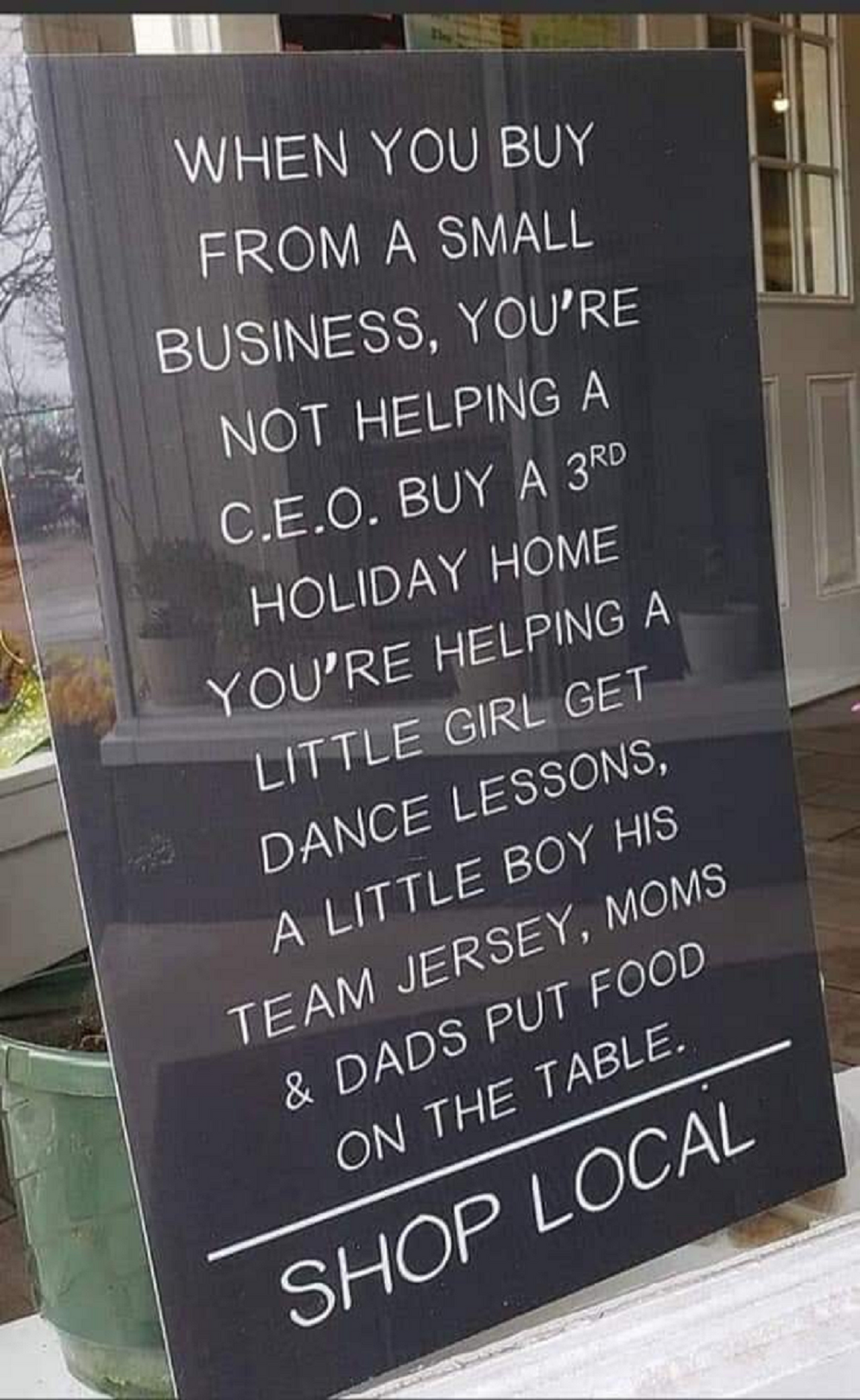 Farmers and small producers put a lot of effort to deliver their fresh and best produce and products, their daily lives literally are based on their ability to sell their products.
Instead of beefing up the large corporations executives and board members consider buying from these people, go to where they are selling and give yourself a cleaner and healthier products, and also put a smile on their faces, it costs you less even if you pay more now but on the longer run you save your health, and it keeps the communities moving, the families.
Don't worry about the big guys, they have more than enough if they start burning their wealth now they'll finish after you finish your lifetime on this planet.
Be a human and spread the message.
Image source: New Syria FB page
---