Hello, friends of people and photography!

That's right, the #peoplephotography weekly challenge by @worldcapture is back and this is my entry.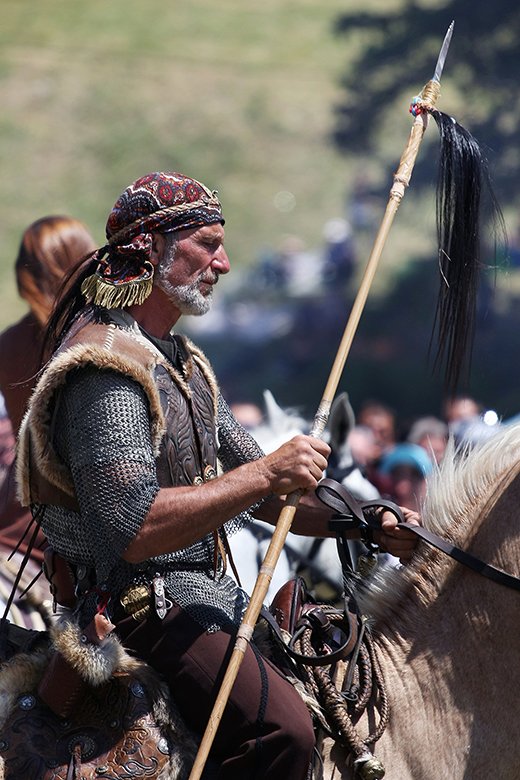 During a summer festival in Rhodope Mountains, Bulgaria, members of the school for survival and ancient traditions Bagatur displays the riding skills and attire associated to those times of old. The pre-Christian period - up to 864 AD. You can see the symbolic Bulga creature on the vest atop the chain mail of the rider. The horse tail was the earliest known national flag.
More of the demonstration coming soon...
---
I also invite and nominate @ikarus56 to take part in this. Worth knowing about the circuit, yes?
Good luck and have fun!
Yours,
Manol