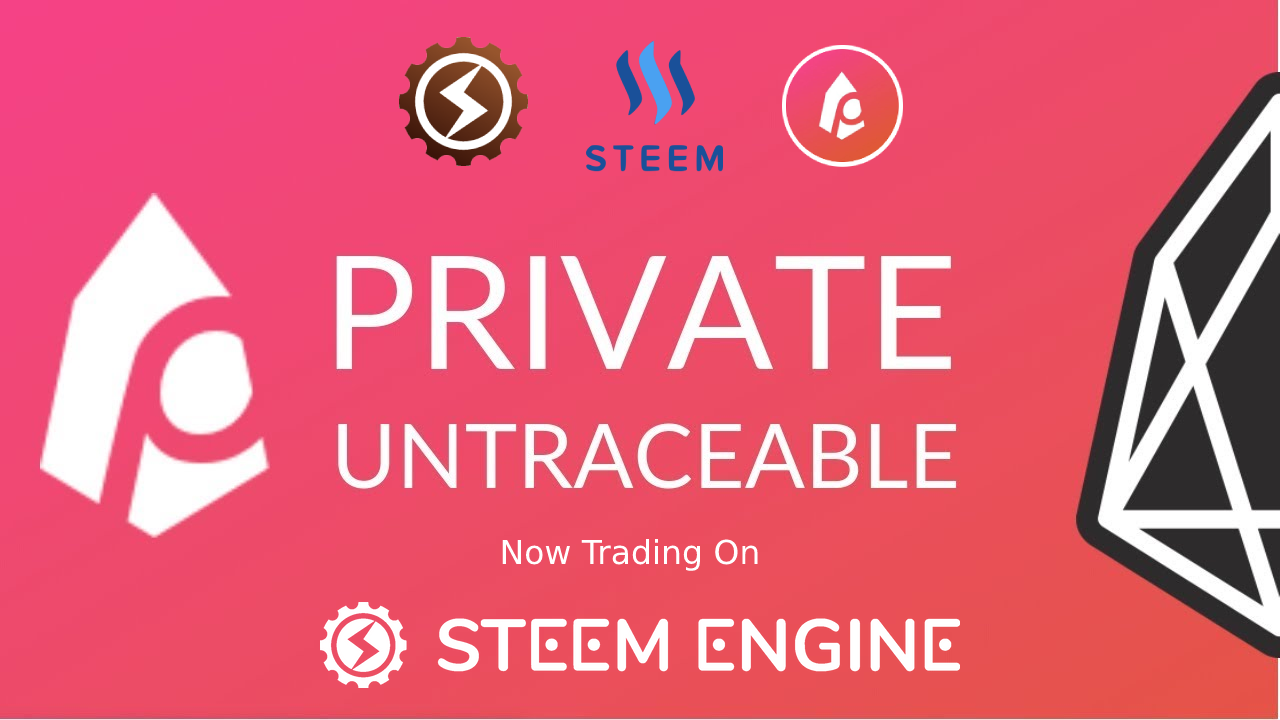 Steem-Engine is now trading PEOSthe pivacy token on EOS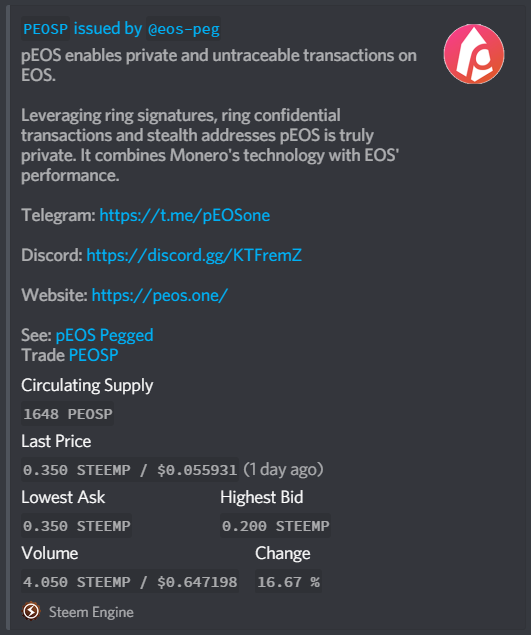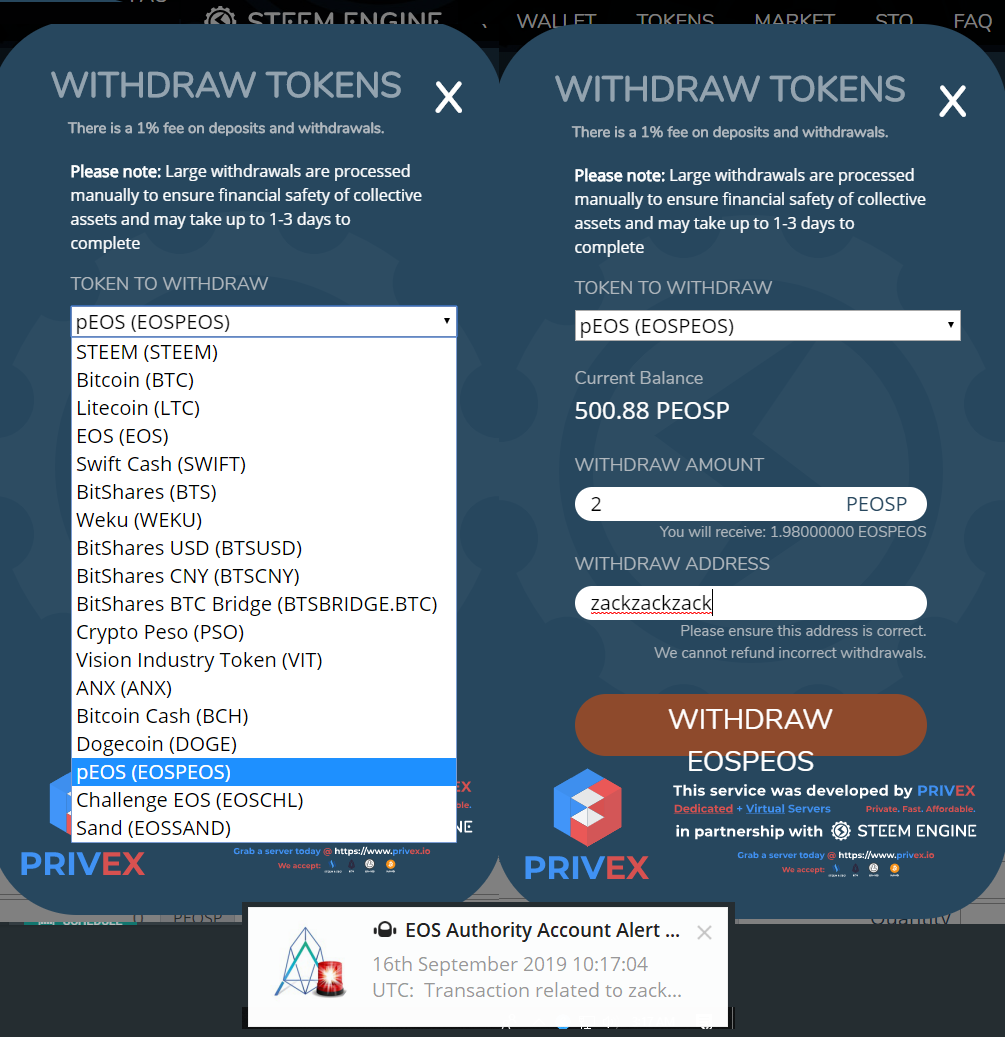 https://steem-engine.com/?p=market&t=PEOSP
Watch me trade PEOS on Steem-Engine here: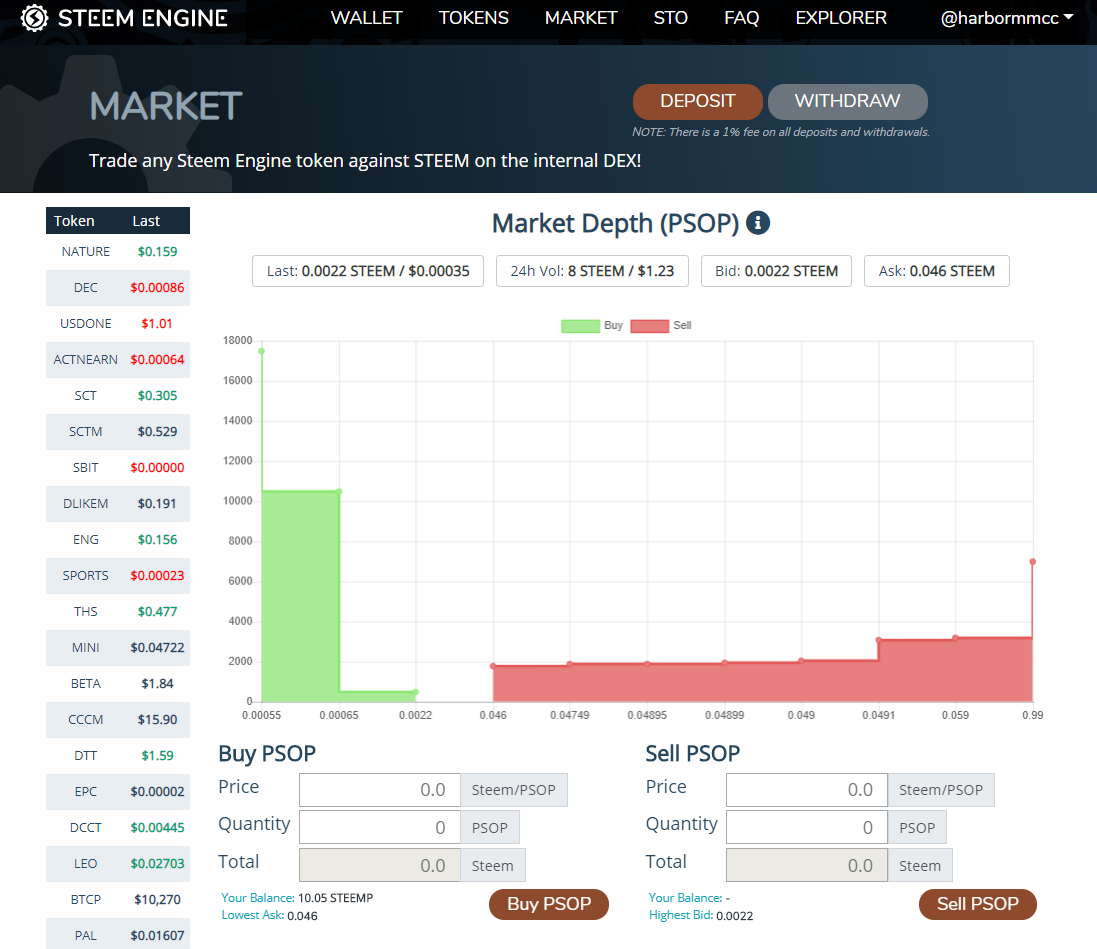 You can buy and sell PEOS at prices sometimes cheaper than newdex, and do arbitrage by buying peos cheap on newdex.io and selling it expensive on steem-engine.com
@peos is also trading on Newdex.io here
https://newdex.io/trade/thepeostoken-peos-eos
Check the official @peos steem account for more updates.
https://bloks.io/tokens/PEOS-eos-thepeostoken
And check out the PEOS wallet video by @cypherglass
To Show appreciation to @cypherglass I have taken the pegged assets from the following EOSIO tokens @peos @anoxfund @challangedac and @eosvenezuela and i have gifted @cypherglass each of their tokens over steem-engine!
Also i sent some DOGE, SAND my own eos/steem token, some BTCp pegged bitcoin 10 satoshis, 1 penny in Bitshares Pegged us dollar tokens and 1 INV from @steem.ninja so you can create a free instant steem account and maybe send them some of the peosp i sent so they can test it out!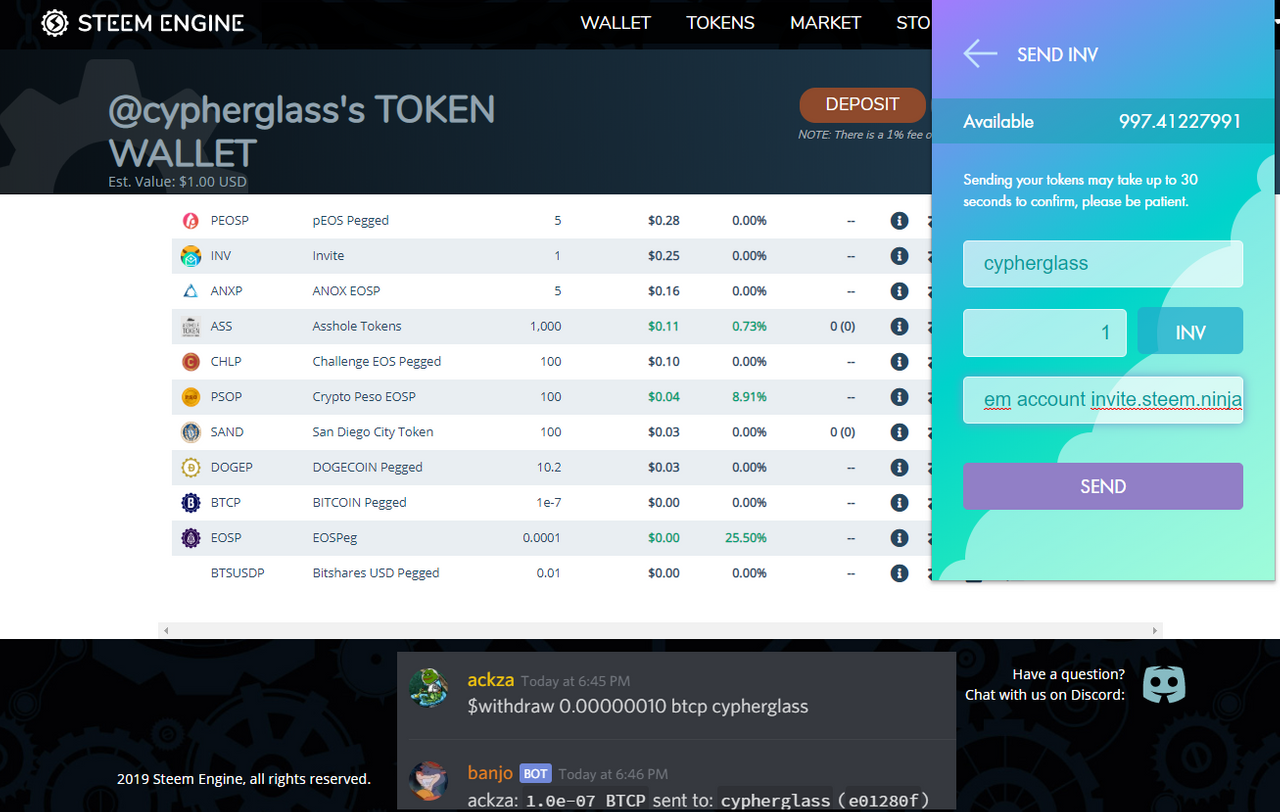 Just make sure you have this steem keychain extension installed by @yabapmatt its like steem's metamask (we need steem on scatter tho! )
https://chrome.google.com/webstore/detail/steem-keychain/lkcjlnjfpbikmcmbachjpdbijejflpcm?hl=en
read about PEOS UTXO Here:
https://medium.com/@pEOS_one/peos-implementing-utxos-on-eos-7def08840466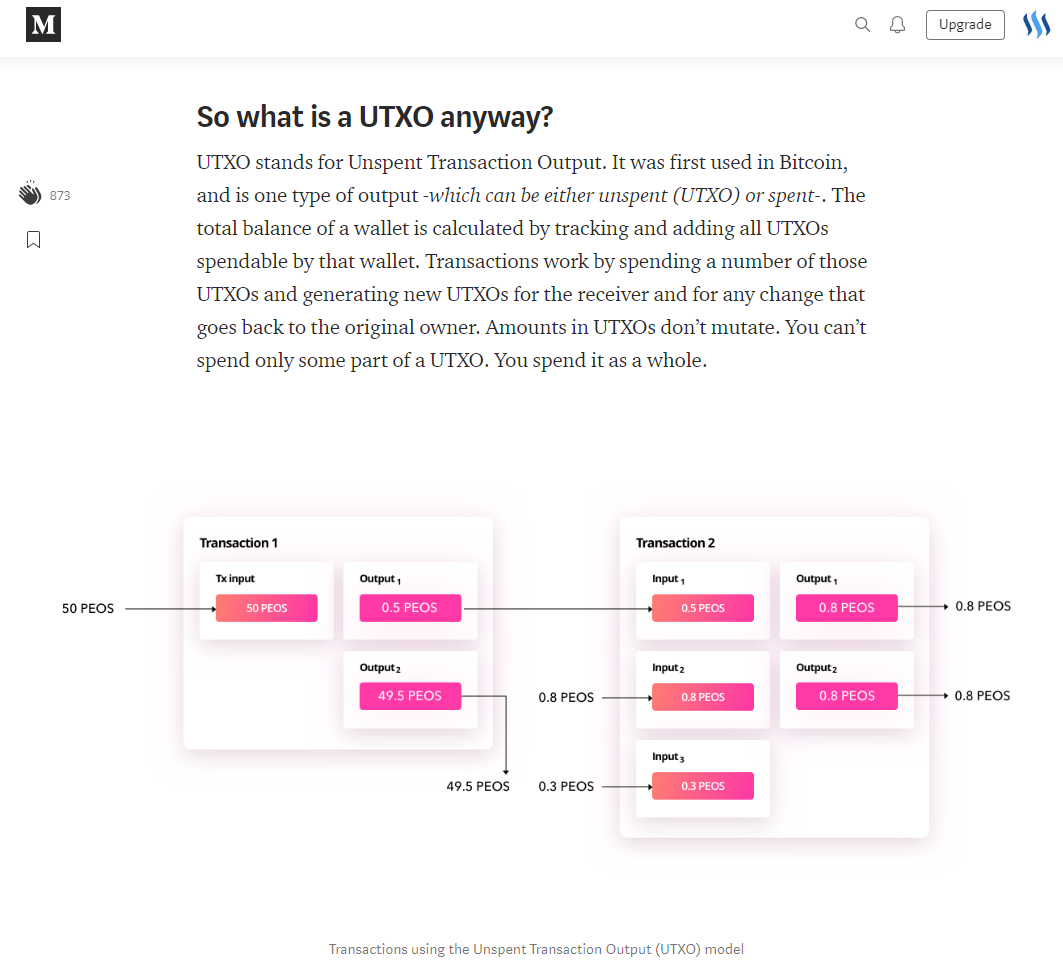 Check out the Medium post about PEOS wallet here:
https://medium.com/@pEOS_one/introduction-71b9c55419b4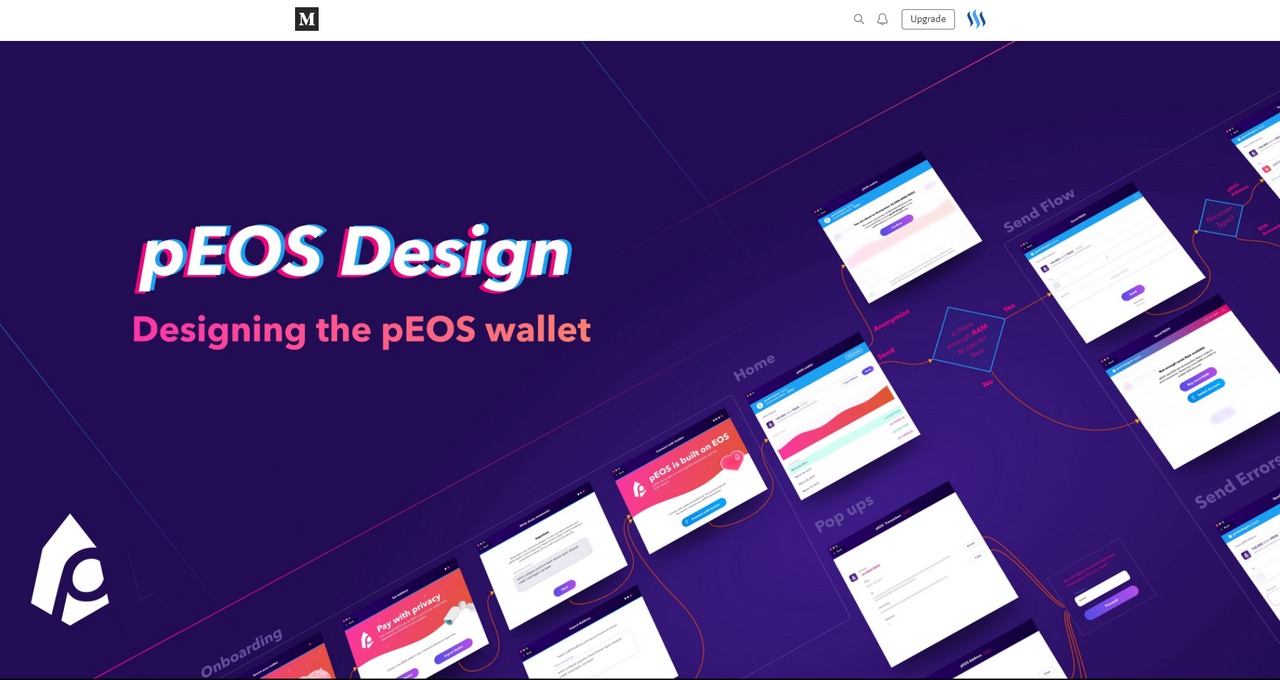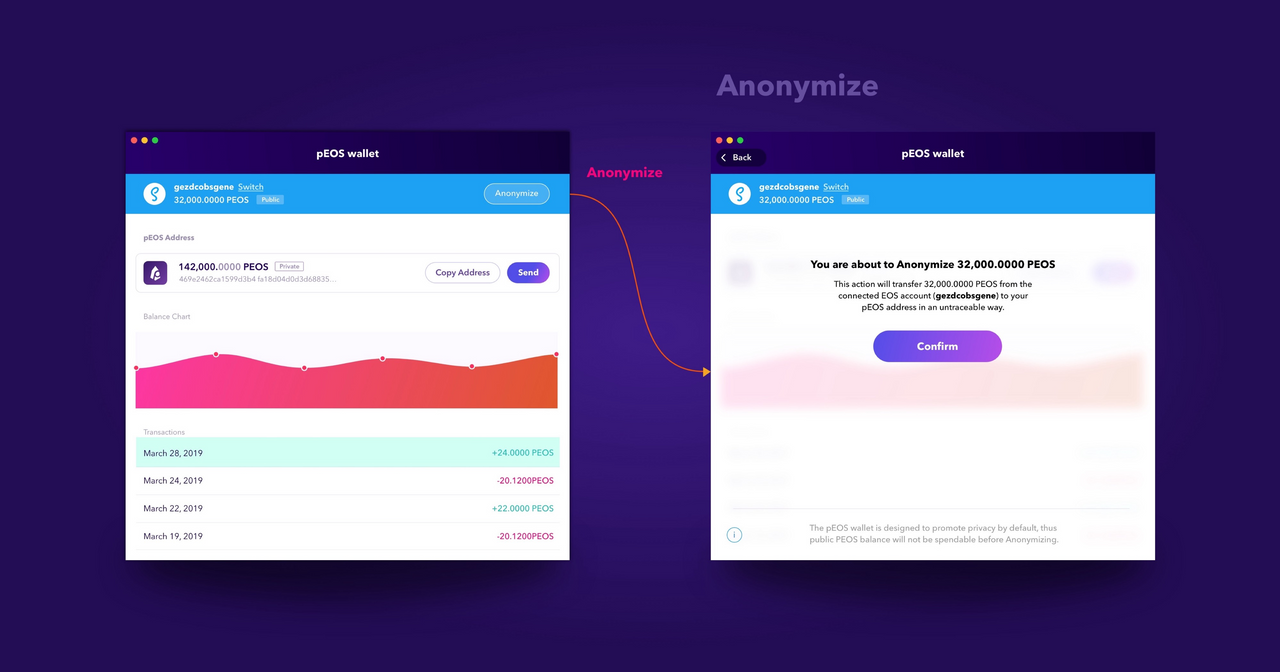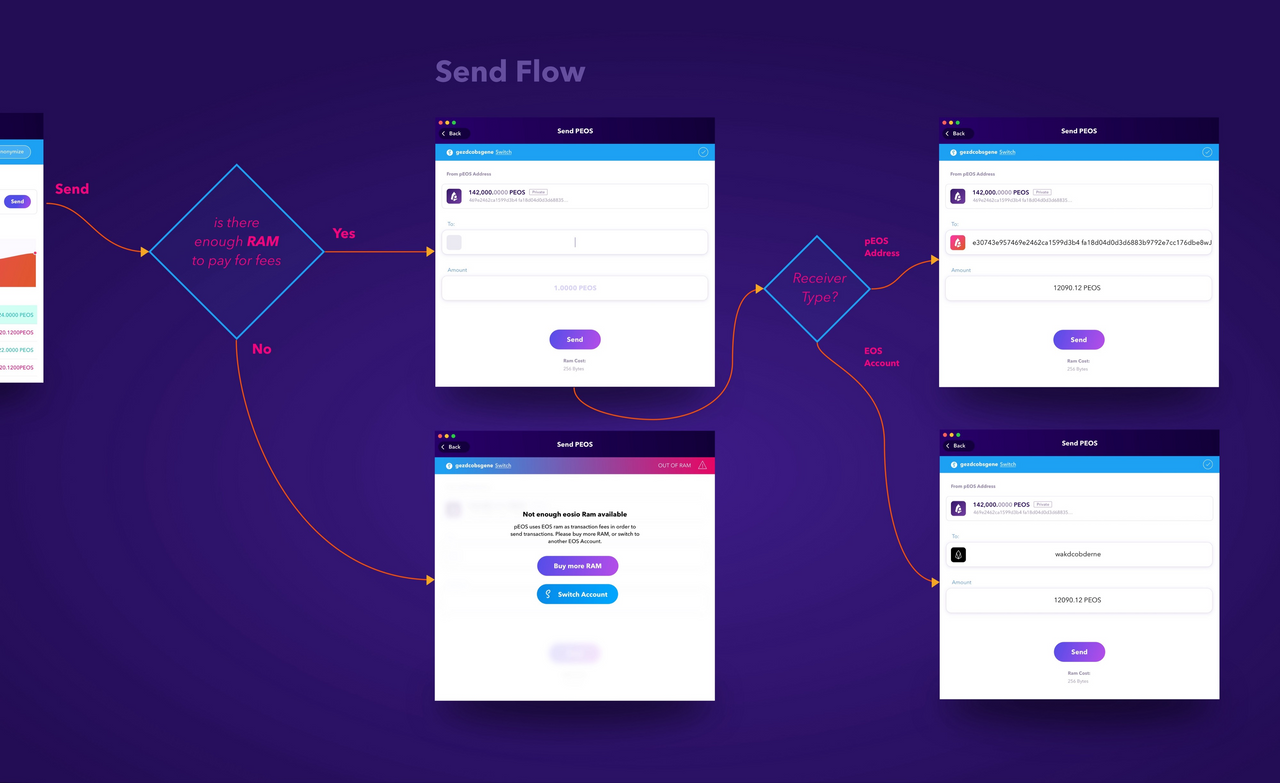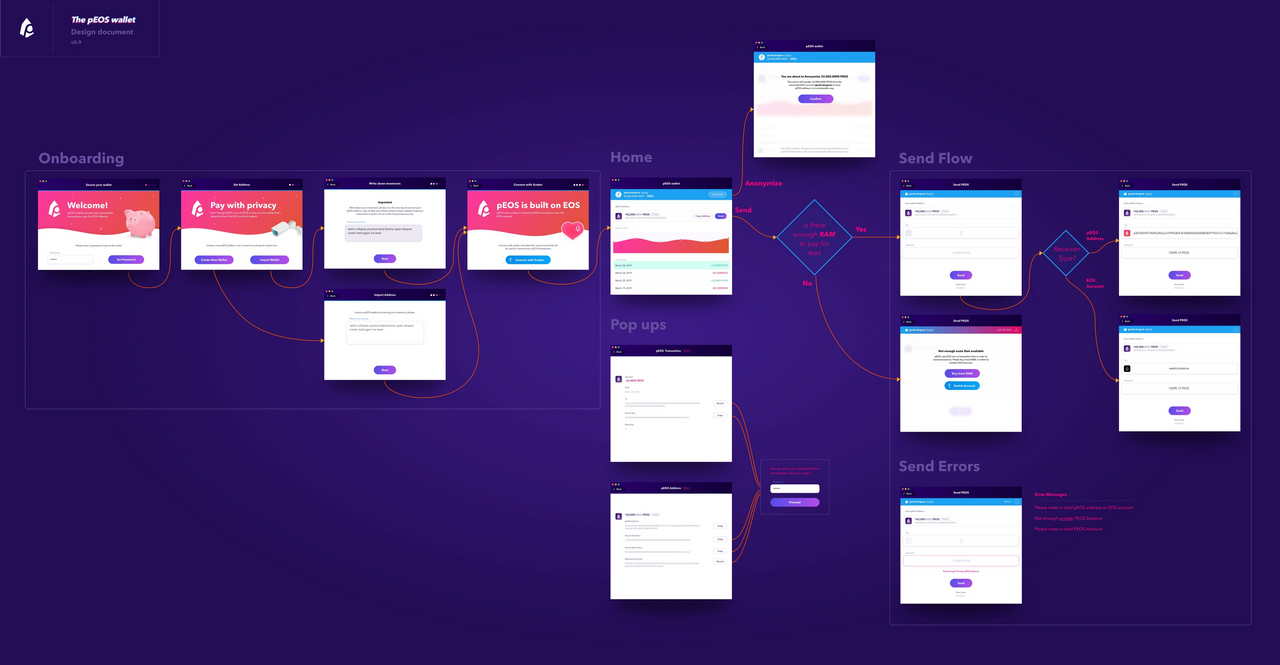 Website: https://peos.one
Telegram: https://t.me/pEOSone
Telegram China: https://t.me/pEOS_china
Twitter: https://twitter.com/peos_one
GitHub: https://github.com/peosdev