I made a post a few weeks ago showing off the newest member to my household, the almighty cockatiel Thor.
As it should be, he has his own Mjölnir! Unfortunately the whole thing is still a little scary and he was not willing to step on it for longer than a second or two. So the first photo still needs the hand. Now I am patiently waiting for him to get used to the handle.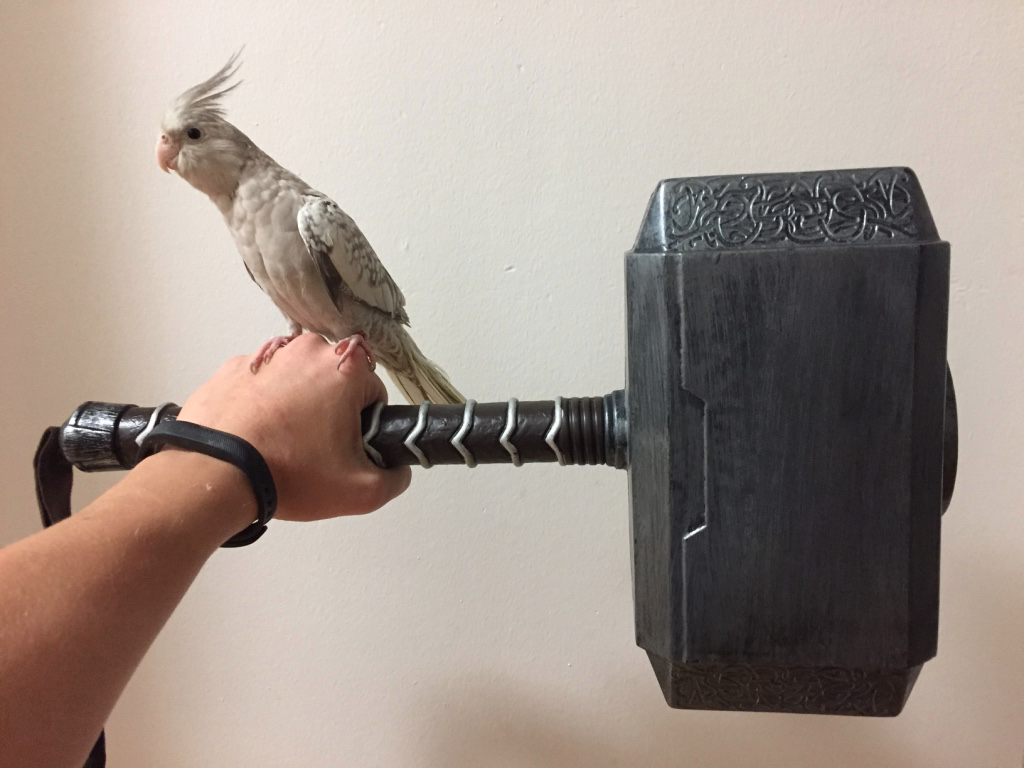 Although his last cage is supposed to be a sufficient size for a cockatiel, we decided to get him a slightly bigger one. I never knew birdcages only come in two sizes. Slightly too small and slightly too big.
So now we got him this monster: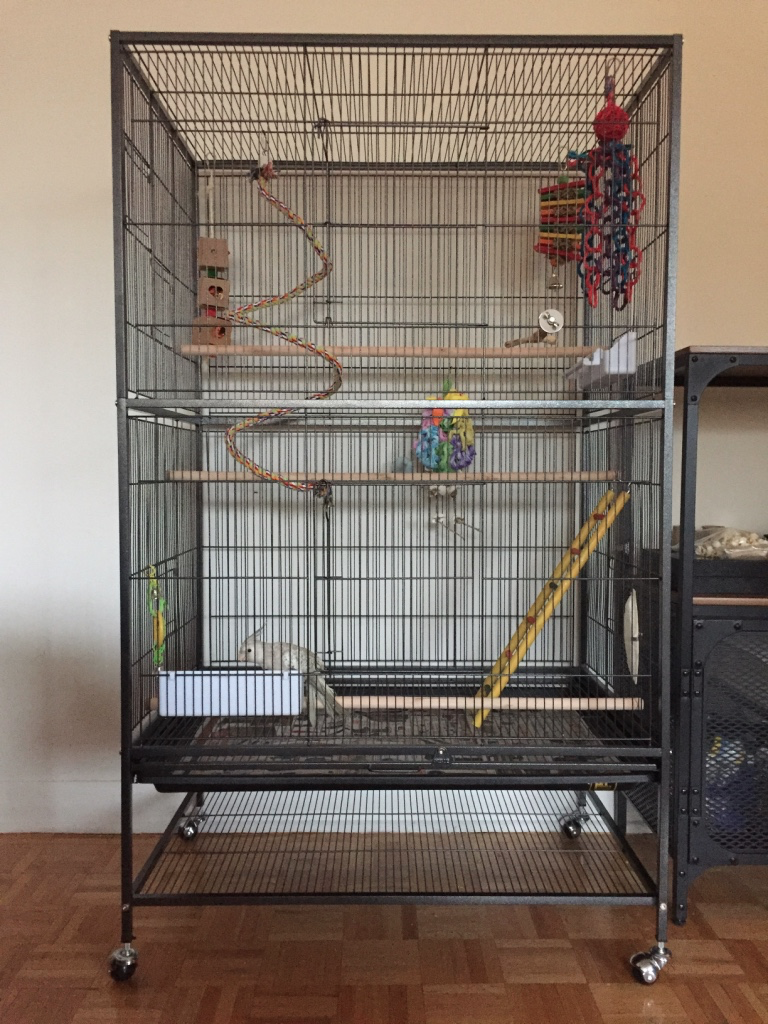 Even with the extra toys we bought the cage is still incredibly empty. I definitely have to make another trip to the pet store.
I will also try to make some toys on my own. I bought hemp rope, popsicle sticks and food colouring (combined cheaper than a medium sized toy). Together with some toilet paper rolls and construction paper, I am hoping to manage to forge something play- or at least destroyable.
Have you ever made pet toys yourself? I gladly take any kind of advice or tips.