Orchidaceae Paphiopedilum spp
Paphiopedilum is the name of a genus of terrestrial orchids that are characterized by their lip (the large petal below) in the form of shoe (pedilum) or bag, and a dorsal sepal very prominent for its size and chromatism. Because of its beauty, this shoe could only be attributed to the goddess Venus (Paphia or Paphos alludes to its place of birth on the island of Cyprus). The genus is very extensive: it covers almost 80 species, in addition to numerous hybrids, both natural and obtained in nursery, which exponentially multiplies the amazing combinations of tones and drawings of these flowers. Those sold in garden centers are easy to grow.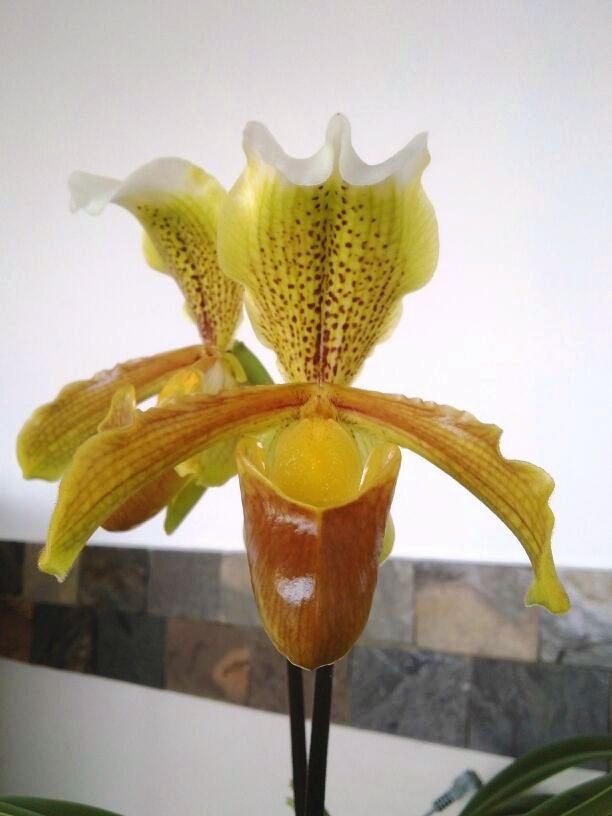 This is my entry on #flowers. This contest is run by @petals.
Captured with my Smartphone LG L9.
The Petals contests are:
Sunday- #rosesopenweekend (ends on saturday)
Monday- #flowers (ends on sunday)
Wednesday- #pinkflowerday (ends on tuesday)
Friday- #yellowflowerday (ends on thursday)