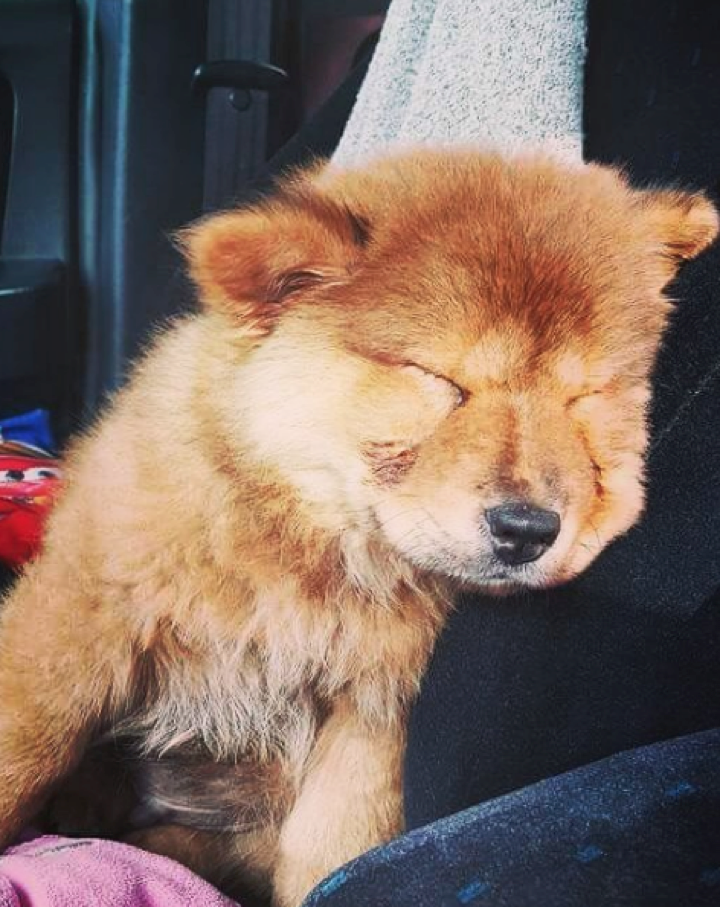 "Dogs are not our whole life, but they make our lives whole." – Caras
Three years ago, I was so distressed; I felt the utmost pain because I was losing self-love and self-esteem. I couldn't think of anything to solve my confusions of whether I should continue my studies in law school and persevere even more or I'll just have to live in my comfort zone and throw my dreams away.
My ultimate goal in life is to finish law school in one of the known College of Law in the Philippines. I studied Political Science major in Law and Policy Studies for four years as my preparatory degree for law. It wasn't easy – trust me I know. The moment I graduated and started my first year in law school was an ultra shock. Professors are throwing grenades during the first day – well, not literally but it felt like real. Days, weeks, and months passed by – I felt like a zombie. I was mentally exhausted – I can't feel my brain. Just kidding.
Those were the times that I felt really weird. I thought of quitting - stupid cowardly little girl, trying to hide underneath because of fear. I thought giving up was the last option. Things like becoming faction-less, unserviceable, and incompetent in the society were all running through my mind if I quit persevering in my dreams. Ultimately, I AM SO DEPRESSED AND MISERABLE.
I prayed. A lot. I talked to my love one – Jeffrey; he always does the comforting through my hard times. He gave an advice that I will never forget for the rest of my existence – if it is not meant for you, signs will never appear as an opportunity. Then I realized the number of signs - I graduated in the same field that I am into. Lawyering is my dream job and it is my passion to serve within my mind and heart. I got a scholarship in law school. My parents agreed in my decision to stay on my track – hence the danger of becoming a lawyer. Signs. Just like what he told me. There were signs. I can't just give up on something that is freely given – considering that there are no reasons to just bounce back. I should buckle up. I should help and fix my self from the breaking point of my emotional instability.
Blessed indeed of having someone to strengthen my soul and self-esteem. He asked me out after the one-week of being so low and muted. He said he would do his best to make me feel better. Well, we're just a simple couple. Our definition for happiness is simply walk and talk together – anywhere.
We went to Parkmall in Mandaue Cebu City just to refresh and rejuvenate the dramatic losing of self (I don't know if it was just my pre-menstruation syndrome that's tracking together with stress and pressure from law school). Nevertheless, I felt the little pace of bringing my self back to optimistic and persevering "ME" while walking with Jeffrey. He is really something – aside from the fact that he's fine looking and enormously attractive, he is also earnestly religious and kind hearted. Above all, he loves me.
As we walk the talk in some areas in Parkmall, this sweet baby potato barked adorably at us. We turn our heads and saw one charming Chow-chow puppy at the pet store. Expectedly, I immediately pushed the entrance door at the store and cuddle the potato – hence the term. He is so pleasing to snuggle with. He was 3 months old when we adopted him. And the picture above is the potato I'm referring to. I named him after my favorite superhero, the superman – Clark.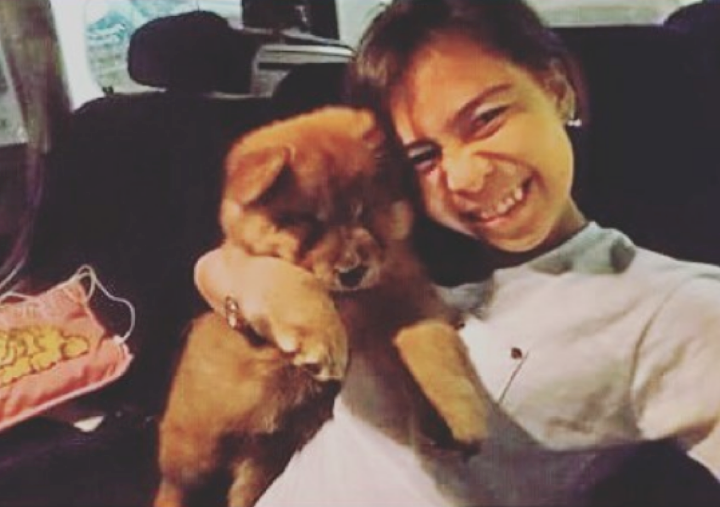 I finally found my self. If not because of Clark, I wouldn't feel an additional happiness while we grow old together. He's more like a best friend to me. I brought Clark at my home because Jeffrey's sisters are not that affectionate to potatoes – I mean dogs.
The second picture was our first photo together right after we adopted him. Isn't he a sweet potato?
With all the blessings and protection from the greatest Supreme Being, Almighty Father, Jeffrey and I are blissfully counting years of being together – forever perhaps.
And the potato? Well …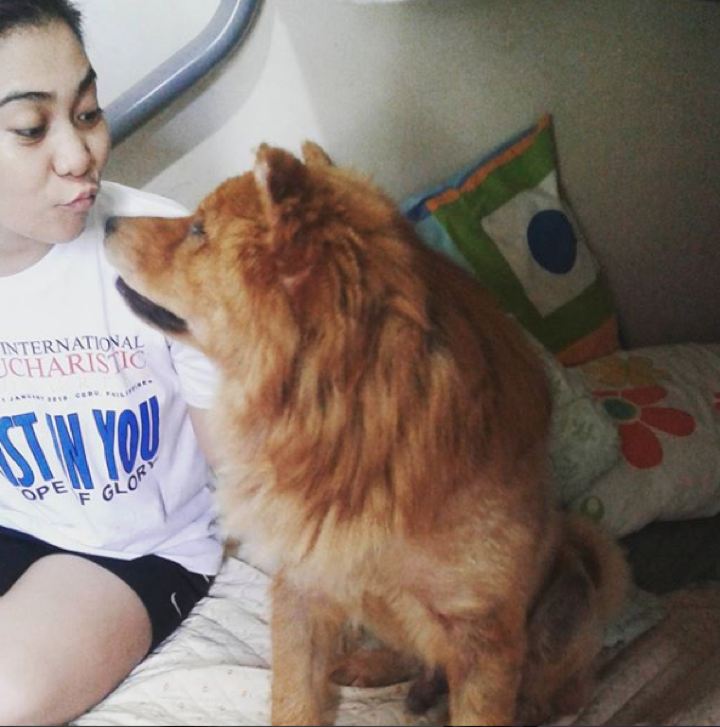 He has grown up so fast. I still call him my potato despite the fact that he has an official name – maybe he considers the potato as his surname. Clark Potato, not bad after all.
He is now 3 years old. He doesn't look like one, right? I'm still in my law school, struggling but indefatigable. In moments of depression, Clark never left my side too.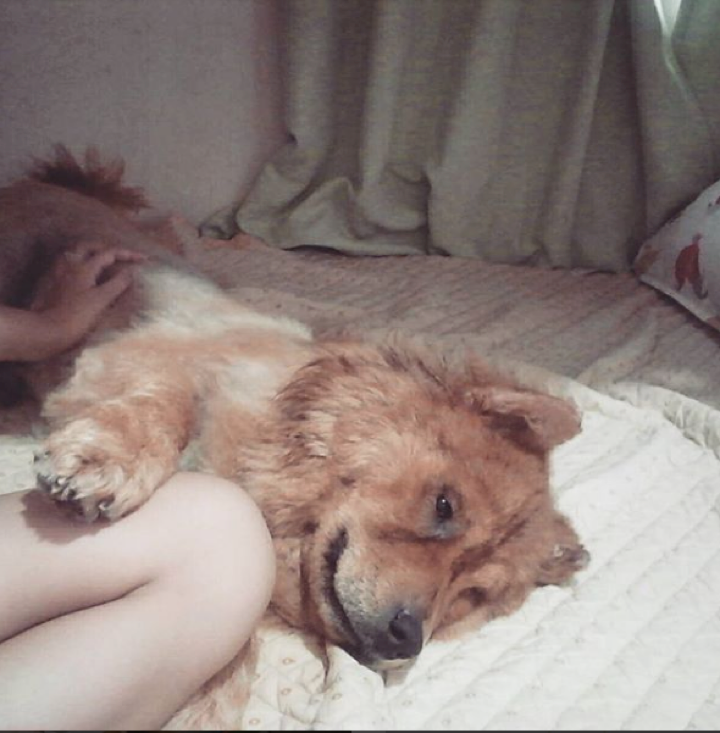 Interestingly, he likes sleeping in my bed. I couldn't say no to my potato. Look at his eyes, can you say no to that senses begging for mercy? I doubt.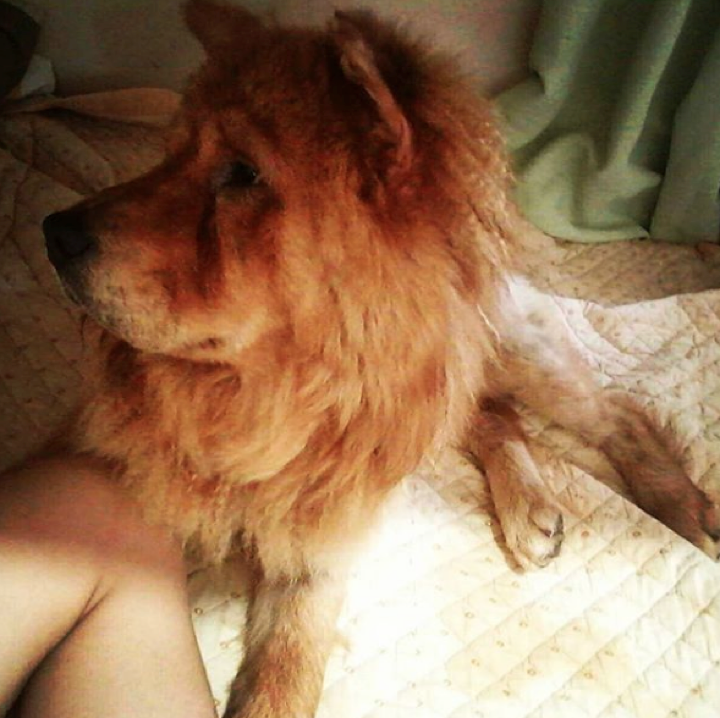 He looks at me more often than not. He always appears to me looking like a bear begging for something. I wonder where he learned that dramatic expression of beseeching. It seems like Clark is watching "telenovelas" when I'm not home.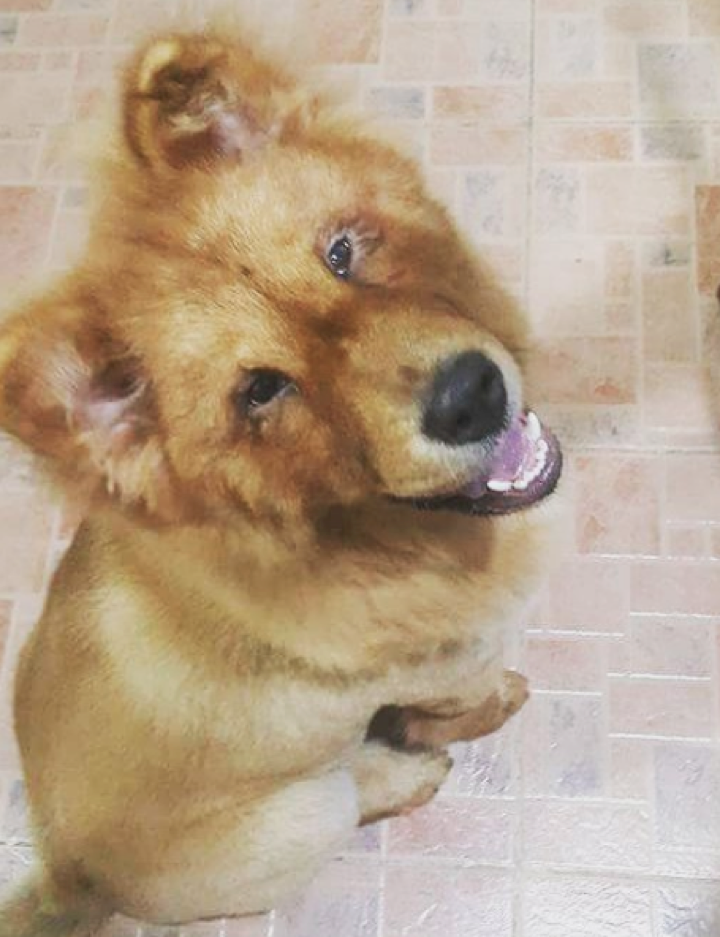 Yes, he knows where the lens of my camera is. I sometimes feel that there is a human soul trapped in Clark's body. He acts like a human being – though I trained him to act like one. But there's just something in his eyes that speaks.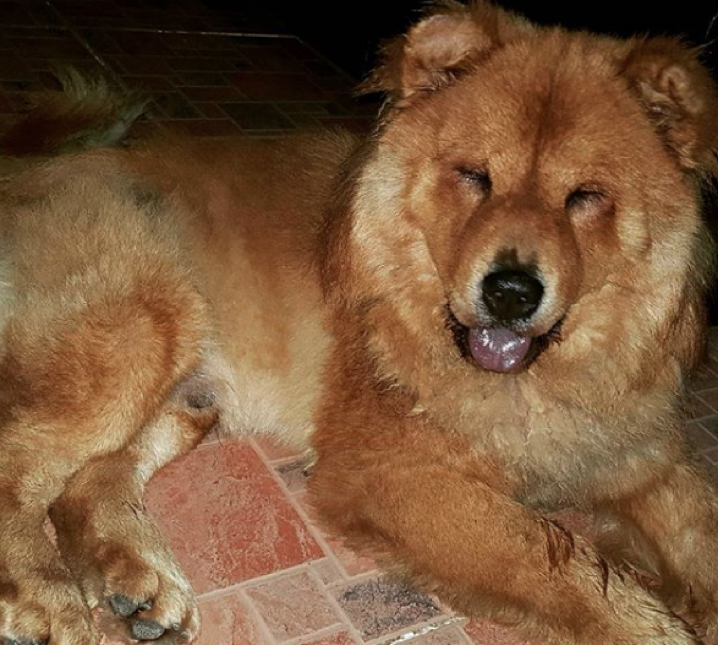 There were also times that I thought of him as a bear or a lion. I couldn't find an accurate classification of mammal to this doggo. Most certainly he is my potato.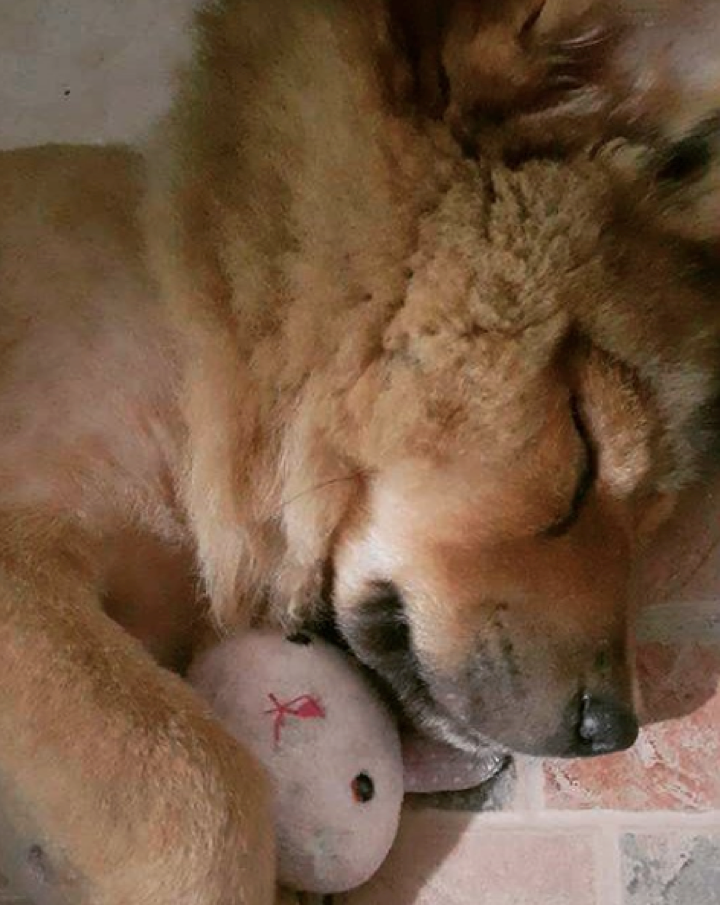 Seems like my "potato" has his own potato too. This is his favorite toy. He cuddles it when he sleeps; crashes its soul when he's awake.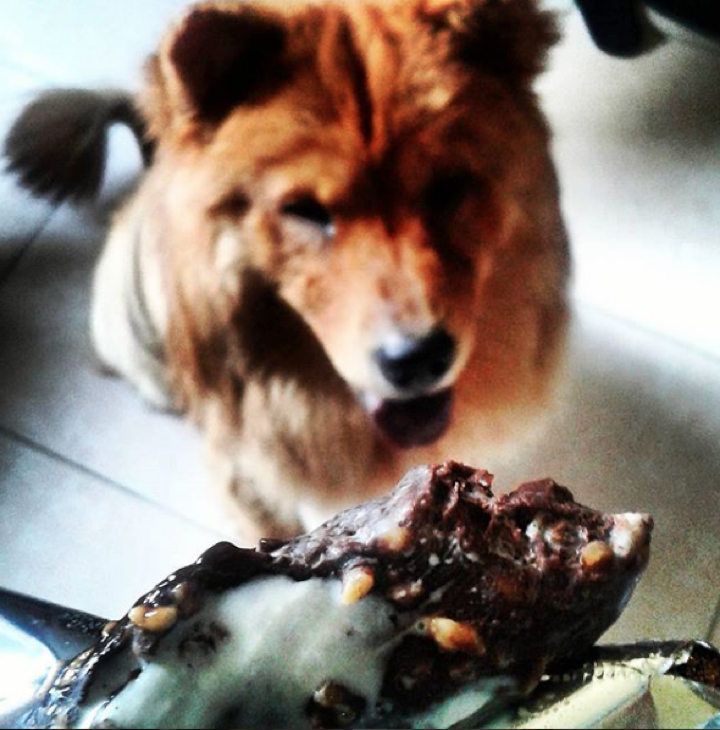 He also likes to beg for an ice cream. Actually, he always begs most of the time. He begs for food, water, bed, cuddle, unnecessary small things, and ice creams. But I have to deprive him of his pursuit of happiness specially when it comes to ice creams – 'coz his doctor told me so.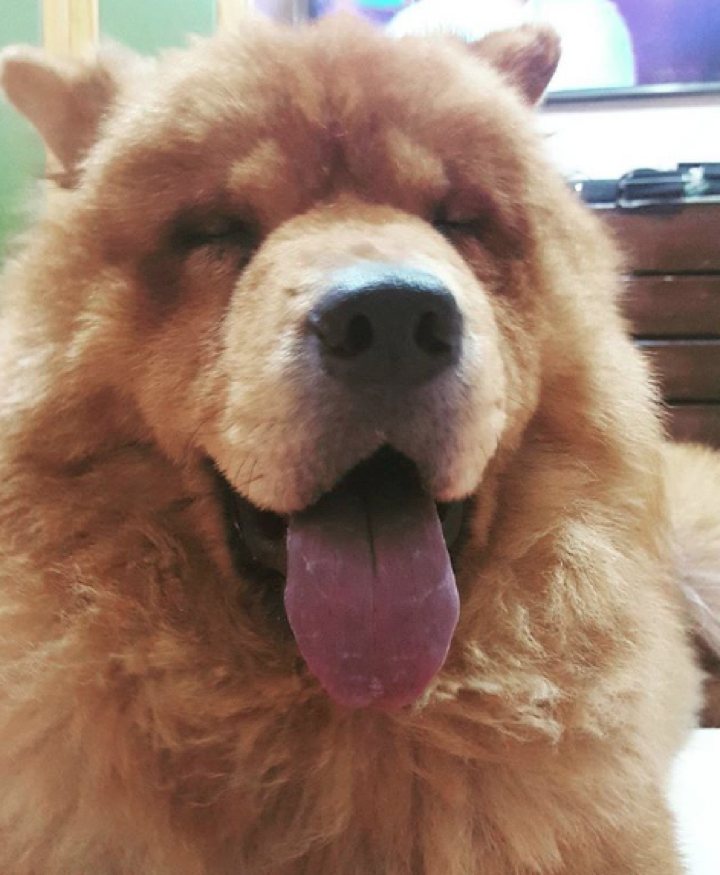 Clark Potato. This is his means of saying hello to my readers in steemit. Next month will be his birthday. My potato is turning 4 next month and I am very motivated of celebrating it. I wonder if he would love to have some sweet surprise – a girlfriend maybe?
---
Thanks for reading my entry dear readers. My sweet potato is sending his paws with love to you, too!
Love,
Leah