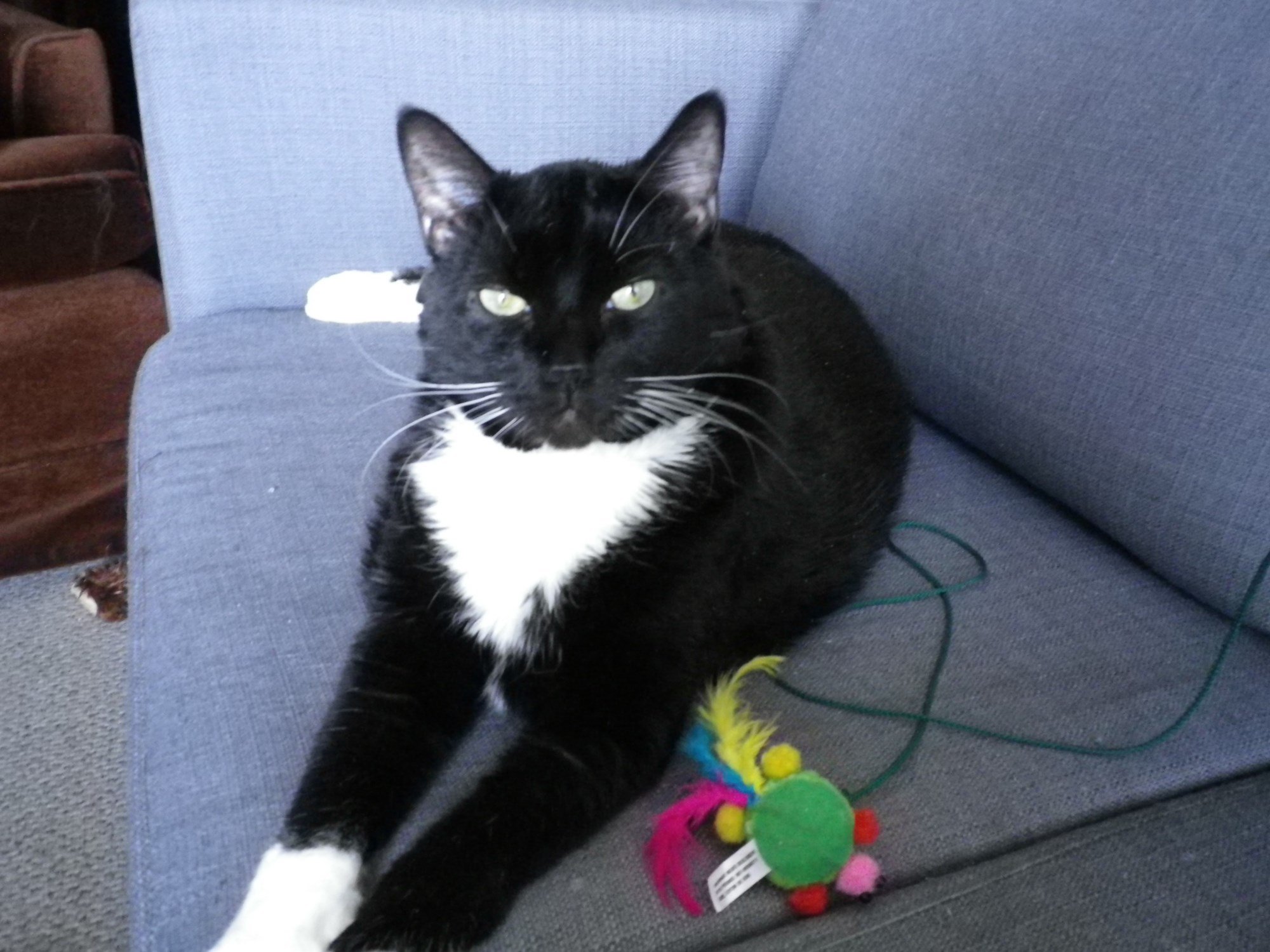 This is Thomas Cat. He's about 14 years old and weighs about 28 pounds - I can barely lift him, lol. I rescued Thomas from the SPCA in 2014 - he had been abandoned and at the Shelter for a long time. His days were numbered because he was the oldest, biggest cat in the Shelter, and no one wanted him. Except me. I fell in love with Thomas the first time I saw his photo on the SPCA website ... and I think the feeling was mutual when I went to visit him at the Shelter.
A couple of weeks ago, Thomas Cat was attacked - on our own deck - by a neighbour's Pittbull/Rottweiller who got loose, dragged inside our house and down the hall by his back end. I managed to get between them and kick and beat the dog off my cat with a broom ... right out of the house, off the deck and down the driveway, halfway down the street. Did I mention that I'm a senior and disabled?
Another kind lady down the street caught the dog and called Animal Control, who took my name and information and took the dog to the Pound. He was incarcerated overnight; his owner (a young woman) brought him home the next day after being given about $500 in fines.
I was able to get a "Visiting Vet" to come out to our home to see Thomas a couple of days later. She shaved him, cleaned him up (icky), gave him antibiotics and an anti-inflamatory ... and me her report and $345 bill plus emailed me a couple of photos of his wound that she took. She (the Vet) also came back this week with another round of antibiotics because it's an open, 2cm wound - another $31.50. Here's the "yukky stuff":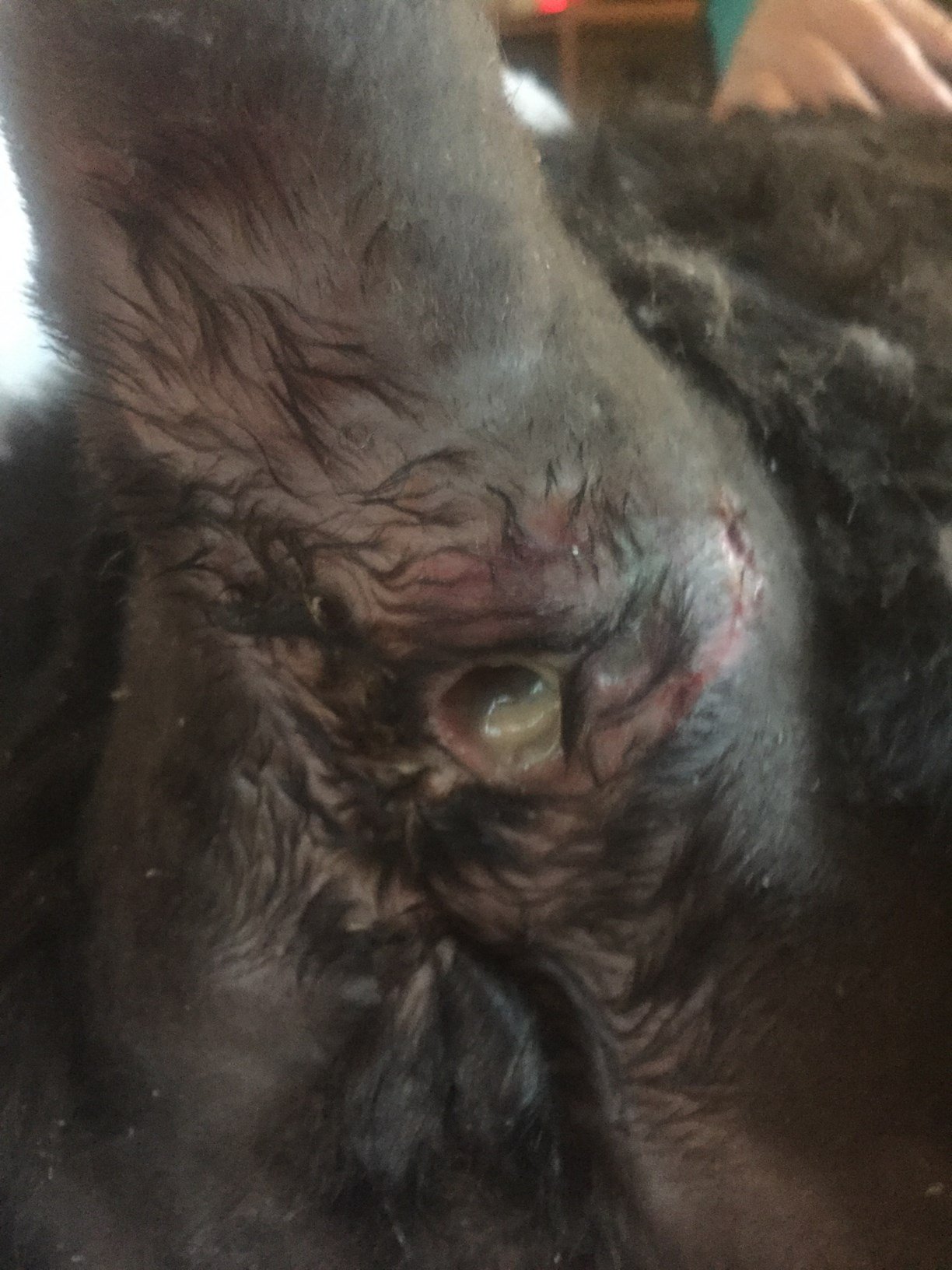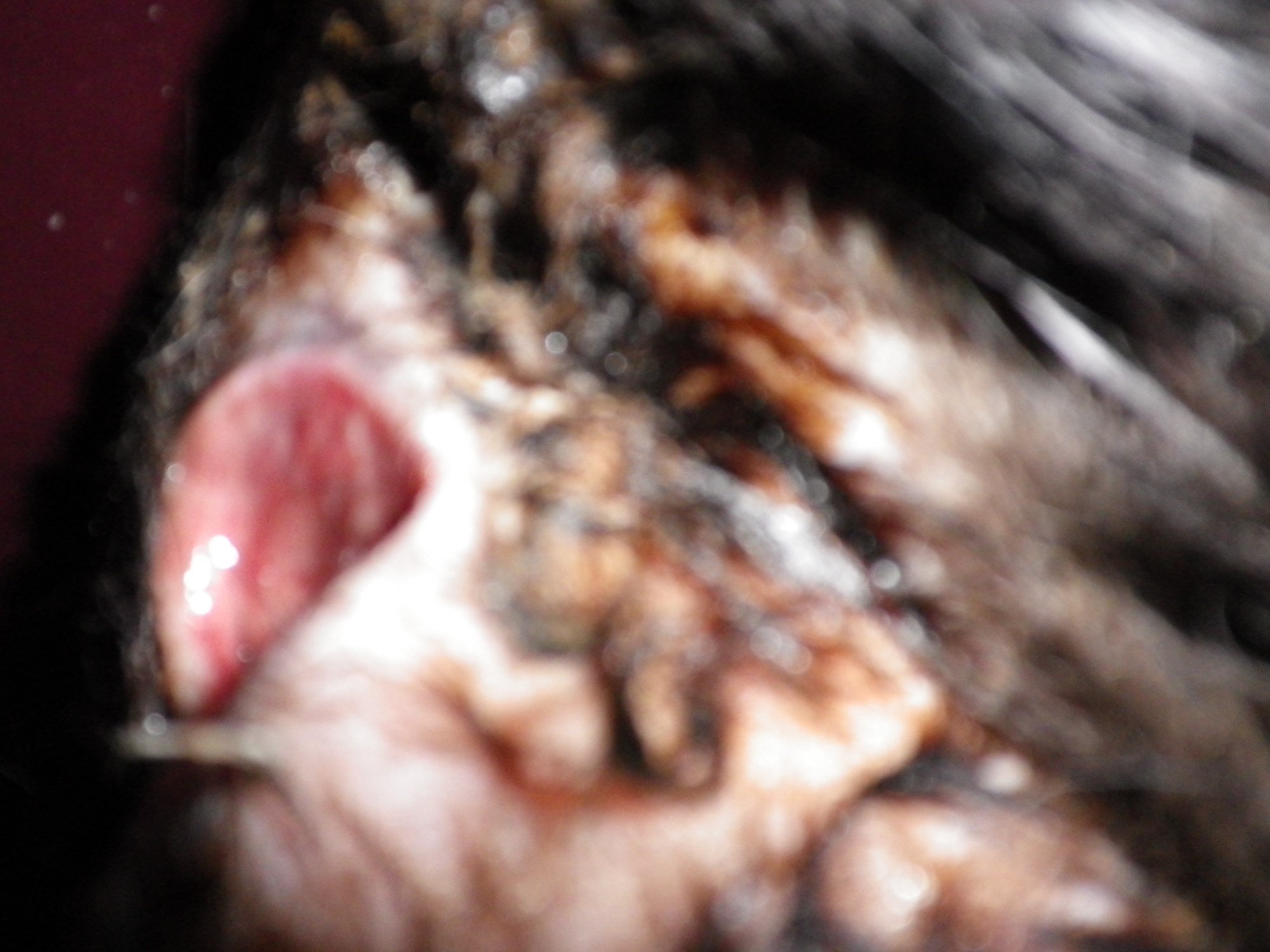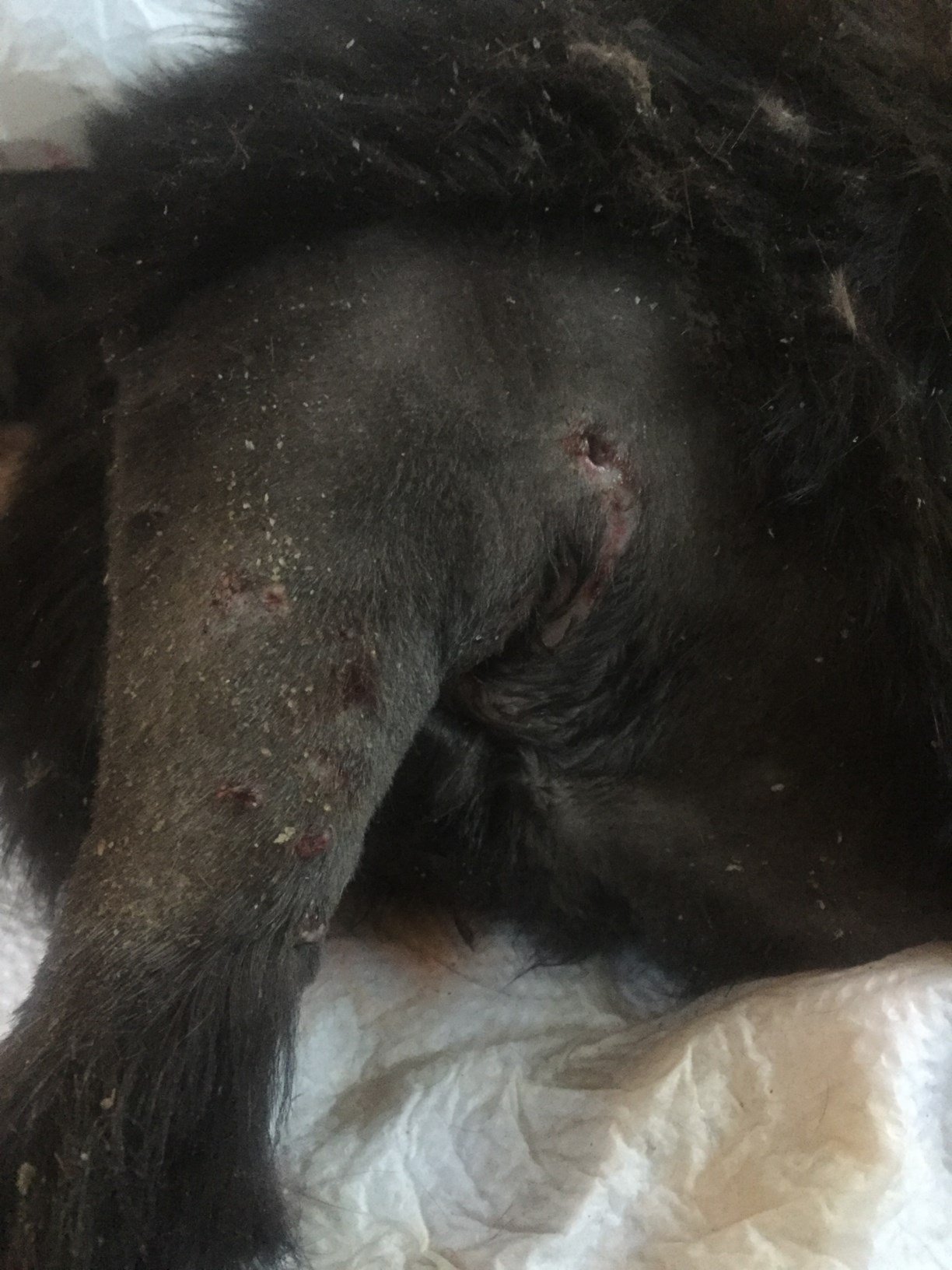 (Sorry about that - all photos are mine - or my Vet's, and my hand was shaky.)
Today Thomas is feeling considerably better and we're working on healing that wound.
I presented the dog owner with copies of the Vet report and bill (and photos) over a week ago and asked her to pay it. (I paid the Vet $250 of it on her first visit ... from my Disability, which I need for groceries for October.) I have yet to hear from the woman. I've also filed a Claim in Small Claims Court requesting the dog's owner pay for the total Vet Bill. That's still in the works, as I wasn't successful in serving the papers in person (tried 4 times), so sent them by Registered Mail on Friday (another $12). They don't count the papers as "being served" for the claim until I have proof that the woman actually received them.
I don't totally blame the dog for the attack, although it was traumatic for both myself and Thomas Cat - I blame the dog owner. She needs to do the right thing and pay the total of the Vet bill - and soon. For myself, I'm still working on de-stressing and coping with all of this - and keeping my fingers crossed that everything works out and Thomas Cat heals quickly.