INTRODUCTION
For many years the sport reward industry has been around such that it has growned over the years. This industry appears to be regulated and not regulated in terms of classification. Many people has seen this to be illegal and not worthy of participation. Forecast shows that the value of the regulated global online sport betting market is now estimated as $56 billion while that of the illegal market ranges between $200 - $400 billion annually. An industry as big as this needs to undergo changes that gives better perception of it to people globally with trust, transparency and innovation. The BITGOAL platform with the help of blockchain technology will offer an amazing bonus system through which sport lovers globally are rewarded with trust, transparency and fairness.
THE PROBLEM
One of the major problem affection the traditional sporting betting system is lack of trust. Many fans and supporters refuse to use the system because of this issue as many has lost money to the illegal sport betting platform and also participants suffer some manipulations by bookmakers which in turns lower their winning chances.
Deposit and withdrawal is also a salient problem affecting the present traditional betting system. It takes longer time for participants money to reflect in their account whenever they make deposit which might not eventually reflect. this is discouraging for participants. Also withdrawal payouts are more delayed and has to many rules that limit participants from enjoying their money when they win.
Other problems are highlighted below as follows :
√ Complicated and long proccess of registration
√ High fees
√ Limited betting amount
√ Governmental control
√ Requirements and data storage.
These problems remain unsolved as the traditional sport betting system couldn't find a way to solve it.
THE SOLUTION
Bitgoal platform proposes a dimensional sport token economy established on the blockchain technology run by Smart contract. This will enable the bitgoal to eliminate all the existing problems in sport betting industry.
The platform gives game players many advantages making all processes transparent with quick withdrawal , and excluding risk factor. It offers good bonus system that players can use in every field of sport. It
creates a condition that makes players forsake the illegal system.
The decentralization of of the bitgoal platform makes the gaming results and jackpot payout untouchable and uninfluencable.
The bitgoal platform has a super edge over the existing traditional centralized sport system with super bonus system established on the blockchain which allows the platform to be fair, efficient, transparent.
ADVANTAGES OFTHE BITGOAL PLATFORM
The bitgoal platform has many advantages which are listed below :
players are allowed to use as much fund as possible.
payouts are done almost instantly.
The bitgoal platform is fully independent from regulations.
No manipulations of results
No hidden withdrawal fees
Infinite reward amount
More of this can be found on the website :
https://bitgoals.com
THE BITGOAL TOKEN INFORMATION
The Bitgоаlѕ Platform will be based on its STP tоkеn. The STP token iѕ iѕѕuеd on dеmаnd аѕ соntributiоn tаkеѕ place.
The token acts as a reward, sport gaming and currency, payment means , incentive that enhance the bitgoal platform.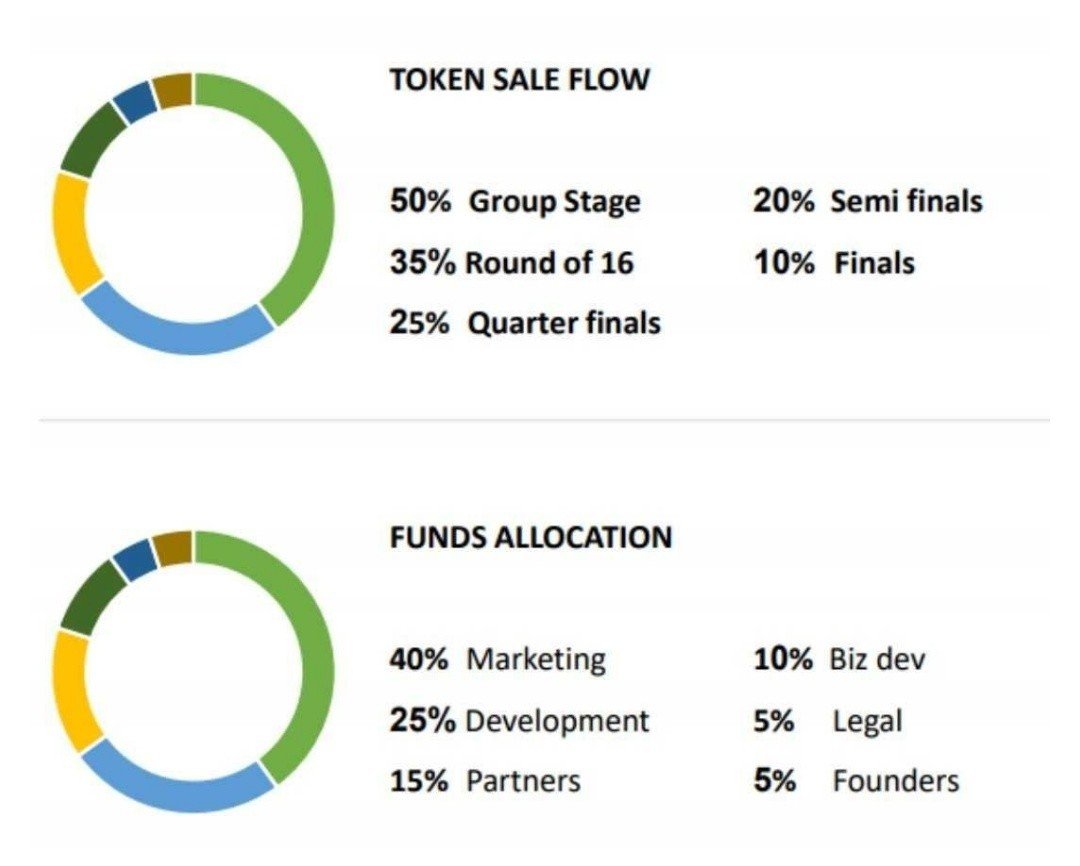 CONCLUSION
The bitgoal platform is an innovative, decentralized that will replace the traditional betting system . it offers a transparent, efficient, good bonus system, easy to use and friendly interphase , and good bonus system platform that will give players the best experience they need in the betting industry.
For More imformation, Visit the following links :
Website : https://bitgoals.com
Whitepaper : https://bitgoals.com/wp-content/uploads/2018/06/Bitgoals_WP_3.pdf
Twitter : https://twitter.com/BitGoals
Facebook : https://www.facebook.com/BitGoalsSTP
Telegram : https://t.me/BitGoals
Writer's Bitcointalk username : Tunapa
Writer's Bitcointalk Profile :
https://bitcointalk.org/index.php?action=profile;u=1529843;sa=forumProfile
ETH ADDRESS :
0xC34301257F66229f2923c0FCc33D7D00662f03F2