This is my first submission to PHC Top 3 Contest!
And I sure hope I got it right.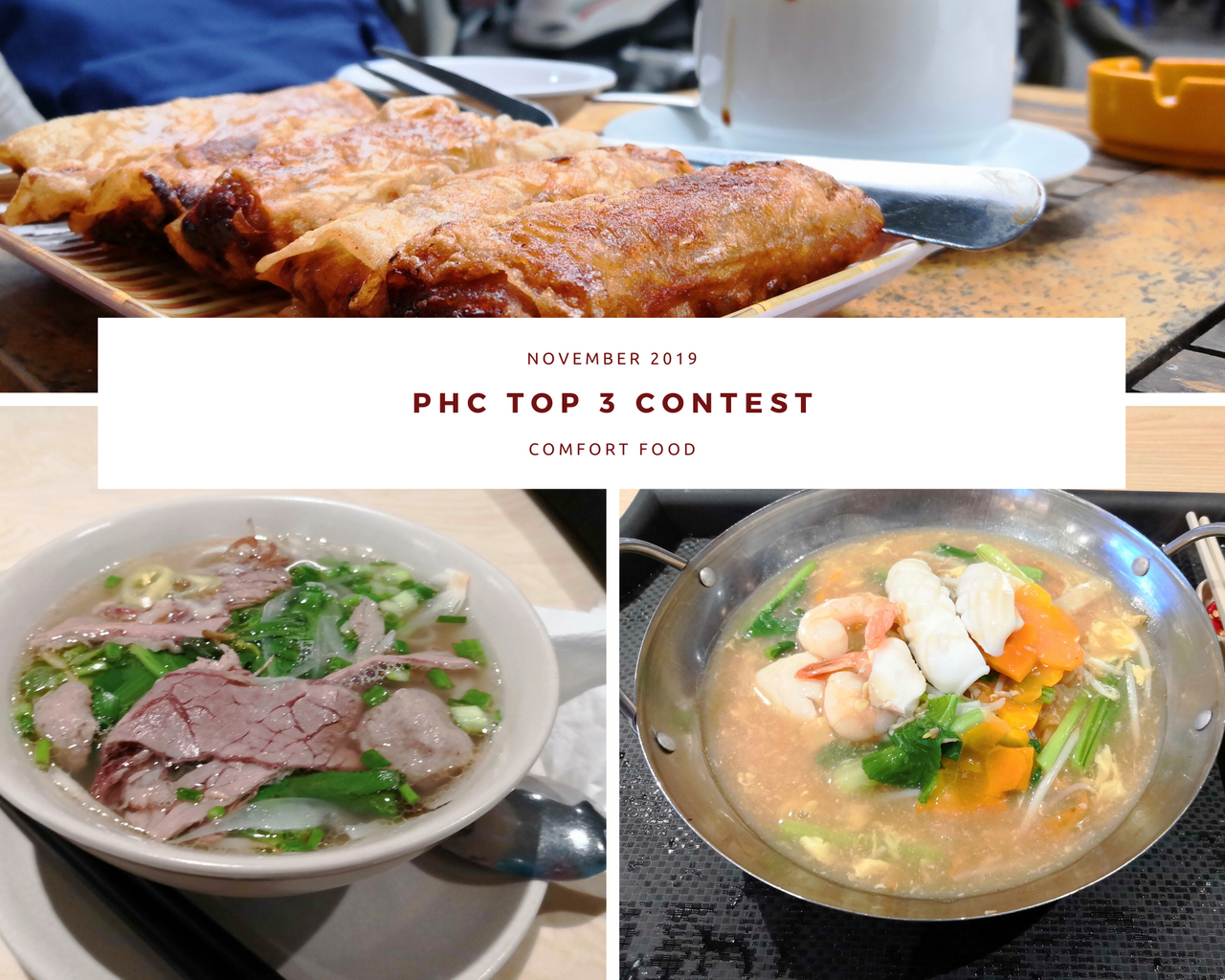 Ever since I came to this country, I have found various comfort food for the locals here and somewhat it has also become my own version of comfort food.
No #1
Deep fried Vietnamese Spring Roll
In most situation, it's the fresh spring roll that is most preferred since it's much more healthier. When I first arrived, I only ate the deep fried ones but eventually I learned to appreciate the fresh spring rolls. It is after all so much more easier to wrap and faster too.
No #2
Pho or Vietnamese Beef Noodle
This is an all time favourite and easy to find. Affordable and fast too. Cost only about VND35,000 = USD 1.51 a bowl and it's one perfect meal for me. I usually have a bowl after my Saturday visit to the local market. This bowl is enough to last me until 2PM in the afternoon.
No #3
Cantonese Wan Tan Noodles
This is home comfort food for me which I doubt I would be able to find unless I go to a Chinese Restaurant in Vietnam. Something that we take for granted back home but when I'm here, this is a true blessing if we can find it.
All these 3 are just my version of comfort food. Hope you enjoy it as much as I do.

So, how does one join this contest :-
1 - Create a blog post with your top 3 nominations along with your reasoning behind them. The #phctop3 tag MUST be the first tag used
2 - Put a link to your blog in the comments section of this blog.