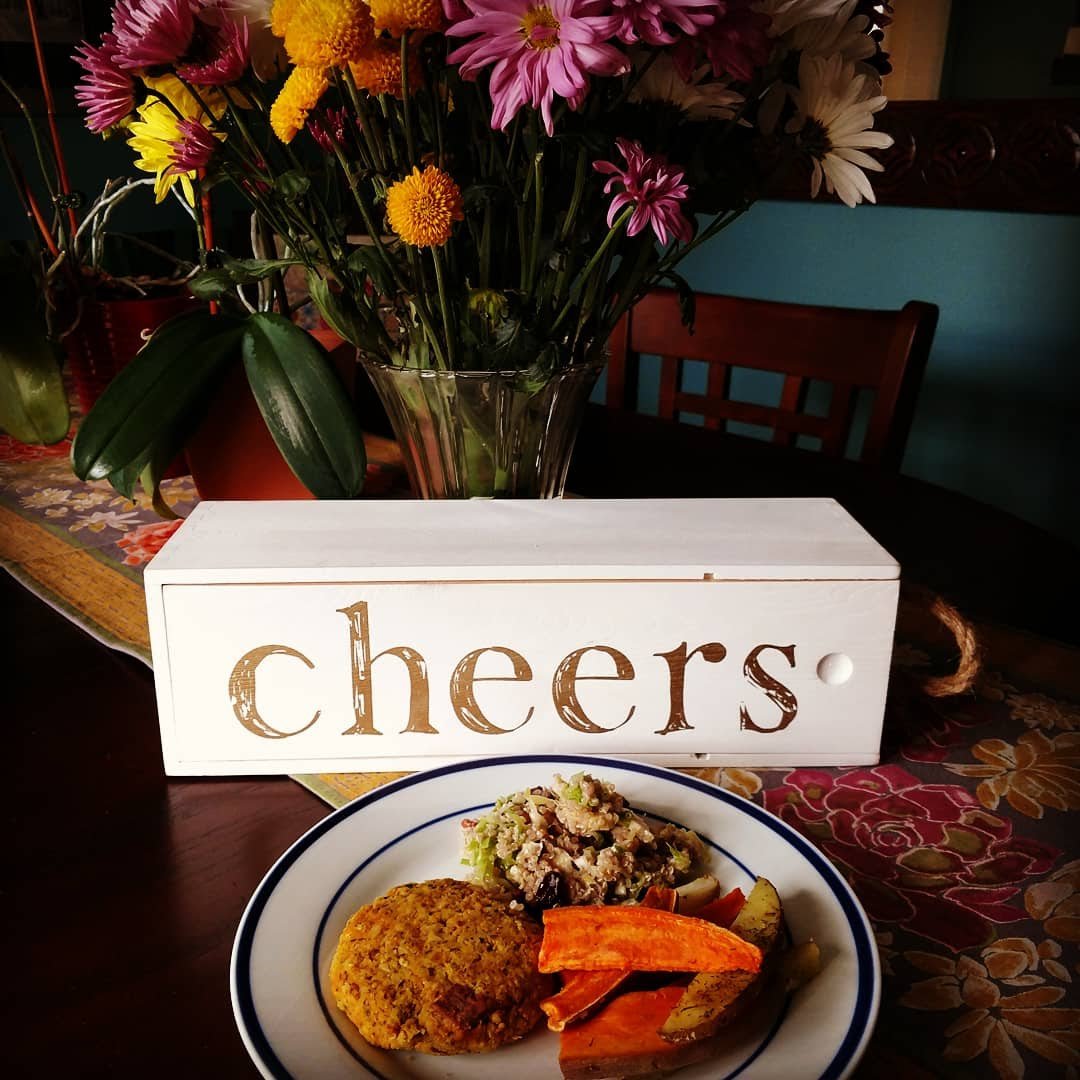 Set the table, because the whole family is coming over for dinner...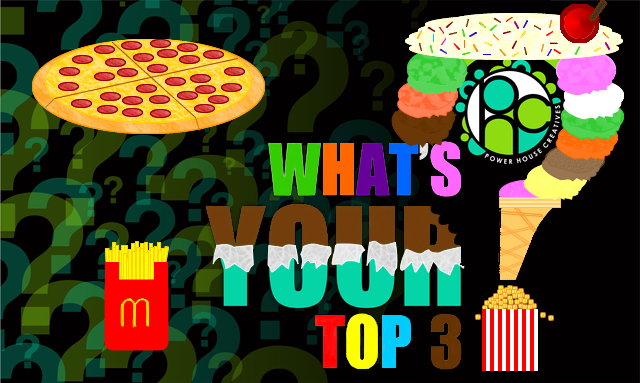 Happy Friday friends! I've had a quiet work week with a few of my regulars out of town or under the weather, so I'm taking advantage to have some fun on here while I have the extra time. All too soon the holiday season will be full on with lots of activities keeping us all busy, I'm sure. This month's @phctop3 topic fits right in with one of the best parts of the holiday season--food!
@foxyspirit, @cheese4ead, @nickyhavey and myself are at it again with our monthly contest that is just too yummy to resist. Take a peak at the post for more information on how you can join in with us. We have a feeling you all can pick a few of your favorite comforting meals to jump in for a chance to win some prizes from the pool this round! As always, my entry and those of the other panel members is null from prizes, though still full of fun!
Obviously I'm a big fan of food, considering the majority of my posts center around the topic. I would love to see the #fruitsandveggiesmonday crew pop in this month with some plant-based goodies, and I think this topic also fits right in with the @foodfightfriday yummy vibe. Feel free to whip out a double duty post for any of the other food competitions to join in for this round with us!
This months topic is COMFORT FOOD
My Nominations are:
Nomination Number One
Potatoes 🥔🍠🍟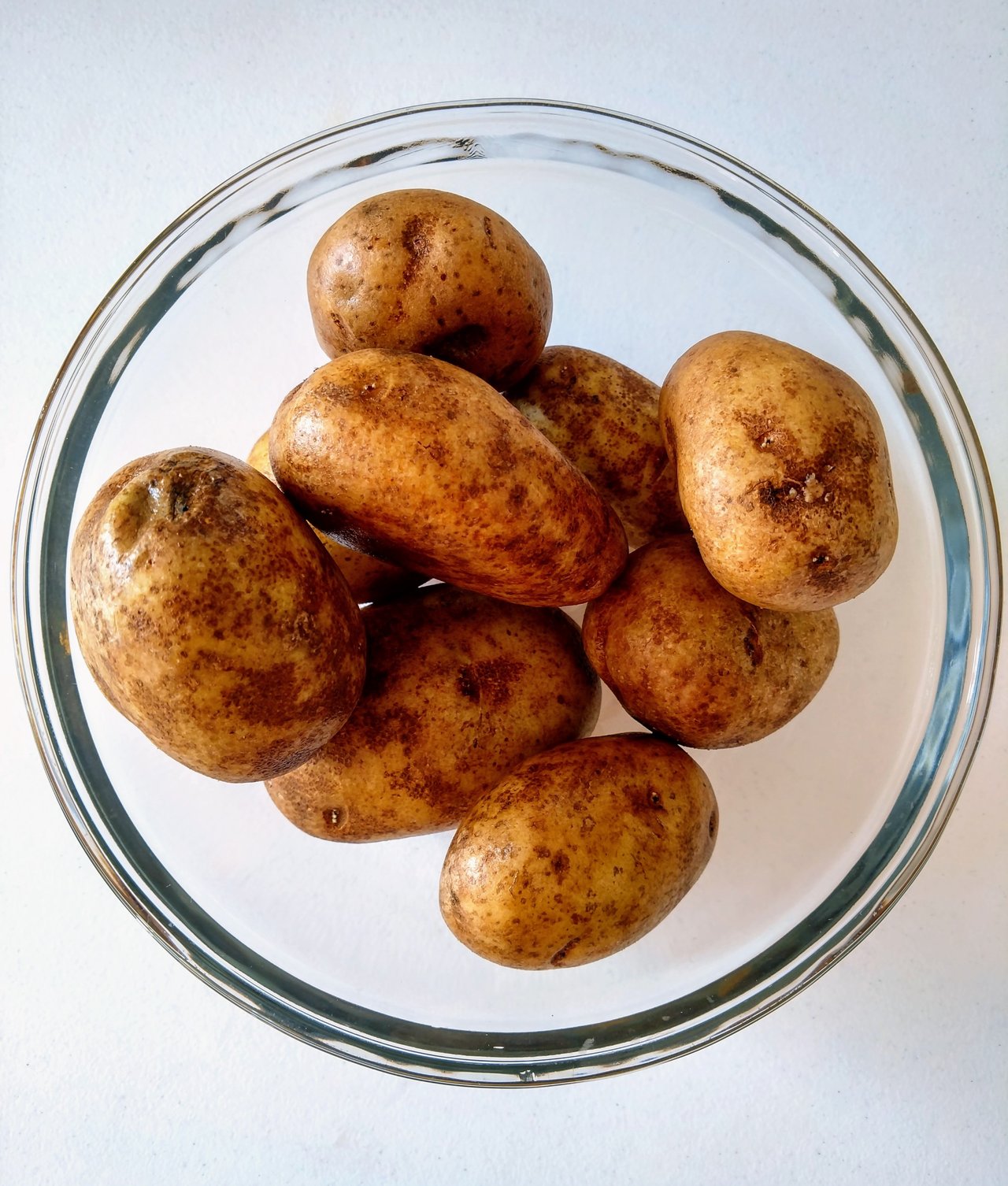 My Reasons for the Nomination
Though it is always hard to narrow down my top food choices, potatoes in all their glorious forms definitely had to make the cut. Bakers, Yukon Gold, Red-Skinned, Purple, Sweet, Fingerling---any and all will make an appearance on my plate when I come across them! Mashed, Baked, Grilled--again, I'm not picky on the preparation. My family always jokes that we never met a potato we didn't like. It's hard to remember a big family meal without some form of spuds on the table. In fact, we've even done baked potato bars on multiple occasions!
I don't think I'm alone in my love of the humble spud, as I know there are many other aficionados in the Steemit foodie sphere. They are found all over the world, in many different cuisines. Though some would argue against their health benefits, they actually contain a lot of excellent nutrients like potassium, fiber, resistant starch, beta-carotene in orange-fleshed variations and anthycyanins in the blue and purple-hued tubers. Besides just being so tied into family memories, eating potatoes makes me feel pretty darn good. They make a meal feel complete, fuel my workouts (I often eat some form of potatoes the night before a race), and just make me a do a happy dance while I'm cooking knowing they'll be gracing my plate soon. I'm darn near dancing sitting here typing about them...
Nomination Number Two
A Steaming Bowl of Veggie Chili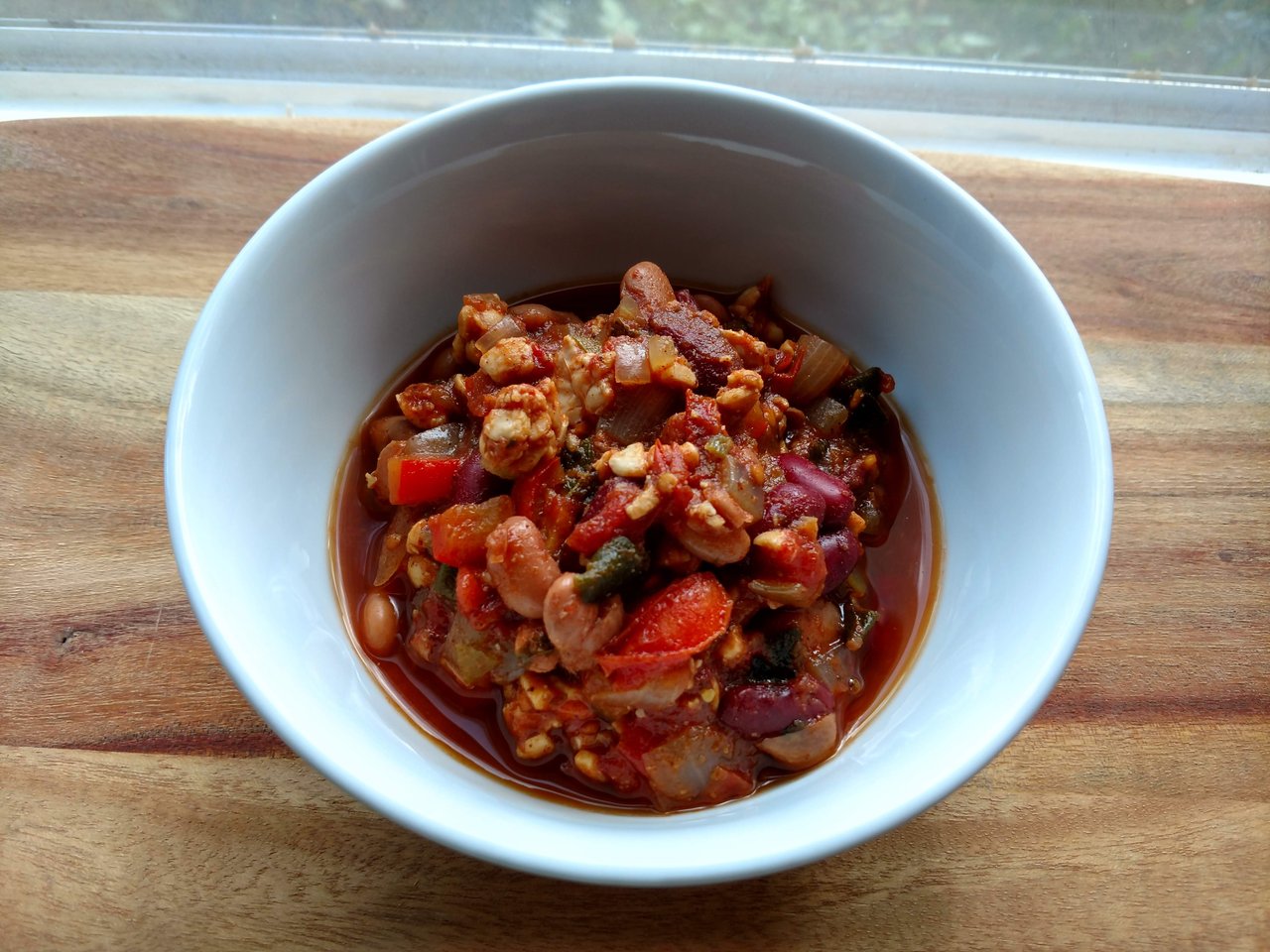 My Reasons for the Nomination
This one would actually really surprise one of my best friends from my youth. Though now I love a big bowl of chili as the weather gets cooler and nights longer, when I was younger I wouldn't touch it with a ten-foot pole! I spent a lot of time over at that particular friend's house all through middle and high school, but it seemed like at least half the time I was over for a meal her grandmother was making chili. Being the wonderful woman that she is, there was always something else waiting for me to eat. Flash forward 20 years and now I have multiple variations of chili recipes on my blog.
Like potatoes, a good bowl of chili fills me up in the most glorious way. I usually do a mix of beans and/or tempeh, multiple types of chilies, tomatoes and just about any other veggies I feel like throwing in. Squash or pumpkin puree makes for a divinely creamy base, and a bottle of dark beer is another trick that adds a wonderful depth of flavor. I don't need any cheese on top, though I adore chopped avocado for that hit of creamy texture that rounds out the beans and veggies in the most glorious way. Like soup, it is one of those meals that just continues to get better in the refrigerator as you make your way through the leftovers. I think I make it slightly different every time I put together a pot, but it never disappoints!
Nomination Number Three
Pancakes 🥞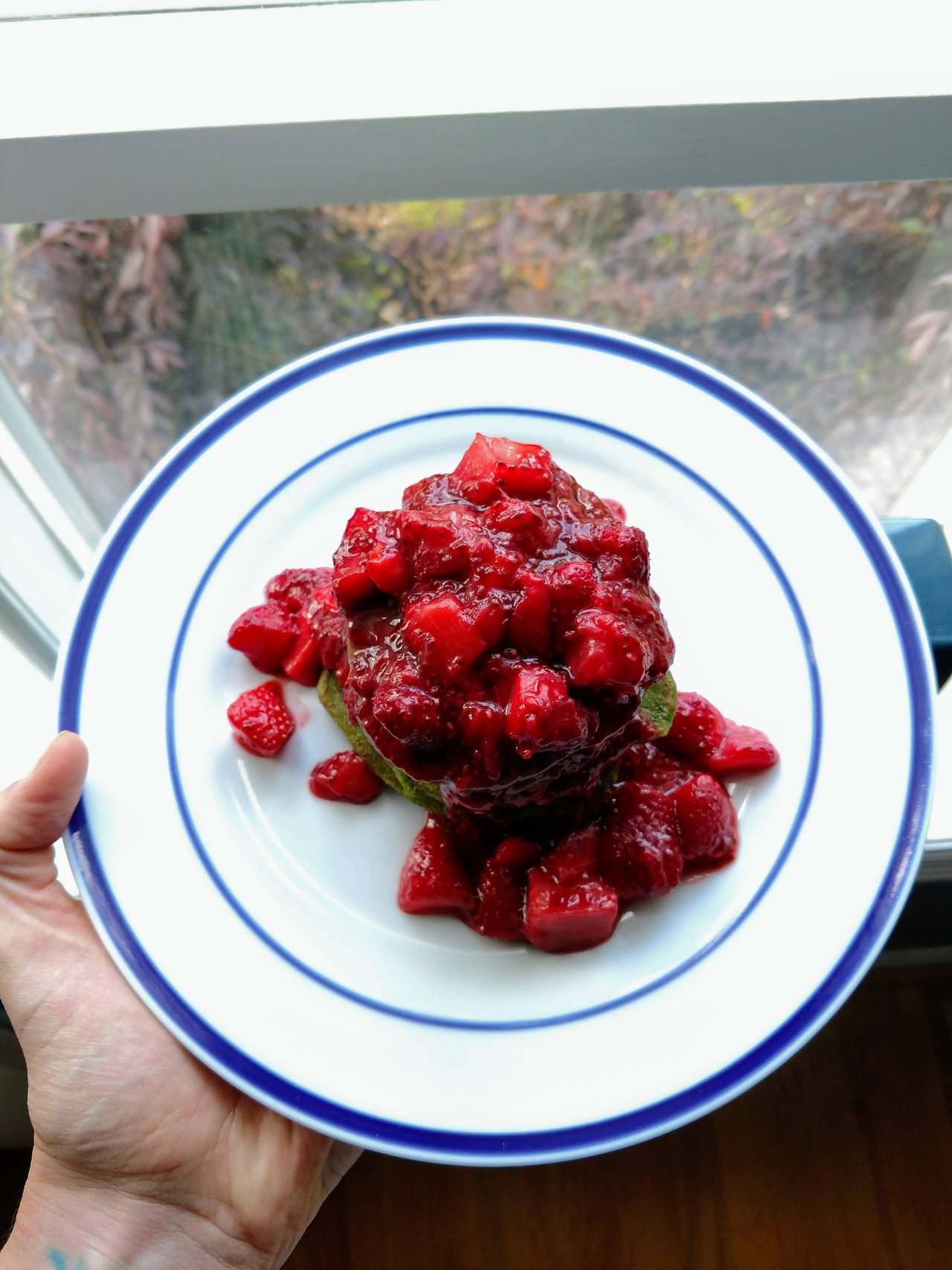 My Reasons for the Nomination
Narrowing down the final choice was brutal, but I had to give it to breakfast. You don't want to be around me if I haven't had breakfast. Preferably two of them. I don't make pancakes often, but they are another food that always brings me back to childhood. My mom didn't make pancakes often either, as they were usually a weekend treat. However, when I think of a delicious pile covered in hand-picked strawberries, my mind goes right to nights spent with my sisters over at my grandmother's house. Bless her heart, that woman was a terrible cook. By some miracle she could make the most delicious pancakes, though!
I still remember right after we found out that my grandmother had pancreatic cancer and my sister was almost to her due date with my niece cozy in her belly, I decided to make pancakes for everyone like she used to make, right down to the strawberries on top. She hadn't been eating much, but we were all pleased to see her actually get down a whole pancake with berries. We ate the pancakes, played cards, and just enjoyed one of the last really good times with her in our presence (the cancer was fast and furious). That day is etched in my heart forever, and thus pancakes with strawberries can bring my soul comfort knowing I carry her with me.
Whew, didn't plan on getting emotional during this one, but food really hits right into our core! It is such a part of our shared experiences that just the smell or sight of a special dish can bring back a flood of memories. I can't wait to start getting my niece in the kitchen with me to start making many more!
I'm very much looking forward to the buffet of entries this round! What food makes your soul sing and belly happy?? Share with us and see what choices top the polls!

Curation Trail
We have a curation trail for @phctop3, which you can follow here to continue to add to the prize pool and the growth of the competition. Don't forget to log into steemconnect.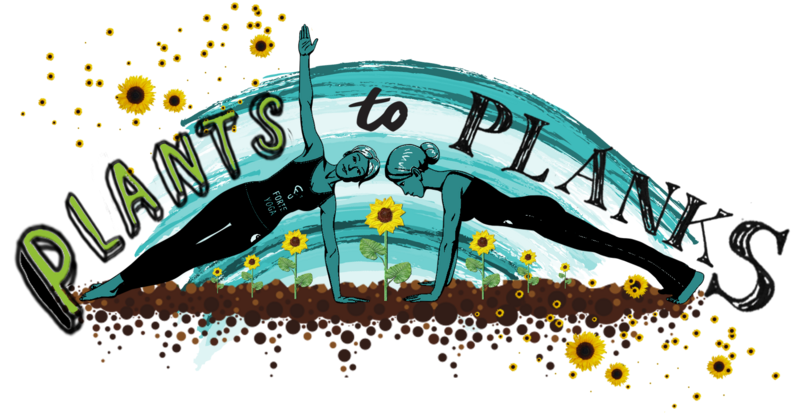 Banners by @zord189, @woman-onthe-wing, @dksart and @bearone for @steemusa