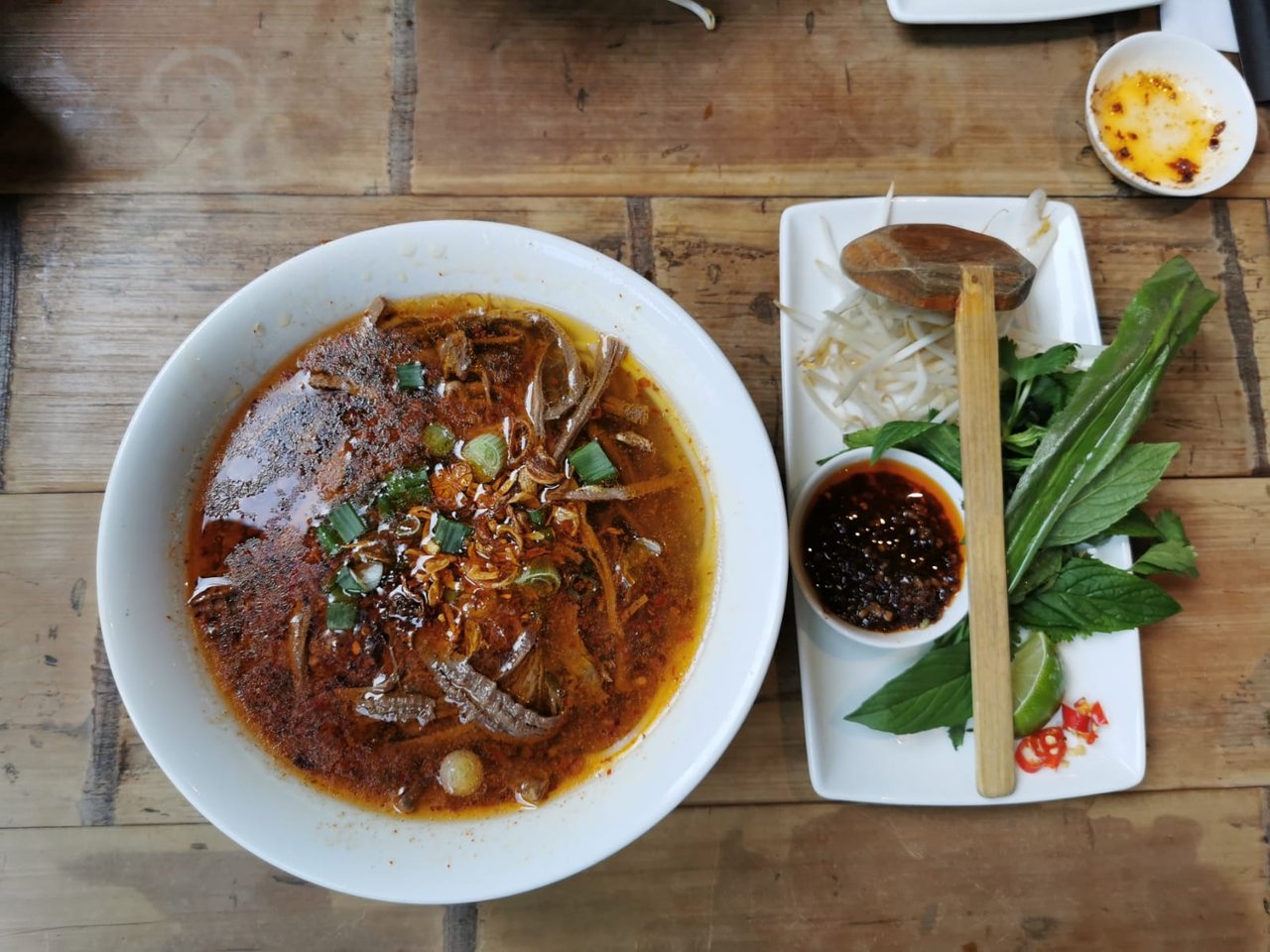 This is my entry into this month's Top 3 contest.
This months topic is Comfort Food
| | | |
| --- | --- | --- |
| No | Nomination | My Reasons for the Nomination |
| 1 | | Pho Chin (Vietnamese Noodle Soup with Beef Brisket). This is a noodle soup in a delicious broth with tender beef brisket strips. My goodness, this is divine. I first tried this a couple of months back and it totally nailed me from the first spoonful. There is a little kick to it but nothing to blow your head off. So tasty and so fresh.It's perfect at any time but when the colder weather sets in it's going to really hit the spot. I'm addicted. Here is the link to the Pho Cafe website. https://www.phocafe.co.uk/ |
| 2 | | Seafood Linguini. This is as much linked to a memory as the food itself. One of my best buddies got married a few years back. The wedding was in Italy and we planned to spend an extended weekend there. It was amazing! What a beautiful country. As beautiful as it is, it gets superseded by the exquisite food that is available on nearly every table I sat down at. The highlight of which was this amazing seafood Linguini that I ate next to the........sea! lol An all round experience I will never forget and eating this dish takes me right back next to that blue ocean. |
| 3 | | Sticky Toffee Pudding. I'm not sure any explanation is needed for this one but I'll offer some pearls of wisdom! 😁 Gooey, sticky, dense, moist and sweet. With the winter months setting in in the UK, this is the perfect desert. |
I hope you enjoyed my nominations for this months Top3 contest.