Pieces of eggplant wrapped around a crispy crust of crispy fried powder, add eggplant inside cooked to hot and fat natural sweet attractive. Spicy hot pepper is spicy!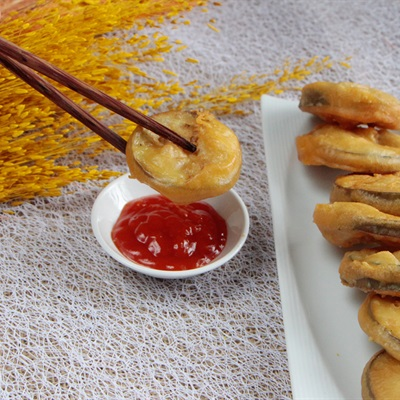 Eggplant 1 left
(Big)
1 crisp fried flour
Cooking oil 200 ml
Step1:
Eggplant washed, cut each circle about 0.5 cm thick. If cut too thin, the tomato will also be crispy, but if cut too thick, then the cake is too soft and sliced all will adversely affect the dish.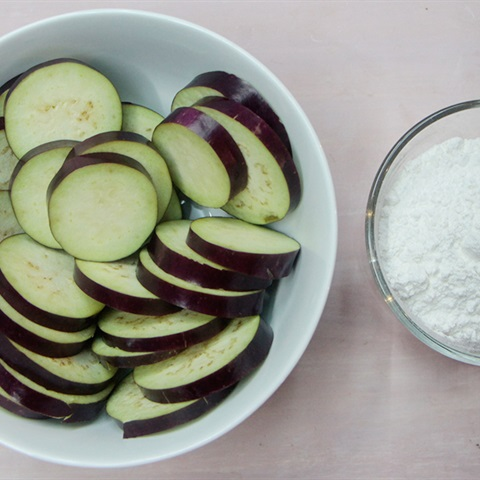 Step2:
Add the flour to the bowl, add the water and stir until the flour mixture becomes thick. Do not dilute too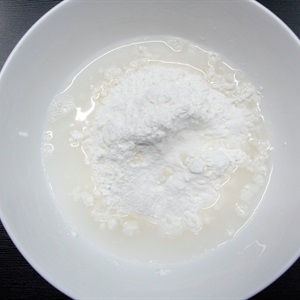 Step 3
In turn dip each piece of coffee into powder to powder mixture evenly over the whole tomato powder. When taking up the preparation for the oil pan should wait 1 month for the powder to flow down relative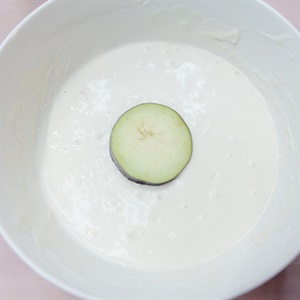 Step 4
Heat the old oil 200ml and then drop the pieces of coffee just dipped in a frying pan. Turn to nine golden and crispy two sides and then picking out the oil.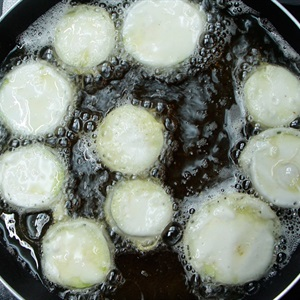 Step5 :
Put on the plate, this fried eggplant is crispy with chili sauce is delicious all know!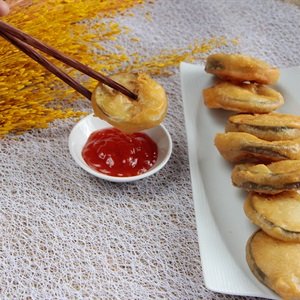 Super delicious!
Just simple and easy to do but very tasty !
Wish you delicious !


Follow me at