Donut is a sweet loaf usually made by frying or baking. It is a popular dessert cakes in Western countries. Cake with simple formula, decorated pretty eye-catching with outside coating is usually chocolate, sugar, nuts ... Making chocolate donut is not difficult, just apply the formula above to ensure you will there are pies .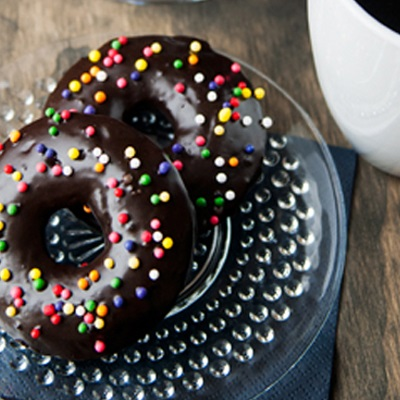 Ingredients for chocolate donut cake <for 4 servings > :

-Wheat flour 250 gr

-Cocoa powder 96 gr

-Baking powder 4 gr

-Salt 2 gr

-Fresh milk 320 ml

-Brown sugar 225 gr

-2 chicken eggs

-Butter 75 gr

-Vanilla 2 teaspoons

-Powdered sugar 270 gr

Steps do :
Step 1
In a large bowl, mix flour, cocoa powder, baking powder and salt. In a medium bowl, mix milk, melted melted butter, brown sugar, egg and vanilla until smooth.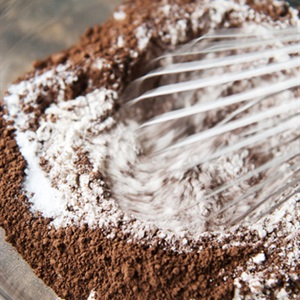 Step 2
Pour the wet mixture into the dry mixture, using the cage mix until the mixture is homogeneous. Heat the oven at 165 degrees centigrade. Spread a thin layer of melted butter into the donut mold to prevent sticking.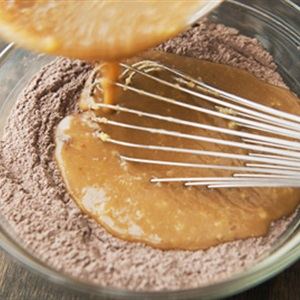 Step 3
Place the dough in a creamy bag, then gently spray the dough into the donut mold so that the dough is only 2/3 of the mold. Bake for about 13 minutes, then put the cake on the groove for the entire cool.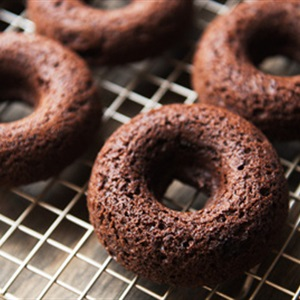 Step 4
While waiting for the cake to cool, you start working on the chocolate coating offline! In a flour mix, powdered cocoa, milk, salt and vanilla.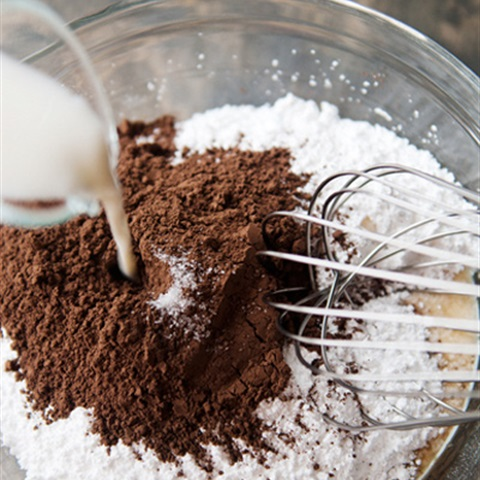 Note: "that you mix gently to avoid bubbles that may appear in the mixture"
Step 5 :
When the cake has cooled, dip each cake into the chocolate mixture. Can add more decorative color.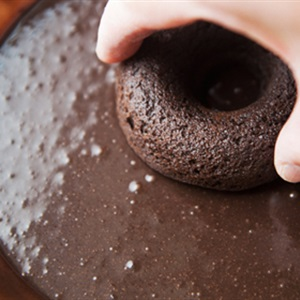 Wish you delicious !