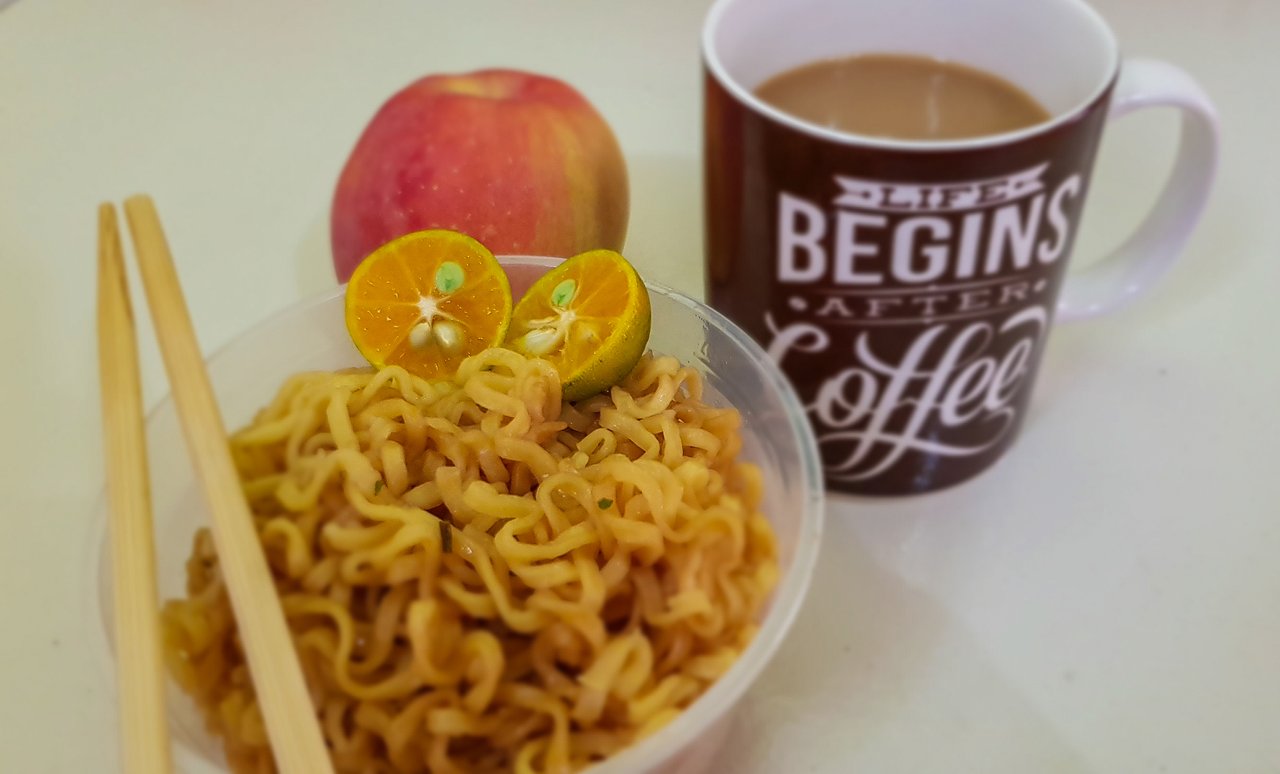 PANCIT CANTON
---
Hey foodies! How's your Sunday? I hope ya'll are having a good time.
Here's my entry for @worldsdailyfood's "Anything Goes Sunday". This is called Pancit Canton here in the Philippines. One of the Filipino favorites because its affordable and delicious. Hehe. Sorry I'm a bit bias here because I'm really a big fan. Haha. This one's calamansi flavor, which I haven't tried for a long time now, I'm more into extra hot pancit canton.
Shot was taken using a Samsung Galaxy Note 8, here in my room when I was about to have my breakfast yesterday. I took a photo first because I remembered the #worldsdailyfood contest and I can use it as an entry for today's theme.
Its Monday again tomorrow. I hope you had an amazing weekend. Enjoy the rest of the evening guys. Stay awesome, and keep steeming. ♡
---