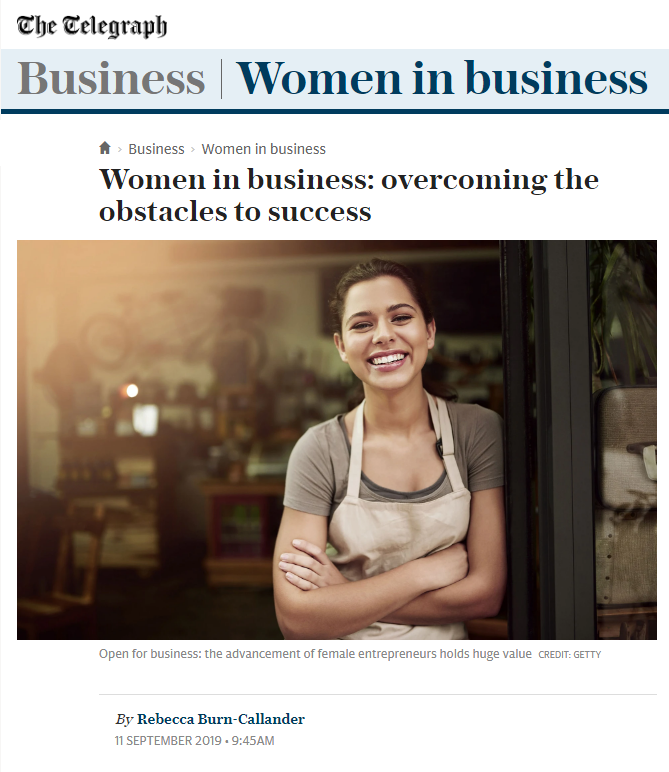 Read this Article
One of the statistics cited concerning the ongoing discussion on equality is that few women head corporations.

One must ask, is it an issue with men or is it an issue with women? The following list is what a number of women entrepreneurs had to overcome in order to run their own successful businesses.
I overcame a lack of financial knowledge…
I overcame a lack of confidence…
I overcame juggling my growing business and my family...
I overcame preconceptions over my technical knowledge…
I overcame feelings of isolation…
Two of these hurdles, lack of financial knowledge and juggling business and family are irrelevant. These are barriers that must be countered by all business people regardless of sex. The ability to understand how to make your business profitable and to control your business finances is imperative for a successful entrepreneur. Everyone has to find a balance between family and business. The one who becomes very successful at business tends to devote more time to their business and less to their family regardless of being a woman or a man.
People who are totally confident are psychopaths. It is like riding a bicycle. At some point, everyone shakes tremulously as you first get started and sometimes fall down. A successful person builds on successes and develops confidence in their own skills. A review found that only 39 percent of women were confident in their abilities compared to 55 percent of men. Can this be traced to biological differences or could it be a question of the roles that women choose for themselves? How many girls join clubs which would train them to be a leader and not a passive observer? Maybe we need to see fewer ballet dancers, figure skaters and gymnasts and more girl scouts.
Feelings of isolation are a reflection of the differences between the way men interact and the way women interact. I am unsure about the importance of role models in men's desire to become entrepreneurs. Isolation isn't an issue but networking is an important aspect of any person's business acumen. Successful entrepreneurs establish contacts with others which facilitates everyone's success.
"Preconceptions over my technical knowledge" isn't something which should be a barrier in any business environment. A good manager hires people who excel. The president of a car company doesn't install tires ... they don't need to have a particular skill in that area. While any entrepreneur needs to understand what their business does, they should be hiring people who can do the job.