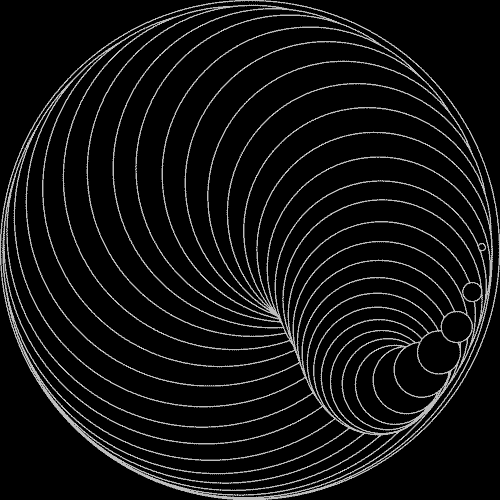 gifs provided by: http://gph.is/1PKH7YB - giphy.com
Since I heard about the polarities and a middle way of looking at the psychological streams of us humans and wanting to live by it, approaching the highest and avoiding the low, I cannot help but examine everything I read and search for statements where someone sticks to one pole or another. So the enthusiastic hymn of praise and the depressing condemnation of human activity is something that ignores the middle way for me and quite reliably bumps past reality.
Enthusiasm is therefore something that I meet with a certain skepticism, just like the leaden heaviness of gloom.
I romanticize nature on one side and demonize it on the other.
Neither is true. Nature - the uncultivated and uncivilized space where flora and fauna thrive without human influence - is unintentional and neither evil nor cheerful. Apart from that I lack experience, because I have never entered a jungle far away from civilization. But being a human being and seeing my tendency to attribute a human quality to things, I feel particularly addressed when something is exaggerated or understated. Why is that so?
Probably the habit and influence of civilization plays a very large role. We humans love drama and comedy. Here again I find this polarity. What could we love or hate that is in the middle? The middle seems to be a boring place where nothing of importance happens. Many confuse such a middle existence with passivity and indifference. And in this field of faintness it seems as if you are nothing and as if you have nothing to deal with.
But I still can enjoy a drama but don't have to stick myself to it. I can march the street and demonstrate for what I believe is true without attaching myself to the wish that someone gives me a nobel prize or meaning. Maybe the greatest things in life I did are those I cannot remember but find their memory in the minds of others without letting me know.
It's difficult, no? To find a balance when vanity kicks in.
Are health and illness two opposing poles?
If so, what's in between? I would say that these are two abstract terms that cannot be defined precisely. Only in the experience space of absence of health (physical and mental well-being) do I know what makes me feel sick - and vice versa. It is not a polarity but rather that "health" cannot be examined as a noun, but only as an aspiration rather than a desire to be healthy. If I overdo it and focus on my desire to be healthy, what could be the consequence of this overdoing? One possibility would be that I react to everything sick and become hypochondriac by meticulously starting to pay attention to symptoms. What I lack then is confidence in my self-healing powers - mentally and physically.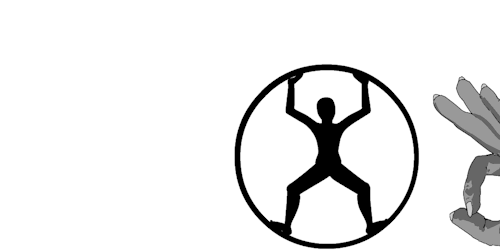 Conversely, the carelessness of not worrying about any symptoms or acknowledging that my human body and mind are susceptible to disease and that I am better able to resist the beginnings and take care of them when I notice signs of physical and mental discomfort.
Therefore, a sister quality of "looking after health" would be a form of moderate mindfulness that neither fearfully exaggerates recognizable symptoms nor carelessly pushes them aside. Exactly these two negative qualities create a space of tension in which I move and have the choice between a desert march in incandescent heat and an ice bath in freezing cold. It's obvious that I can't stand this kind of movement within these two spaces for long. The tension would kill me in a short time.
It is better to move in a space that keeps the balance between tension and relaxation and does not let me gnash my teeth on one side and melt like a warm pudding with my cosy bed on the other.
In my counselling with young people I sometimes apply this point of view when I hear: "I am totally stressed!" Then I ask them how tense they walk through the day with a protective shield to show no flanks, to assert themselves in their encounters, to collapse on their sofa afterwards, exhausted after this mental shielding. I get surprised reactions like I'm a brilliant mind reader. But of course: Everyone knows that if you are stretched too much like a tensioned spring, the spring becomes so worn out that you can hardly use it anymore. It's the mentioning of this polarities what appears "brilliant" - the use of language and meaning. We people learn well with extremes.
I hear people get crazier and crazier all the time.
And I believe it too. What else are you gonna do? The fact is, in the past, only people who didn't work out in the fields could afford a psychosis.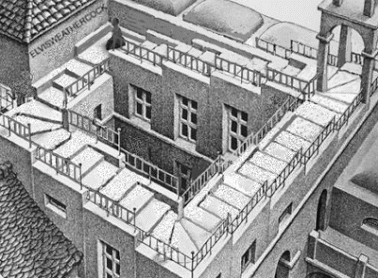 We modern, through Internet connected people, are the aristocrats of the past, yet I do not see myself as an aristocrat as I have some stereotypish pictures in mind of a lady in the roaring Twenties driving an old-timer or a mistress in the 17th century at the kings palace (thanks to books and films). But I live indeed the life of kings & queens as I can eat strawberries in winter and I can drive to the airport, enter a plane and take off to Honululu. If that is not something not even an emperor from the past couldn't do, I don't know what title I should give myself. ... do you know a name for me?
But still I behave sometimes like I am a victim of higher evil forces that do want to "enslave" me.
Well, think about this out-casting of reality.
I looked around. I was in search for someone to enslave me. Nobody appeared. Neither my income givers (I work as a freelancer) nor my colleagues nor the policemen and women I meet in the streets nor the governmental workers in the offices, nor the tax guys I talk to. They seem to be pretty ordinary people and I can see no evil creepy creatures departing their bodies. My government may be seen as people wish. But if I were a politician I would collapse in front of the given complexity and for sure I would have many many blind spots and the responsibility on my shoulders would be really heavy to carry - even more so under the eyes of ever present being media (sharks? really?). Give me Millions but I wouldn't want to do the job of a politician.
Once the "slave talk" is not so much in focus and instead the critical feedback will have its impact, how would you and I then perceive the world? Aren't we in a loop?
After looking back at my life and realizing that I had everything a human being could ask for I wonder why I am sometimes miserable. Oh, and than it dawns on me again: I am a modern person. I am influenced by a morphic field, I stay in resonance to other human beings. ... Do I?
Let me take another polaritiy:
Deep waters versus superficial puddles
I am talking about human encounters, of course. ... But another thought pops into my mind. ... Back then, it is years ago, a certain German TV-show started to take place. It was something with "Stefan Raabs television show". This was the first format to my knowledge which searched only the realm of media and lived off the things which TV broadcasted. I remember how strange I found that. ... A TV-show which only dealt with what is on TV?
Virtual reality mirrors virtual reality?
Today it is so common to surf the net and quote and investigate whats on the broad cast that it lacks alienation and became ordinary. The snob in me found that show utterly disgusting also because I thought to have found that there were these inserted artificial laughters which I knew from low quality soap operas (I know guys - I really don't want to insult Al Bundy - just ignore that).
Nowadays everyone makes his own show and I am kind of happy that I was able to watch the pioneer years where I could experience open source, generosity and the upcoming movements which always can be seen when something new and unexplored is exposed to more than just a small group of people. Now the formerly pirate formats became what the formerly TV production companies were:
they transformed into the same thing.
Alright. I live in a capitalistic world and that is reality. I witnessed an open door and had entered a realm of not having been discovered. Now this door is going to be kind of closed as things develop towards normality in the sense of consumption and advertisement.
That is reality. Things start out small and special, become bigger and after some time goes by they transform and eventually will go down again. It's all a matter of time.
But beat me, I also think that this is wanted by the people and forces. I mean do you really think we would live in a world like this if not a relevant majority prefers to do so? Please wait before you answer and contemplate about it.
I've seen that more than once happening. It's a universal law.
Maybe that is a good closing expression for I decide to stopp now as I notice that my thoughts are starting to fade away and my focus begins to be blurry on the edges.
Everything will pass. Enjoy, feel the pain and then let go of it.